James Milner has revealed Lionel Messi called him a "donkey" at half-time in Liverpool's 3-0 loss to Barcelona, with the Reds eventually getting the last laugh.
Messi scored twice in the second half at the Nou Camp to set up a supposedly insurmountable challenge for Jurgen Klopp's side at Anfield in the second leg.
His goals came after a robust opening 45 from Liverpool that actually saw them outplay their hosts, and Milner's strong challenges clearly bent Messi's nose out of shape.
The No. 10's embarrassing jibes at referee Bjorn Kuipers showed a different side to a player widely perceived to be the world's best, and in an interview with the Mail, the Reds' vice-captain highlighted this further.
"He wasn't happy. He was giving me plenty in Spanish going down the tunnel at half-time as well," Milner recalled.
"He was calling me 'burro'. It translates as donkey but I think it's also used in Spanish football as a general term for someone who goes around kicking people.
"I asked him if he was all right, but he wasn't having it.
"I don't think he realised I understood his Spanish. He said: 'That foul you did, that's because I nutmegged you'.
"I left him to it at that point and went into the changing room."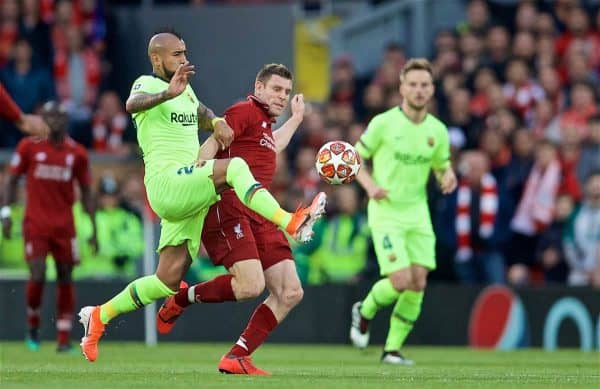 In an interesting conversation with Oliver Holt, Milner covers a variety of topics including his appreciation of Spanish, explaining how he speaks to his young children in the language at home.
Continuing his assessment of Messi, he added that he has "only got admiration for him," and he "has earned the right to say what he wants" because he is "an incredible player."
"But with players like that, you have to let them know you're there and not let them have everything their own way," he detailed.
"You just need to try to disrupt their rhythm. You don't want to hurt him but it's a physical game.
"And, if he's running the game, you try and knock him out of his stride. It's part of the game, the mental side."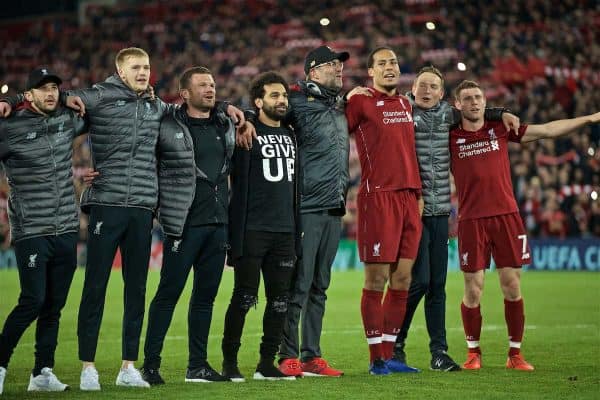 This attests to the experience that is fuelling Milner's input in Liverpool's upsurge under Klopp, and he said that the knowledge that his side could "end up with nothing" propelled that 4-0 backlash at Anfield.
"That was driving us on. Then there's my age and the question of, 'how many more nights do you have like that'?" he continued.
"There are a few games in your career you talk about and the hairs go up on the back of your neck. When we won the title against QPR with City was another.
"They don't come around very often those nights. We need to make sure we finish the job this time."
Milner's interview with the Mail is well worth reading in full, giving further insight into the drive he still has at 33 and why he is still proving invaluable to Klopp.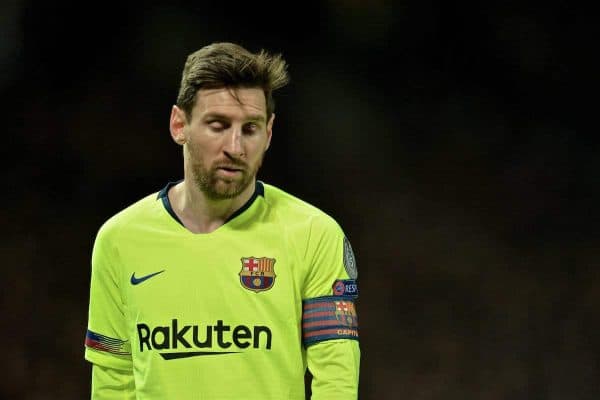 Meanwhile, Barcelona's exit at the semi-final stage of the Champions League is one that has had a profound effect on Messi and the rest of his team-mates.
Before Saturday's Copa del Rey final against Valencia, he described relinquishing a three-goal aggregate lead on Merseyside as "one of the worst experiences in my career."
Barcelona promptly lost 2-1 to Valencia, with Messi's second-half strike a mere consolation following efforts from Kevin Gameiro and Rodrigo, despite Ernesto Valverde's side having 26 shots to their opponents' nine.
Though they lifted the Liga title earlier in May, the failure to clinch the treble has left Messi and Co. feeling like burros.