Lionel Messi has spoken about the nightmare of his side's 4-0 hammering at Anfield in the Champions League semi-final, admitting it was "one of the worst experiences in my career."
Messi, who scored twice in the 3-0 win for Barcelona in the first leg at the Nou Camp, is now looking to get over the humiliating defeat at Anfield by winning the Spanish Copa del Rey this weekend.
Liverpool's 4-3 aggregate win over the Catalan side was the first time ever that a team had come from three goals behind in a semi-final after the first-leg to still progress to the final.
And, especially coming a year after the star-studded Barcelona side had lost 3-0 against Roma in the quarter-finals to exit 4-4 on away goals, Messi and co. were heavily criticised in the Spanish media.
It was claimed that Messi was in tears in the Anfield dressing room post-match, with his dreams of equalling Cristiano Ronaldo by winning a fifth Champions League being scuppered.
One Spanish paper claimed that the "Barca players felt nausea, as if they'd gone weeks without sleep or breathing."
Three weeks on, Messi has discussed the defeat, saying: "We were hit hard by it.
"We have to apologise for the second half of the match at Liverpool, not because of the result, but because of how it looked and that we didn't compete.
"It was one of the worst experiences in my career."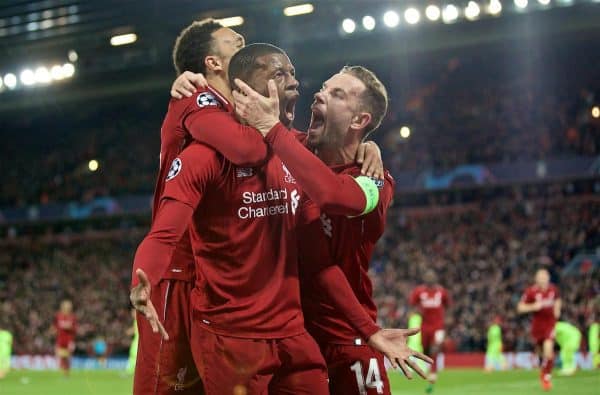 Similarly, Gerard Pique spoke about the mental effects of Divock Origi and Gini Wijaldum's doubles, saying: "On a mental level some were affected by what happened in Rome.
"The first goal came very quickly [in the 15th minute] and suddenly the image of Rome appeared.
"Then they scored two more goals in quick succession and it starts to look too similar to what happened a year ago.
"It was very tough, it has been very difficult to pull ourselves back up because the days go by and you can't forget this defeat."
Liverpool fans certainly won't be forgetting that match either.