Barcelona were stunned by Liverpool on Tuesday and the Spanish media tore LA Liga's champions to shreds after their Champions League exit.
Barca arrived at Anfield with a 3-0 lead, although the Reds dominated for large chunks at the Camp Nou and there was a lingering feeling that the tie wasn't over.
Still, what occurred on Tuesday was one of the most dramatic nights in Reds history, as Jurgen Klopp's side booked their place in a second consecutive Champions League final.
Ernesto Valverde's champions didn't know what had hit them inside a cauldron of noise—an atmosphere some of their players visibly wilted in.
While Lionel Messi, in particular, posed a threat, and ex-Liverpool pair Philippe Coutinho and Luis Suarez both forced Alisson into saves, they were blown away at Anfield.
While Klopp and his players rightly received endless praise after the final whistle, the watching Spanish media lambasted Barca's efforts.
Sport Witness have translated the best of the reaction on Twitter, which makes for grim reading for anyone of a Barca persuasion.
Catalan publication Sport gave a damning assessment of the performance, calling it the "worst night of recent decades, maybe history", adding that "Barca players felt nausea, as if they'd gone weeks without sleep or breathing."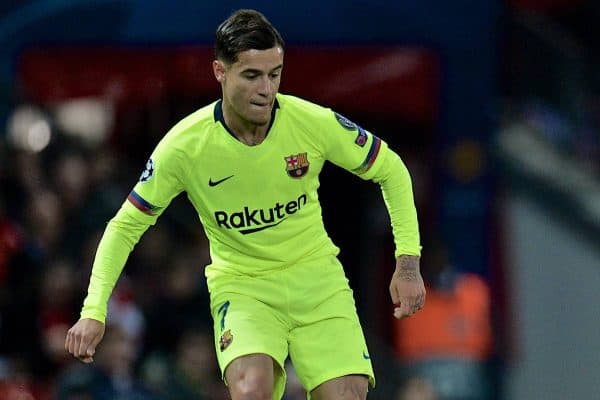 They even went as far as to say that "some of them may not even wear the shirt again", with Coutinho surely one of those in question.
The Brazilian got zero out of 10 in Sport's player ratings and was described as "a danger to the team itself", with Ivan Rakitic suffering the same fate.
Messi and Arturo Vidal were the highest-rated individuals—both five out 10—but nobody else received higher than a three.
Similarly, Coutinho was criticised for being "invisible" by Mundo Deportivo and left-back Jordi Alba's display was viewed as "catastrophic."
Marca only gave four players a single star rating – Marc-Andre ter Stegen, Sergio Busquets, Vidal and Messi – summing up a disastrous night for Valverde's men.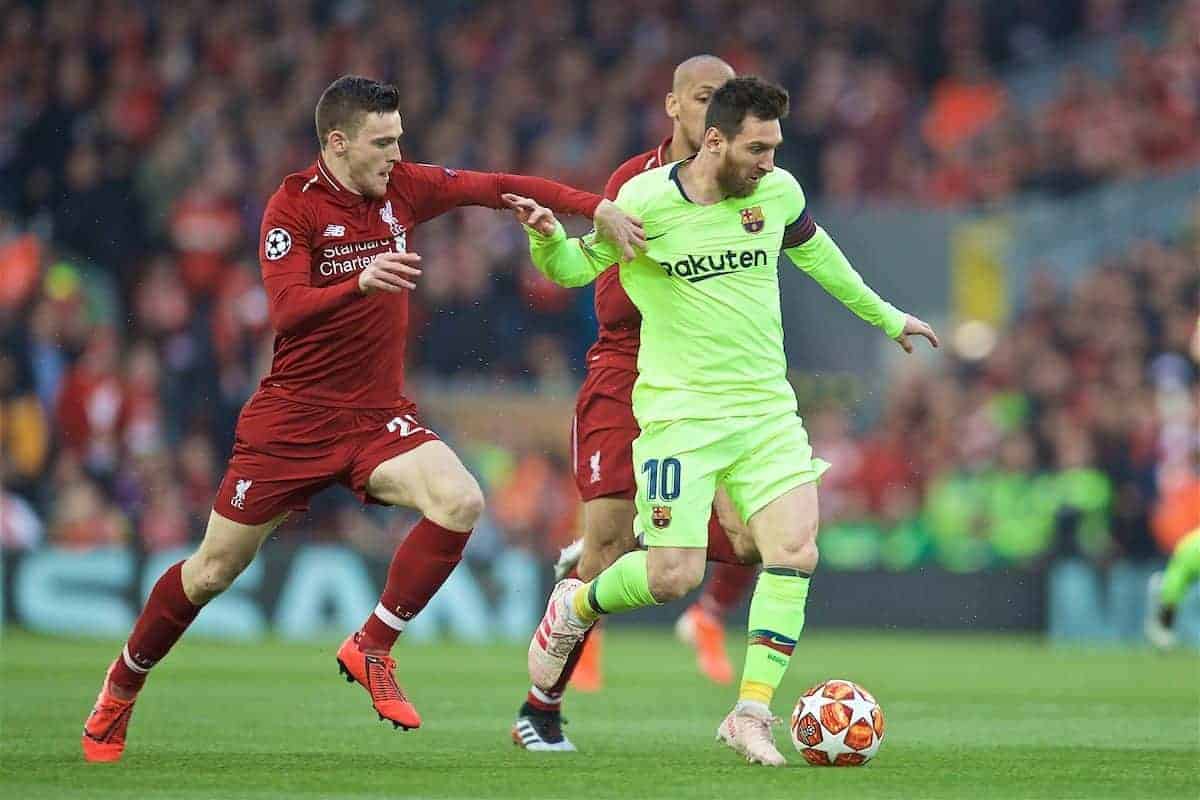 It has also been reported that Messi was in tears in the dressing after the game, with AS even claiming the Argentine was challenged by angry Barca fans at the airport.
Although Barcelona were clearly poor in aspects of their play, they simply couldn't cope with a Liverpool side now undoubtedly one of the top two teams in Europe, along with Man City.
The quality of their play, as well as their tenacity off the ball, made life so hard for the visitors, and they were shell-shocked by the time the final whistle arrived.
Madrid now await for the Reds, when it looked for so long as though Barca would be playing in the final in the city of their greatest rivals.