Liverpool have been confirmed as Man City's opponents in the Community Shield clash at Wembley in August, despite coming second in the Premier League.
The Reds finished just one point behind City in one of the most fiercely contested title races in the history of the Premier League, recording their best-ever total with 97.
It can be argued that this was aided by early exits from the FA Cup and League Cup, but a place in the Champions League final on June 1 is evidence against this.
Wolves' victory in the third round of the FA Cup eventually led to a semi-final for Nuno Espirito Santo's side against Watford, with the Hornets going on to win 3-2.
But with Watford then losing 6-0 to City on Saturday evening, they miss out on a place in the Community Shield, with their spot instead going to Liverpool.
Jurgen Klopp's Reds are booked to play by virtue of City winning both the league and the FA Cup.
The two sides will meet at Wembley just over two months after the Champions League final, with the date expected to be August 4.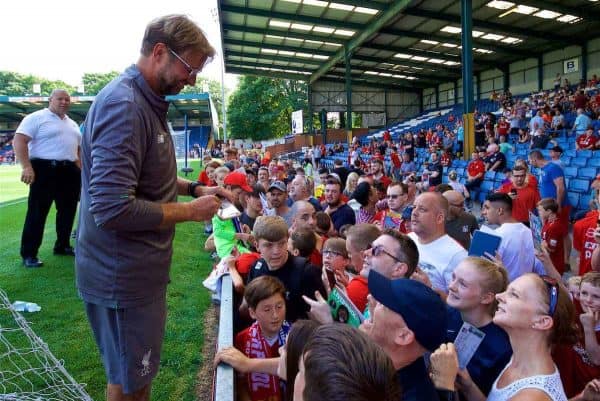 This could affect Liverpool's pre-season plans, with talks underway over a meeting with Napoli at the Tottenham Hotspur Stadium on July 28.
A potential final friendly of the summer could be played at Anfield, despite initial concerns over the playing surface, but this was expected to be a midweek game in early August.
Therefore, if this goes ahead, the Reds may be required to round off their season's preparations earlier in the week, perhaps on July 29/30.
Liverpool return from their tour of the United States after their clash with Sporting CP on July 24, ensuring a tight turnaround for a squad already disrupted by the UEFA Nations League, Africa Cup of Nations and Copa America.
City are reigning Community Shield 'champions', while the Reds' last time lifting the trophy came in 2006, with a 2-1 win over Chelsea.