Virgil van Dijk has credited his time "playing on the streets" for helping him develop into the elite, 'calm as you like', defender he is today.
Since arriving on Merseyside Van Dijk's influence over the Reds speaks for itself having played an instrumental role in solidifying the back-line and helping to clinch Liverpool's sixth European crown.
And the Dutch defender catapulted himself into Ballon d'Or contention after an imperious 2018/19 season which saw him crowned PFA Players' Player of the Year and the Premier League Player of the Season.
His rise to the top has seen him ply his trade with Groningen, Celtic and Southampton prior to his arrival at Anfield, but it was his time "playing on the streets" which helped lay the foundations for the player he is today.
"I've benefited a lot from defending one-on-one by playing on the streets," Van Dijk revealed.
"I played a lot of five-a-side games when I was younger, and I loved to attack as well at that point and so you got a bit of a feeling of how attackers might think in certain situations.
"Obviously, that comes with experience as well during my professional career."
Van Dijk's defensive prowess was on show on numerous occasions last season with his expert defending of a two-on-one situation against Spurs' Moussa Sissoko and Son Heung-min the obvious example.
So Liverpool fans can be grateful for his childhood experiences which helped mould him into the player we see today.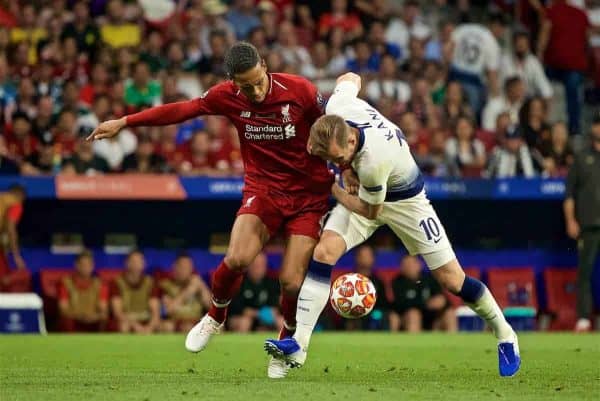 The video, released by UniSport, provides an interesting insight into his mentality and digs further into why he is "never nervous."
"My mentality comes from what I've experienced over the years," he said.
"I think I've been working hard every step of the way. I've never had an easy route to where I am, I've always made sure that I had to keep working hard, stay humble and that makes me who I am right now.
"I think in games you need to turn nervous feelings to more excitement otherwise you're going to limit your ability to play.
"You're going to put it in your head that you don't want to make mistakes and normally then you're going to make mistakes.
"When I play games I just want to go out there show everything I've got and have no regrets after the game.
"Anyone these days can have their opinions but not a lot matters to me other than my team and family and friends."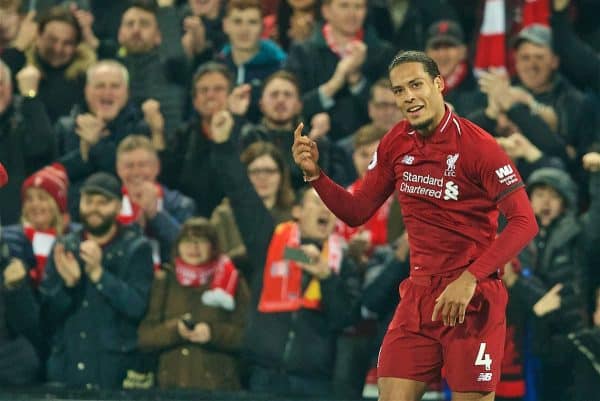 Van Dijk's presence in the heart of defence saw Liverpool keep a stunning 21 clean sheets in the Premier League last season, but it was his improved influence in the forward third which also proved vital.
The 27-year-old scored six and set up a further four in what was a career-best return, but despite being widely regarded as one of the football's elite he is not resting on his laurels.
"As a defender, you always like to contribute whether it is with clean sheets, obviously that's the most important thing, but if you can contribute with a goal that is always a good thing," he said.
"If you look at me personally, I'm pretty tall and I should be dangerous in attacking corners, free-kicks so I'm working on it.
"It's not easy because normally I'm marked by the strongest header of the opponent but I'm trying my best, and that's the only thing you can do."