Adam Lallana has been operating in a deep-lying midfield role in pre-season and Jurgen Klopp feels there are specific games he could help Liverpool in from that position—but says the priority is on keeping fit.
The No. 20 has suffered an injury-hit past few campaigns, but played a key role under the boss in his early days in charge of Liverpool.
From a wide playmaker to a central presser, Lallana has had a varied Anfield career to say the least—and now he could seemingly contribute in a quarterback role if circumstances allow.
First and foremost, though, is keeping him fit and available for selection. Klopp told the club website that there's no reason to suspect the injuries will continue and picked out a former player as an example of overcoming absences to return to an elite level.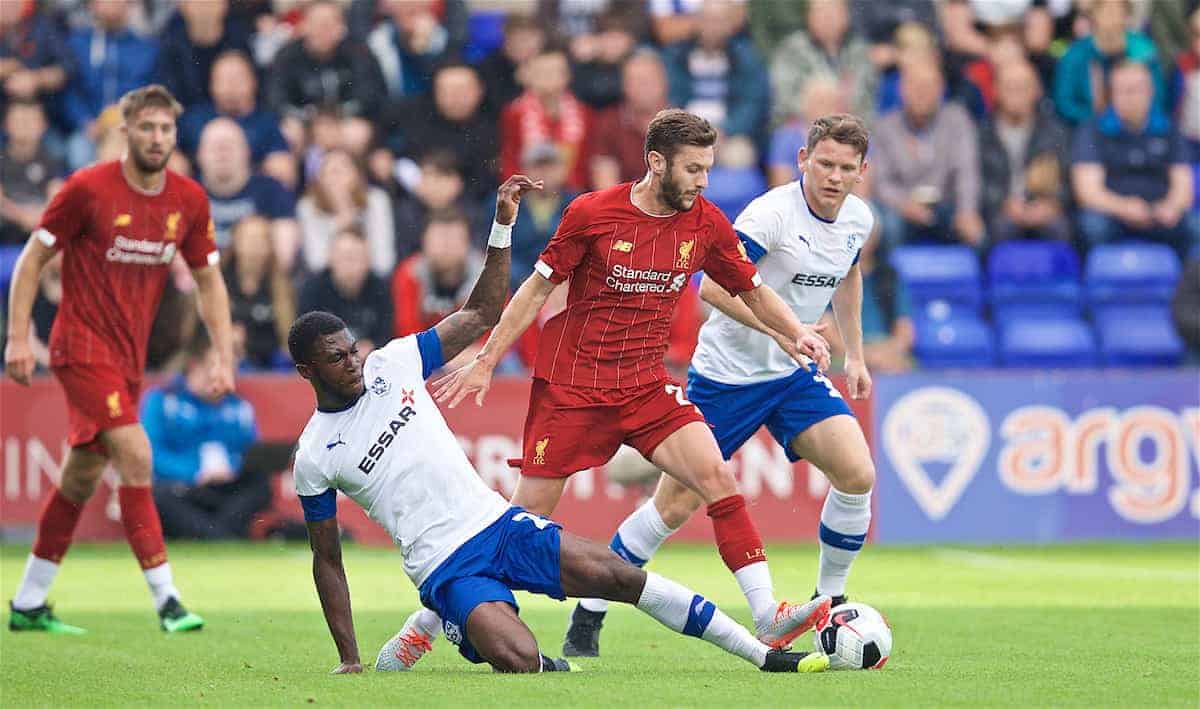 "You see the sessions here, what a footballer he is, it's incredible," said the boss.
"Still it feels like people say, 'He was injured, he was injured' – yes, but in the moment he is not. I had, for example, Ilkay Gundogan, who was twice, if not three times, really seriously injured and now for one or two years he is playing completely without any injury.
"So just no pressure, no rush, build up, really build a fitness level, work with the experience you made in the situations. And then everything will be fine."
After building up fitness, for Lallana it will be about finding a role in the team.
The front three is without question beyond him, not having the pace or final third end product required, but his playmaking abilities have Klopp eyeing up a new role at the base of midfield.
Penetrative passing and the ability to perhaps carry the ball across the ground quickly have come into Klopp's thinking here—though the boss diplomatically acknowledges that the term 'defensive midfielder' won't be applied.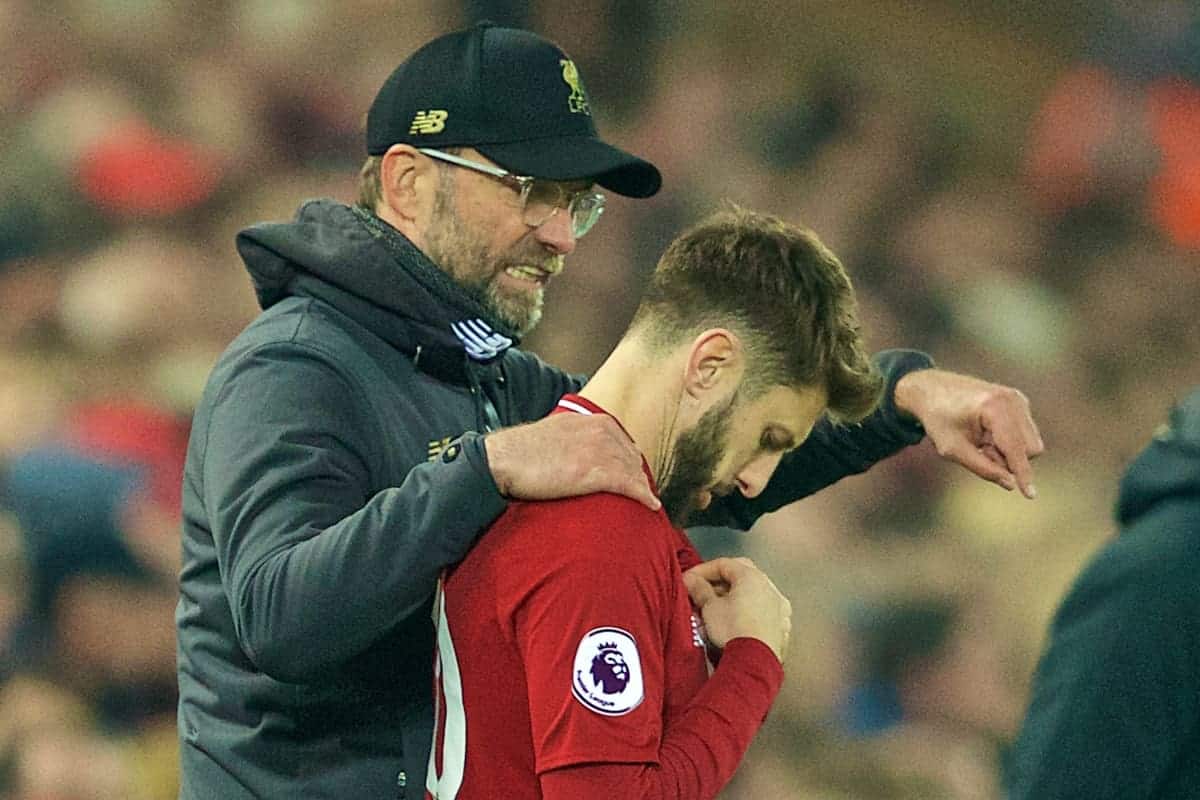 "Football-wise, there is absolutely no doubt about Adam.
"In the moment he plays a slightly different position, he enjoys it. He's not now fixed in the No.6 position; we have players who played that position before and played it really well. But Adam is a midfielder through and through and he is an outstanding player.
"Outstanding players, you always try to find the best position on the pitch and in some games it's possible the best position for Adam Lallana is the No.6. It must be a very dominant game, by the way, but he can play that.
"That's why we do it, using pre-season for little experiments. That's it."
Klopp's mention of "a very dominant game" clearly indicate that he's not expecting Lallana to suddenly find great positional awareness or an ability to protect the defence.
Rather, this will be an option for the boss to insert more creativity in the centre of the park or move another high-energy player higher upfield—Wijnaldum, Henderson and Fabinho can all play as No. 6 or No. 8.