Liverpool have been incredibly quiet this summer on the transfer front, with minimal departures and no senior, established arrivals at all. Are more required?
Sepp van den Berg and Harvey Elliott are the only two players to join the European champions—at least who have played in a first-team capacity this summer.
Against that, no major departures have occurred either, with just the out of contract duo Daniel Sturridge and Alberto Moreno leaving.
With the season soon beginning and rivals having strengthened, we're asking the question: do Liverpool need to conduct some business soon? And, if so, where?
This Is Anfield's Karl Matchett (@karlmatchett) spoke to Matt Ladson (@mattladson), Dave Hendrick (@DaveHendrick_) and Lubo Merkov (@lubomerkov) to get their thoughts on the importance of the coming week.
Do we need to sign anyone?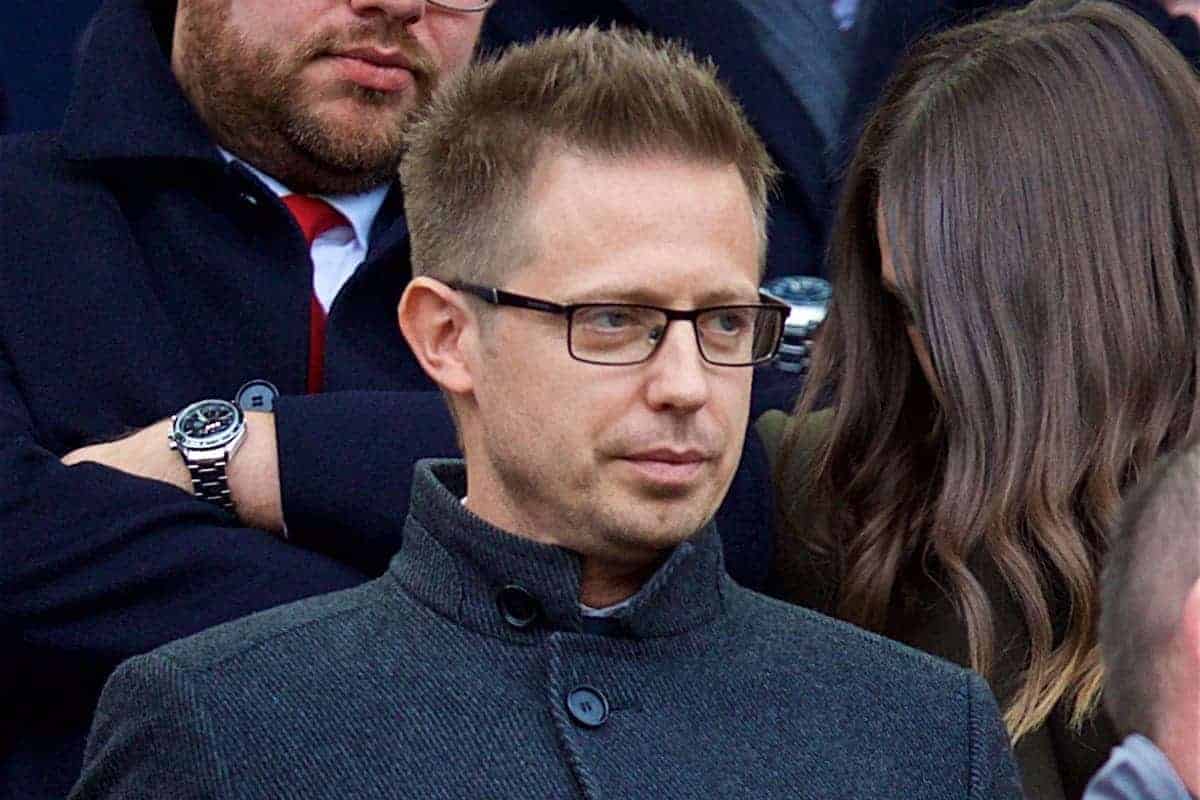 DAVE: Yes, I think it's pretty obvious that we need to sign a couple. I know we won the Champions League but the first 11 has a weakness in midfield and the squad lacks depth at both full-back spots and in attack.
Plus Mignolet and Lovren can be easily upgraded in moves that would save us substantial money on wages. With less than two weeks to go we can still get a couple in.
Personally I'd prioritise an attacker and an attacking right-back because if Trent gets hurt we are in trouble. He's our primary playmaker and nobody in the squad can replicate what he offers.
MATT: I can't argue with much Dave has said there to be honest. We really lack depth and we were extremely fortunate with no major issues to key players last season.
For me, we shouldn't be going into the season with Joe Gomez as backup right-back and backup centre-back. Actual cover for each full-back is needed, neither should be playing the amount of football they played last season.
But it's in attack that we need a signing the most, a versatile forward who can allow us to rest/rotate the other regulars, especially if Klopp doesn't fancy Shaqiri.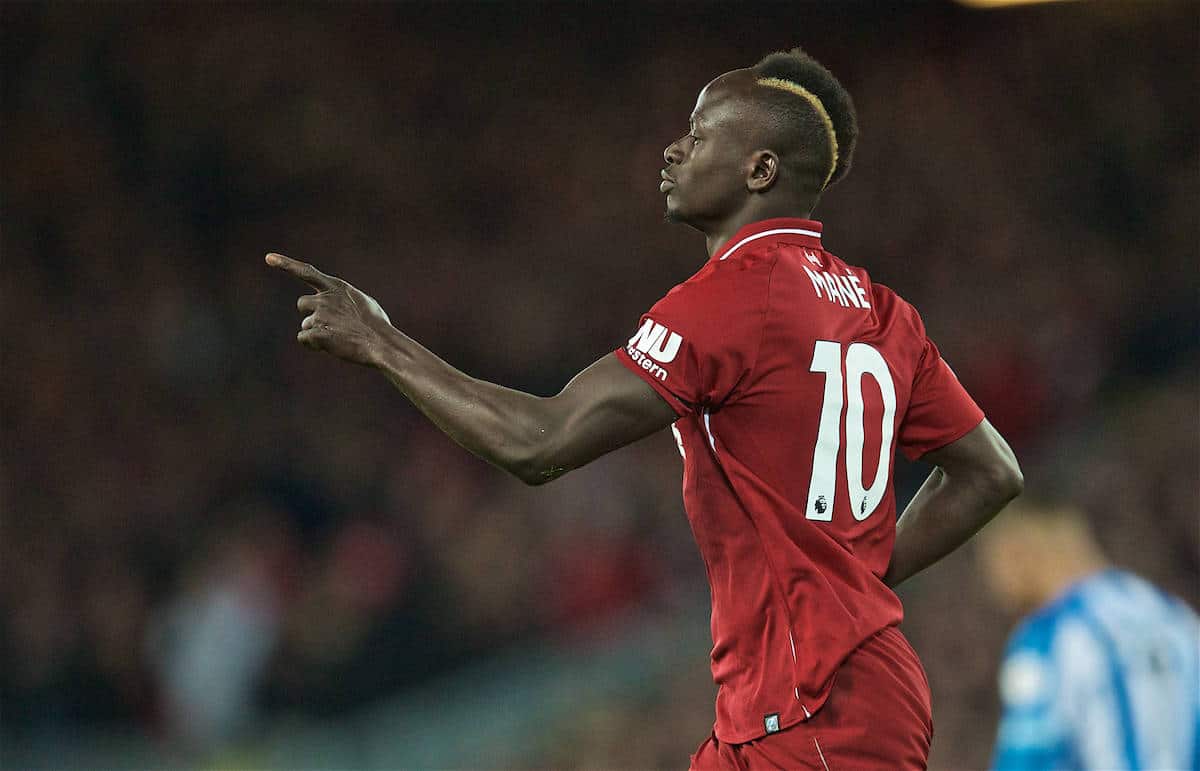 LUBO: I wouldn't say we "need" but I'd say we "should". There are two areas I'd like to see strengthened, now that it's clear that Ryan Kent will be sold.
Firstly, a right-footed wide forward to be backup to Sadio Mane but also play on the right side if needed. With Shaqiri and Wilson likely to stay, I am less worried about another left-footed option.
So today's rumor linking us to Francois Kamano from Bordeaux is intriguing.
In addition, a versatile backup for Robbo, preferably a left-footer. If that player can cover Trent too, great, but it's less crucial, as I think Klopp will play Gomez there. A player like Raphael Guerreiro from Dortmund makes a lot of sense.
KARL: Clearly, the big need is for a fourth starting forward. I'm not talking about cover, we have that, I'm talking about another starter.
Look at Gomez and Matip pushing each other last year. Look at Henderson and Wijnaldum and Keita taking turns being on top form as a No. 8 after Fabinho was integrated. That's what's needed, but in attack.
This seems as good a time as any for my annual plea to sign Goncalo Guedes, as he can play left side and centrally, but to appease those who want a left-back, Junior Firpo could be an interesting choice to play defence and attack on that flank—if he's available for under €30 million as rumoured, it's a good deal.
Should anyone be sold?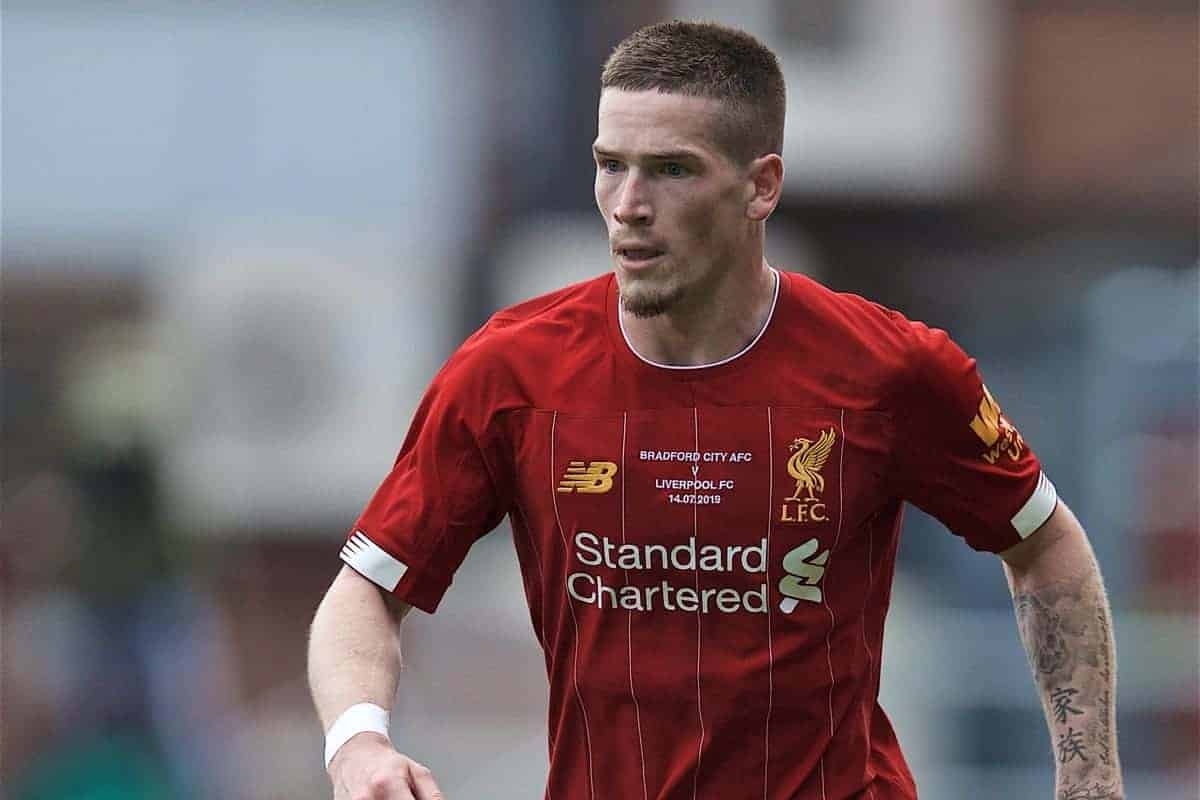 DAVE: Going into this summer there was quite a few that needed to go but it's probably too late to move Mignolet and it's pretty clear that nobody wants Lallana or Lovren.
Clyne can't be sold now because he got injured so Kent and Wilson are the two to sell.
MATT: Again, Dave has the nail on the head there. We've leaked how much we want for Mignolet but nobody has taken us up on it, personally I think the asking price is too high. Same for Lovren.
If Mignolet does end up leaving, I'd imagine we bring in Adrian and that there's a reason he hasn't signed for anyone yet.
I'd let Kent and Wilson leave permanent deals, yes.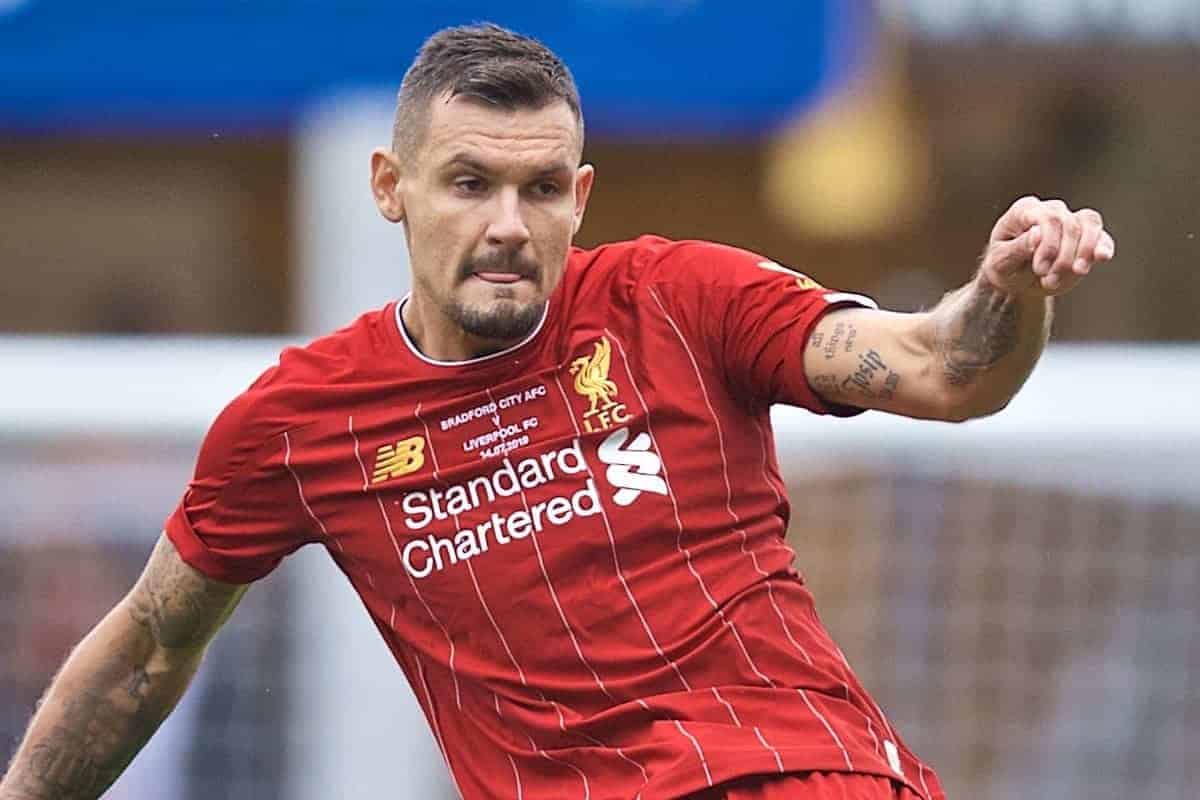 LUBO: Probably Kent, who needs to find his level. If a team wants to buy Ejaria and Phillips, I'd sell them too.
I would not push to sell Wilson, Lallana or Lovren. I want to give Wilson a chance, and trying to push out Lallana and Lovren would likely create too much tension and dressing room issues, without an upside of a significant return.
KARL: I'm still feeling there will be a late move for Lovren by a team on the continent, particularly when he doesn't start the first couple of games of the season.
I think there's reasonable money to be brought in there for a player who is nowhere near the level required on a regular basis.
Harry Wilson I would keep, personally, and give him a half-season at least to make an impact—he'll still have good sale value six months from now.
Kent and Ejaria aren't good enough either and we should take any decent offers with the usual sell-on clauses. Oh, and please finally sell Pedro Chirivella…
What about outgoing loans?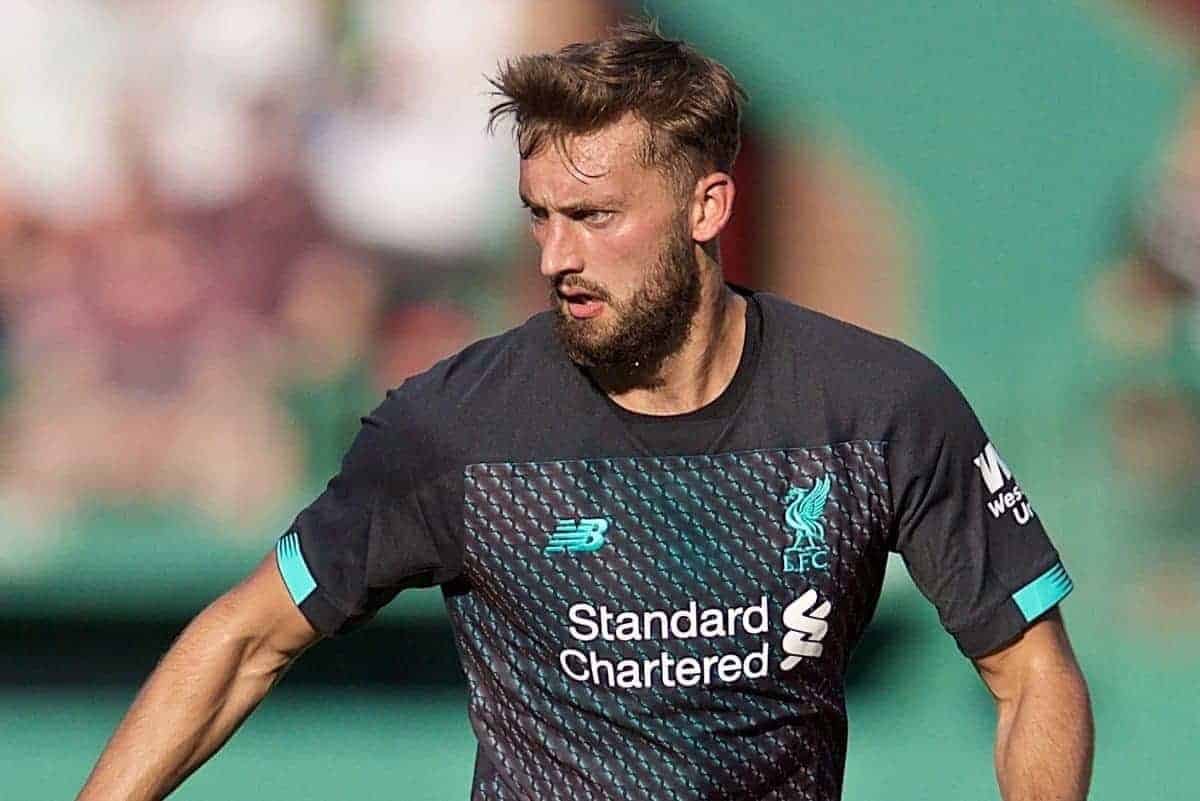 DAVE: I think Phillips would benefit from a loan, as would Adam Lewis. I'd consider loaning Curtis Jones to a German team as well.
I think we've seen that the Bundesliga is an excellent league for young players to develop in. I'd consider loaning Brewster there too as I can't see him playing meaningful minutes for us this season.
MATT: Agree that Jones, Lewis and Phillips need loans.
Ben Woodburn needs something to revitalise his career, but it's starting to look like he'd need a drop down to League One—and that's not ideal for a player of his style and stature. Quite why we sent him to a Sheffield United team who were never going to play to his strengths, baffles me.
Surely Brewster does play plenty this season. If not, we have a major issue with lack of depth up front. Even with him playing, it's still a major gamble.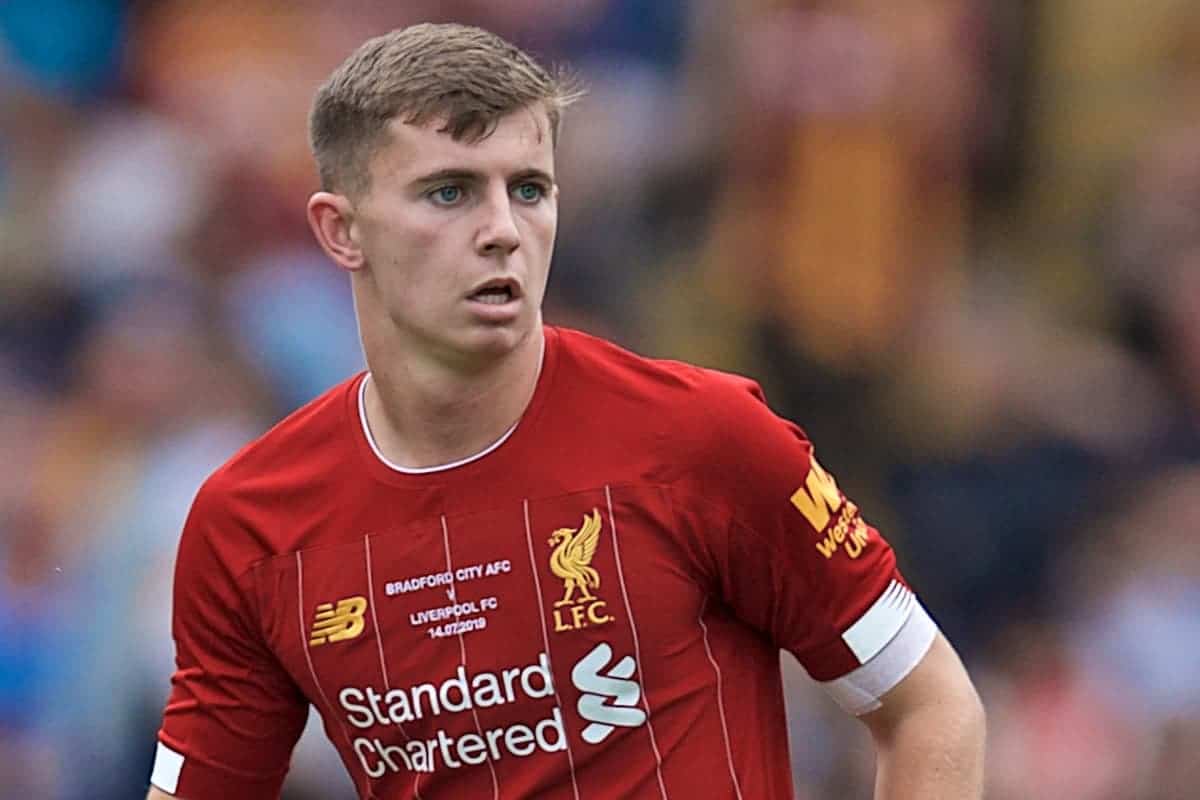 LUBO: I'd loan out Woodburn and possibly Jones. I would loan Ejaria and Phillips only if we cannot sell them. I'd definitely want to keep Woodburn, Jones and Herbie Kane, so I'd loan them to the Championship if the situation is right.
I would not loan out Wilson, Van den Berg, Hoever or Elliott, as I think it's best for them to train at Melwood.
KARL: Looks like Woodburn will leave for League One and as above, Nat Phillips at 22 needs to prove this season that he's good enough to play in the top tier, by having a near-faultless campaign at a Championship side.
I'd like to see him get minutes for the first team, but I guess Curtis Jones not heading off for the training camp in France indicates he's likely to depart on loan this season too.