Liverpool's Spirit of Shankly are one of four English fan groups to 'challenge' UEFA to improve conditions for match-going fans at European finals.
The four English clubs of Liverpool, Tottenham, Arsenal and Chelsea made up UEFA's two showpiece finals last season, but neither occasion passed by without major concerns for match-going fans.
The Champions League final in Madrid saw Spurs and the Reds share a combined ticket allocation of just 33,226, merely a half of the capacity of Estadio Wanda Metropolitano.
And some supporters were also forced to splash the cash as the price for flights and accommodation rose exponentially upon the two teams' qualification.
The Europa League final, on the other hand, also received considerable backlash as the journey to the host city of Baku in Azerbaijan was near on impossible to reach for Arsenal and Chelsea fans alike.
Each club was handed a measly allocation of just 6,000 tickets but with limited accessibility, the game unfolded in front of thousands of empty seats.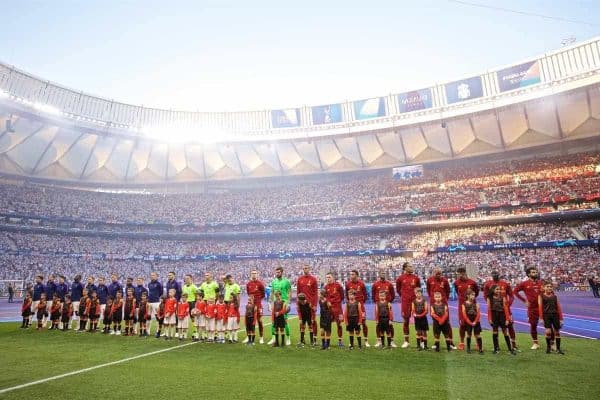 The experience has seen the Spirit of Shankly, Chelsea Supporters' Trust, Tottenham Hotspur Supporters' Trust and the Arsenal Supporters' Trust release a joint statement which calls on UEFA to make changes ahead of the Football Supporters Europe conference in Lisbon.
"A unique collaboration of supporters from four English clubs is committed to challenging Uefa and their disregard of match-going fans at European finals," the joint statement read.
"We challenged Uefa and its sponsors ahead of this year's Champions League and Europa League finals but given the timescale, we were told it was too late for any changes.
"Now, we want to begin a campaign before the tournaments get underway."
The joint statement proposes a six-point plan which looks to address allocations, affordability, capacity, accessibility and facilities, infrastructure and equality.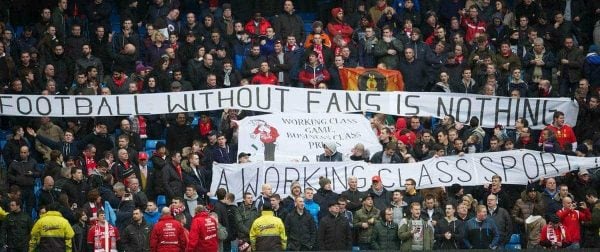 The first point of call is to see at least 80 percent of tickets in the final be awarded to the two contesting teams, with the majority priced at the lowest category to ensure no fan is priced out the game.
"Only stadiums with large capacities should be selected. This would allow more tickets for fans of both clubs as well as the football family," the statement continued.

"We propose that the ideal capacity for a Champions League Final is in the region of 75,000 or greater and for the Europa League Final, 60,000 or greater.

"We request the highest standards of accessibility for people with disabilities including travel to the stadium.

"Finals should [also] be in cities with excellent transport links and capacity to deal with many additional charter flights [and] host countries should guarantee to abide by a human rights and equality policy that includes ensuring that no discrimination or restriction on entry is applied to any player or supporter."
Football fans are the lifeblood of the sport and UEFA need to ensure it stays that way and that fans of clubs competing in finals are no longer treated with disregard.
The first positive step has already been made for Liverpool's next European showpiece as a small additional ticket allocation has been released for the clash against Chelsea in the Super Cup on August 14.