Liverpool fell to their first pre-season defeat at the hands of Borussia Dortmund, but the media remained level-headed over the result.
The Reds' pre-season tour of the United States kicked off against a familiar foe in Dortmund at the Notre Dame Stadium, but it proved to be the first taste of defeat in pre-season so far—as it did last year.
Jurgen Klopp's men had quickly found themselves behind on the scoreboard after Paco Alcacer netted from close range, before Harry Wilson scored his first of the summer to see the two sides head into the break on level terms.
Two goals in quick succession went the way of Dortmund as Liverpool's sloppy defending was punished, ensuring Rhian Brewster's penalty late in the piece was only a consolation.
Liverpool will quickly move on, however, as Klopp's side will face off against Sevilla in Boston on Sunday.
Here's how the media reacted to both the performance and the result following the first game on US soil.
Journalists were on hand to praise a number of individual performances…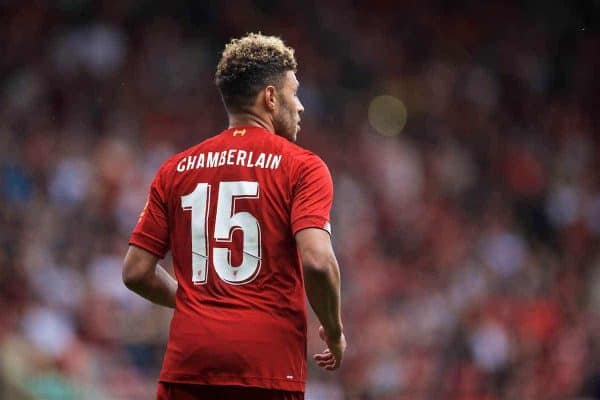 Alex Oxlade-Chamberlain made his third successive start for the Reds this pre-season and is well and truly on the comeback trail after being named in just four matchday squads last season.
The Liverpool Echo's Ian Doyle thought the England international showed encouraging signs and displayed the qualities the Reds were lacking in 2018/19:
"That ability to break out of the engine room tussle and beyond the forwards is, if hyper-critical, the one aspect that was largely missing from Liverpool's midfield last season.

"Not everything he tried here came off – his passing wasn't quite on point at times – but there was sufficient encouragement against opposition a significant step above what had come before this summer."
Similarly, writing for Liverpool.com, Kristian Walsh was impressed by the midfielder's continued growth throughout pre-season thus far:
"Alex Oxlade-Chamberlain the chief instigator. He is the perfect representation of what pre-season can be about; rusty in game one, growing in game two, and motoring away from quality opposition by game three."
For ESPN's Melissa Reddy, Oxlade-Chamberlain was the "standout" in South Bend after being the catalyst for a large part of Liverpool's attacking impetus:
"[He] provided the sharpness and dynamism Jurgen Klopp will have been delighted to see.

"Was the standout star for the European champions at Notre Dame Stadium."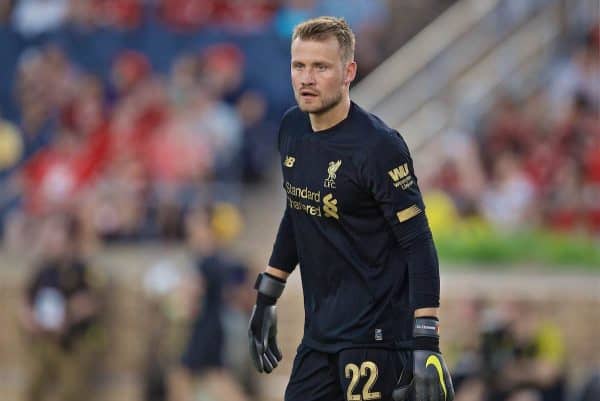 The middle of the park also saw Fabinho impress and This Is Anfield's Karl Matchett lauded the Brazilian's dual capabilities and his passing range which set up Wilson's goal:
"Had a dodgy start—his lapse led to a free run which resulted in Dortmund's third-minute opener—but thereafter he was one of the finest on the park, reminding us all of his twin set of abilities.

"Dortmund were cut apart by his passing from deep on numerous occasions."
Wales international Wilson was subsequently praised by Goal's Neil Jones, who he feels is a level above fellow youngster Ryan Kent:
"Wilson's ability to influence games with goals and assists is certainly a valuable one, one which sets him apart from Liverpool's other young wide prospect, Ryan Kent."
Writing for the Daily Mail, Dominic King threw some rare praise at Simon Mignolet after the 'keeper pulled out a number of impressive saves to keep Liverpool "in the game":
"Liverpool may have conceded three goals but no blame could be attached to the Belgian. If anything, he was the reason they stayed in the game until the end.

"He is good enough to be the main man at many clubs across the continent. There is a reason why Klopp says Liverpool have 'two number ones'."
The media were less than impressed with Liverpool's 'sloppy' defending…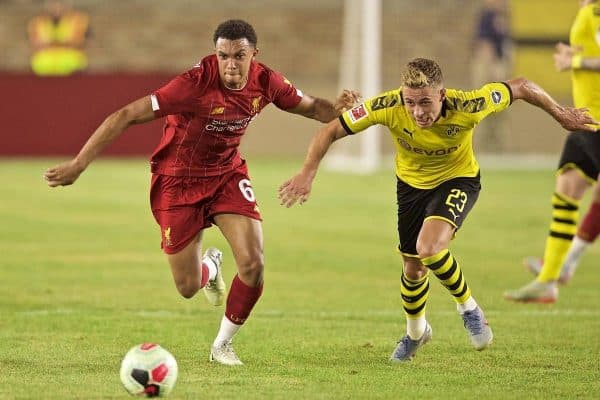 Despite it being only pre-season, it was a rare sight for the Reds to conceded three goals and Doyle felt Liverpool were often "their own worst enemy":
"[Liverpool] were their own worst enemy at times, with some sloppy defending that started with the opening goal after only three minutes."
King echoed those thoughts, but was quick to emphasise that the defensive line in action was not Klopp's "first choice":
"Liverpool's defending was lackadaisical more often than Klopp would have wished to see.

[…]

"It was not, it must be stressed, his first choice back four."
For Jones, he thought the play leading up to Dortmund's goals will give Klopp plenty to think about:
"Reading too much into friendly matches is rarely advisable, of course, but Klopp will have been alarmed at the sloppiness which cost Liverpool all three of Dortmund's goals."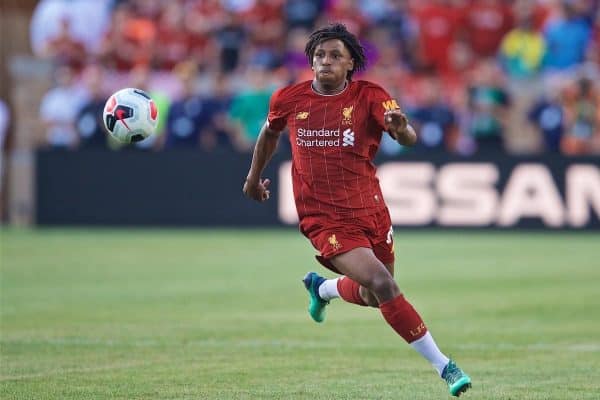 Meanwhile, for young left-back Yasser Larouci the game provided another opportunity to impress and while he did so the majority of the match, Doyle felt he let himself down in his final moments on the field:
"Yasser Larouci was within a minute of further bolstering his swiftly burgeoning reputation.

"[He lost] possession when attempting to dribble out of his area, a mistake which ultimately led to Dortmund's decisive third goal."
Matchett agreed to a certain extent, but felt it was another valuable learning curve for the Liverpool youngster:
"The converted winger has held up well with each challenge.

"There were a couple of instances where he was caught out, but this was more as a result of the Reds being high upfield and his ongoing status of learning the position, rather than Larouci being beaten one-on-one."
But journalists remained level-headed after the Reds' first defeat in pre-season…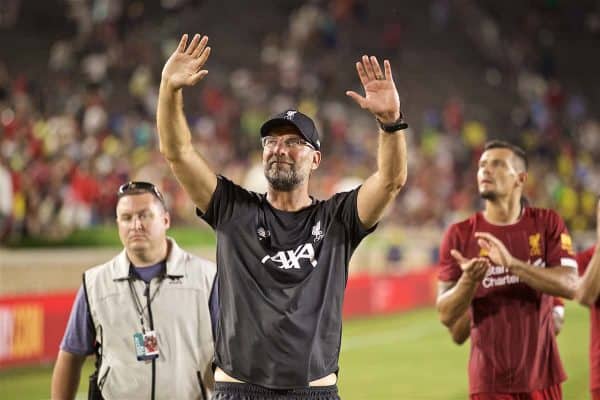 For Jones, the 90-minute affair in sweltering conditions will have offered plenty to ponder and praise for Klopp and his team:
"He will have seen the positives in some areas, the flaws in others."
Likewise, King was of the view that the defeat will provide the opportunity to "address" a number of issues, while Brewster again proved to be a positive point after confidently scoring from the spot:
"Klopp saw issues that Liverpool will need to address to go alongside some moments – such as Rhian Brewster's fourth goal in three matches – to leave him positive."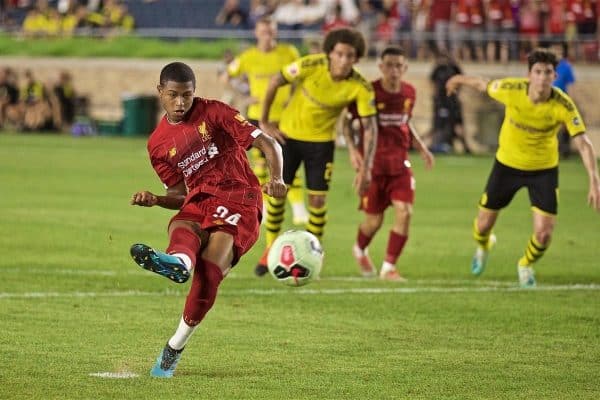 Matchett thought the result could prove to be a positive omen after a similar defeat last season which saw the Reds go on to win their sixth European Cup:
"This was to be the Reds' first defeat of pre-season, but optimistic fans can take a positive omen: we lost 3-1 to Dortmund a year ago in the summer and still went on to win the Champions League."
And for Walsh, pre-season is "where mistakes happen" and Liverpool will continue to find their stride in the remaining two friendlies across the Atlantic:
"This is pre-season, this is the part of the process where mistakes happen, where Liverpool can concede three in a 2-3 defeat.

[…]

"A first defeat of the summer at the hands of Dortmund, just like last year. Boston, and Fenway Park, should see the next step, and a little bit more of the Liverpool of last year.

"Familiarity does not breed contempt in these circumstances; it simply grows confidence."