Liverpool face Salzburg at Anfield in the Champions League on Wednesday night, so what should we expect from the Austrian champions?
After defeat on Matchday 1 away to Napoli, Jurgen Klopp's side need to get back to winning ways on home soil as they host the former club of Sadio Mane and Naby Keita.
The Reds have never played against Salzburg—though someone in their ranks has experience of winning at Anfield, more on that later—so what should we expect from a team which has scored 40 league goals already this season and beat Genk 6-2 in the opening group game?
Plenty of attacking ability, that's clear to see, but to get more insight into the culture of the club, their expectations for the season and who the in-form players are, This Is Anfield's Karl Matchett (@karlmatchett) spoke to Anna Konovalova (@FRFussballAnna), analyst on the Austrian Bundesliga for the data-based Football Radar.
What were the expectations for Salzburg before the draw was made—and what about after? Any hopes of progressing in the top two, or is it all about third?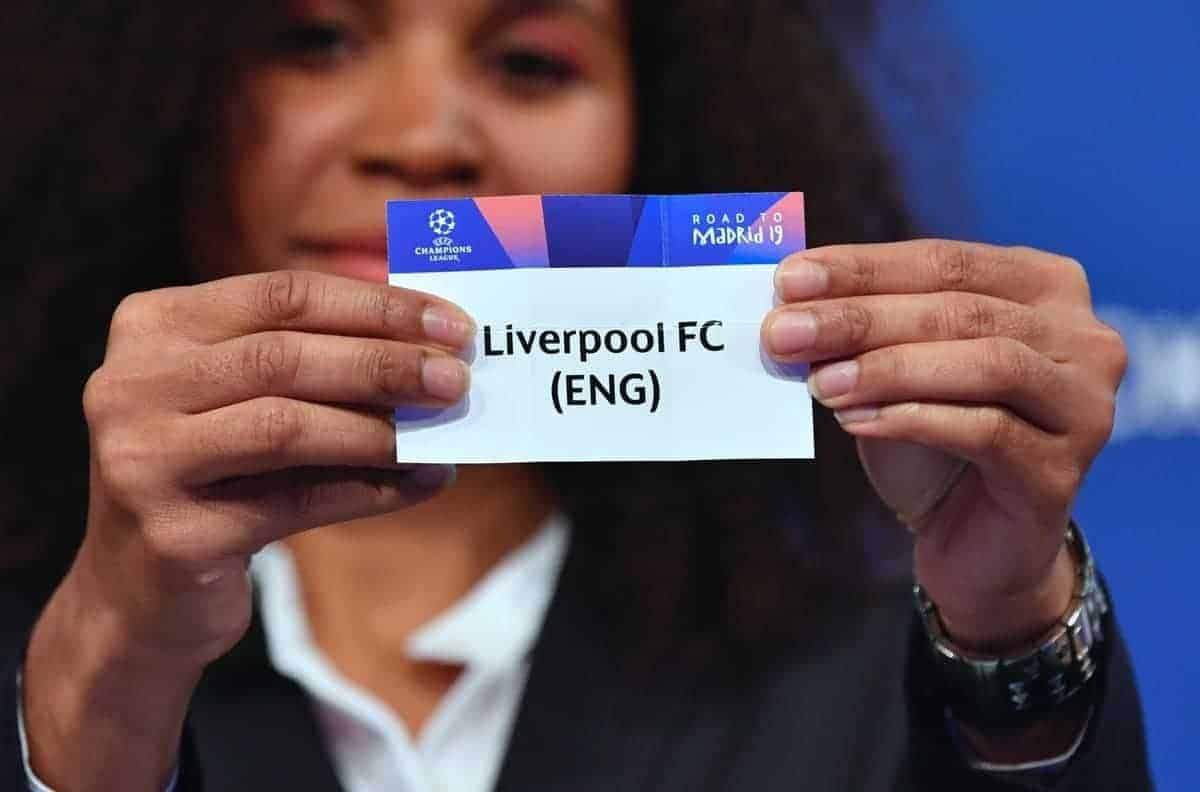 Even after the draw the main goal did not change: the bare minimum the club expects is to remain in European competitions after the winter.
Third place is a realistic bar set for the club—and then who knows, as the management says. After the first match, 6-2 against Genk, the voices speculating about the top two got a bit louder.
But as it's the first time Red Bull Salzburg have actually made it to the group stage (after 11 failed attempts to qualify), for the whole club it's more of an emotional thing, so getting into an exciting group with big rivals, Liverpool most of all, was seen as an extremely positive thing.
And the fans are also ecstatic: all the home matches were sold out even before the draw, which is quite a rare thing for Salzburg to sell out.
Who have been the key players this season? A big squad has been heavily rotated but who are the main men?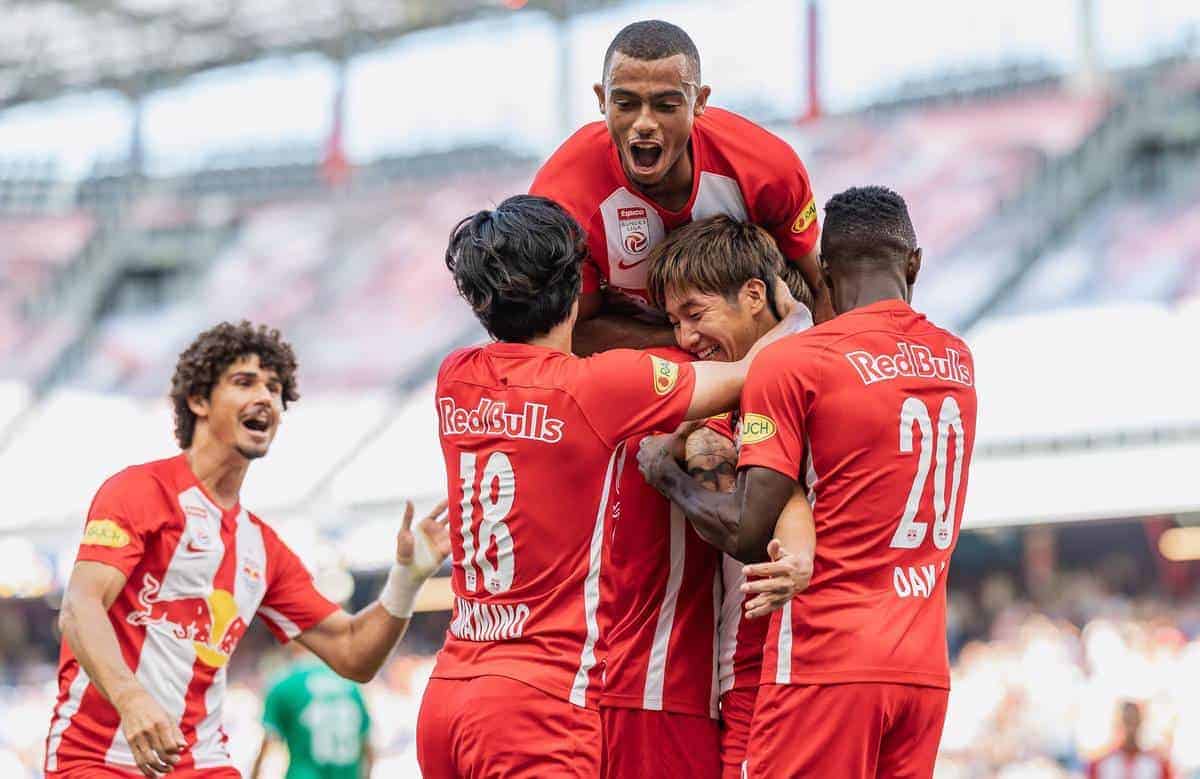 Rotation has always been a trademark thing for the club during the most intense weeks of European competitions, and they know how to prioritize games, so that has never been a problem. Still, at Anfield they are expected to appear in their strongest form.
Erling Braut Haaland has been making a lot of headlines lately: he was signed a year ago being dubbed as "the next big thing in European football", joined the team in winter and has patiently waited for his chance to show his talent.
This season it has instantly become all about him: 17 goals and 5 assists in 10 matches across all competitions, including his now-famous hat-trick on his Champions League debut, is a star tally.
But apart from him there are some other names to remember.
Of course, it's still a young squad, mostly inexperienced, only making their first steps on domestic and international level, but there is Dominik Szoboszlai, there is Salzburg's record transfer Maximilian Wober in defense, who has returned to Austria after ambiguous spells at Ajax and Sevilla, offering Jesse Marsch his experience for back-three formations that the new manager has carefully started to experiment with.
There's also Takumi Minamino, who's living the best months of his career so far. Plenty of choice for Marsch—and a bit of a headache, too.
You mention Haaland, who is struggling with illness; any update on him making it? And if not, who is likely to play in attack?
At the moment it is not clear whether he's ready to play. But even if he doesn't make it, Salzburg hasn't been short of other goalscorers this season.
His most common partner in attack is Hee-Chang Hwang, who has spent last season on loan to Hamburger SV, and he has also been enjoying life lately with five goals and nine assists in nine matches.
Patson Daka has also been a good option, with six goals in eight Bundesliga appearances.
And there's always an alternative in Sekou Koita, the young star of Mali U20 at the summer's U20 World Cup, who has used every chance he got so far. Especially this weekend against Austria Vienna—he made a one-man show out of the match with two goals and two assists in a 4-1 home win.
Aside from Haaland, the huge prospect who could make a big transfer in the next year or two looks to be Dominik Szoboszlai. Tell us about his talent…
Szoboszlai has been talked about even at his time at Liefering, Salzburg's reserve team competing in the second tier.
An elegant, lightweight attacking midfielder with a near-perfect command of free spaces and an eye for stunning direct free kicks: that's the type that always attracts attention. Apart from that, he's extremely cold-blooded for an 18-year-old. Perfect combo.
He hadn't even established himself fully in the first XI at the time when stories emerged about his surname being on the paper dropped by Juventus sporting director Fabio Paratici in a restaurant last January, and it only went onwards from there.
There have been reports of interest from Bayern, Arsenal, Inter and so on. Still, Salzburg's sporting director Christoph Freund resisted any attempts to convince him to sell Szoboszlai this summer. Could be a smart move, as his market value is raising fast in European spotlight.
How about the manager, Jesse Marsch—Was there a good reception to his arrival and his promotions through the RB system, from MLS to Germany and now Austria?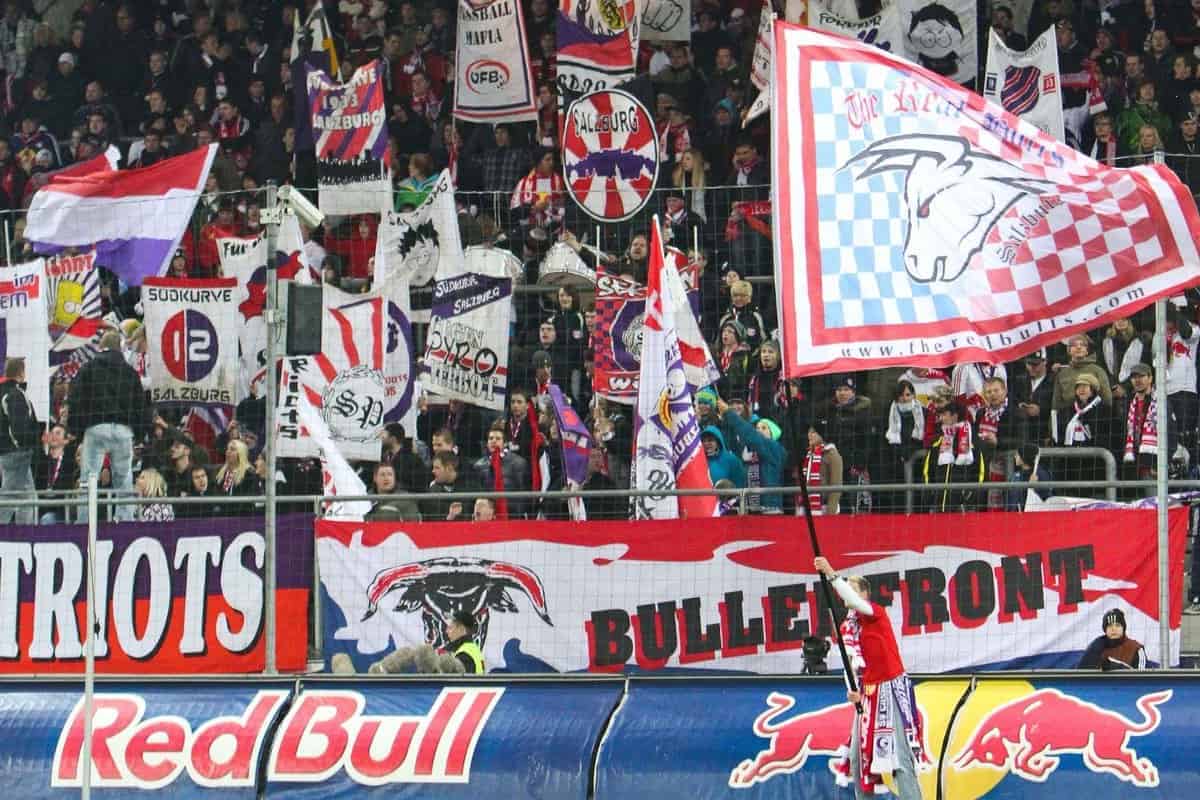 The opinions about his arrival were mixed at first. In order to understand that it's needed to know that in the last years there has been a growing rivalry between the fanbases of both of the European Red Bull clubs, Salzburg and Leipzig.
That has started from the moment RB Leipzig came into the big picture, and the internal hierarchy has shifted, leaving Salzburg behind in the role of a "feeder club" for the main one in the bigger league (a mandatory disclaimer here that we're talking about two technically completely separate entities that are not connected with each other, although the bond between the clubs is still very strong).
So a big part of the Salzburg fan base treated Marsch's arrival as yet another intervention of Leipzig into their life: Marsch spent last season gathering experience in Germany, as assistant to Ralf Rangnick, (now former) sporting director and head coach who can be described as the main ideologist of the whole modern Red Bull football concept.
There were banners reading "Nein zu Marsch" ("No to Marsch") at the stadium after the official announcement, hashtags in social media and so on.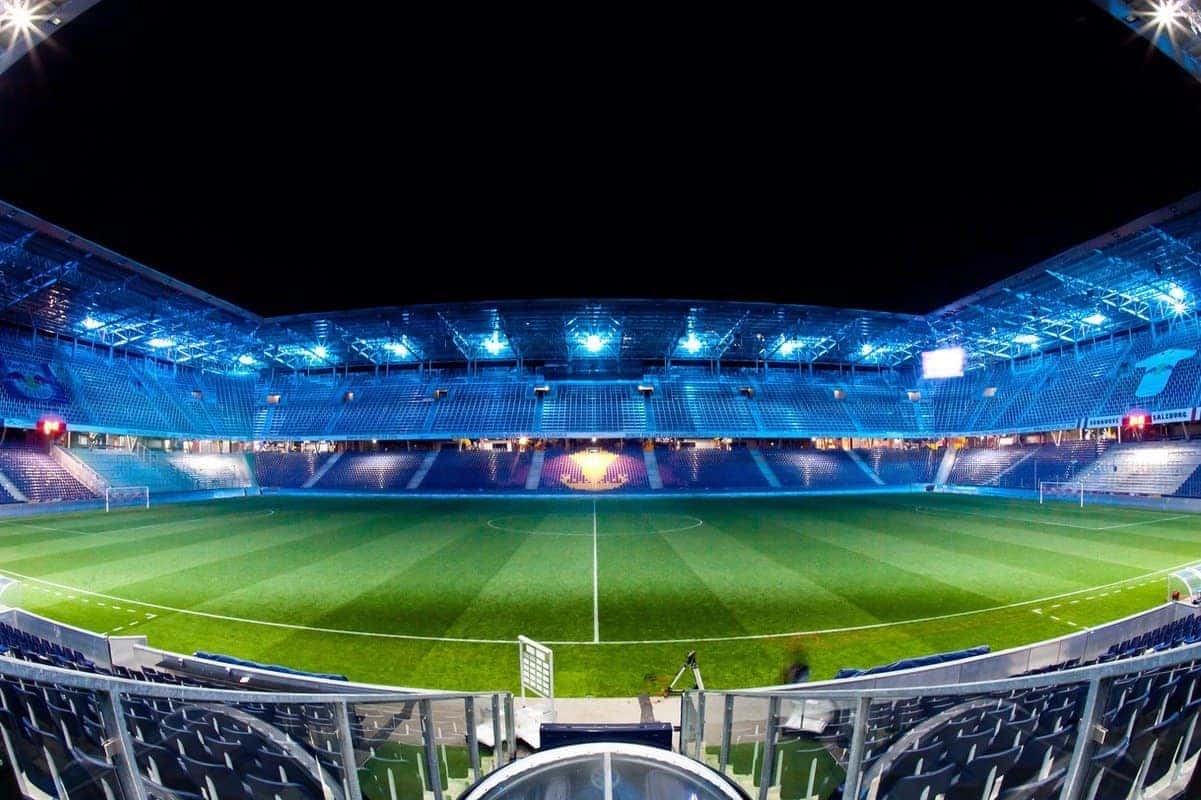 On the opposite side, some fans saw Marsch as the perfect candidate, the one with the Red Bull DNA: he's relatively young but has enough experience, he's had a solid stint at New York Red Bulls, speaks the language and knows how to deal with young players.
Also, he promises exciting football out of RB textbooks: pressing, counter-pressing, speed, clever attacking setup and, he's willing to learn more and to integrate in European football.
It's not hard to guess which part won. All the critical voices were all gone in a couple of weeks after the beginning of pre-season.
Marsch has swiftly settled in and rebuilt the squad in just a few weeks; with only few incoming transfers and the loss of half the first team this summer, everyone was expecting Salzburg to be significantly weaker in comparison to last season.
But Marsch has quickly mobilised the youngsters and those who kept waiting for their chances on the bench, and with some significant tactical adjustments, everything started working almost from day one.
Finally…give us a prediction for the game!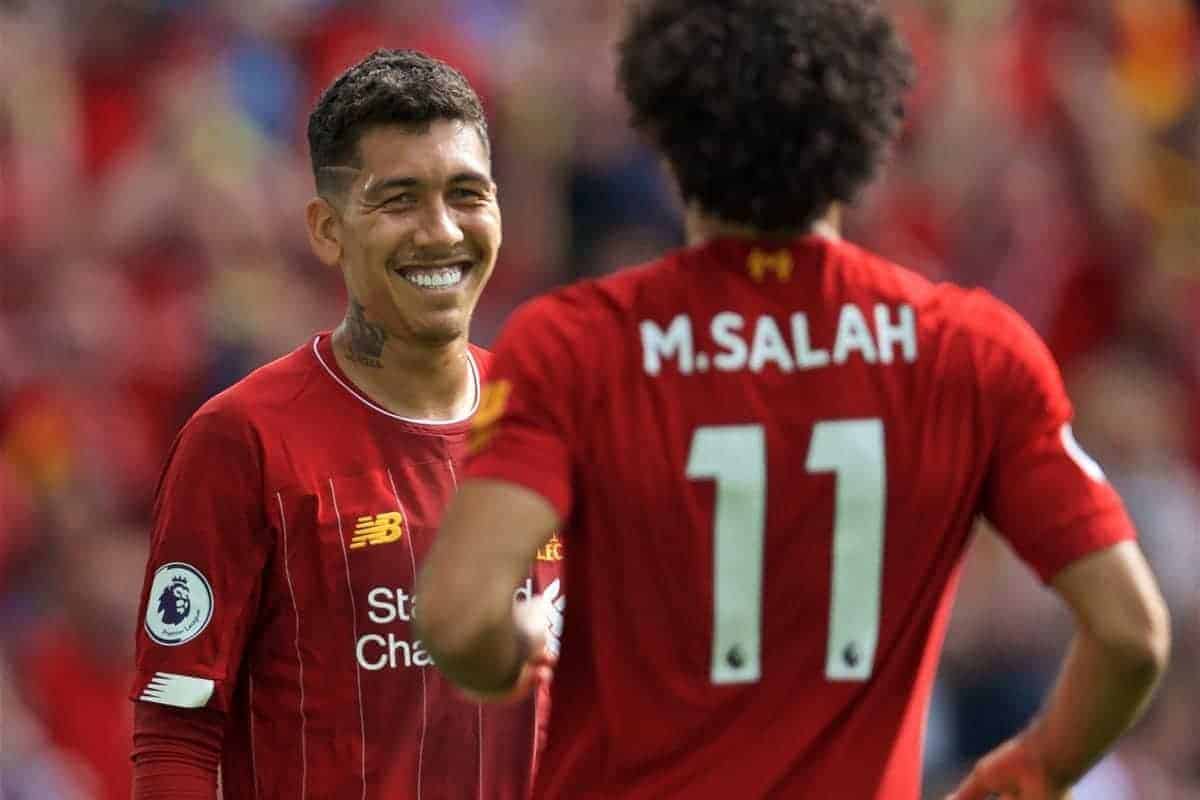 Despite all said above, anything different from a Liverpool victory could be deemed a big surprise, as there's still a big gap in class and experience. But Salzburg is a club that enjoys the status of the underdog and knows how to surprise technically stronger opponents from time to time.
After all, we have seen Austrian victories at Anfield in the past—the glorious Grazer AK in 2004, to be precise.
And it's quite symbolic that one of the players who was on the pitch on that night, defender Rene Aufhauser, is now Jesse Marsch's assistant at Salzburg!