Liverpool's Academy continues to play a key role in Jurgen Klopp's development of the team and the manager, Alex Inglethorpe, has revealed several insightful viewpoints of the club with regard to pushing youngsters through.
The recent League Cup win over MK Dons saw the latest batch of hopefuls get some game time for the senior side, with the likes of Curtis Jones, Ki-Jana Hoever, Rhian Brewster and Caoimhin Kelleher all involved, among others.
Jurgen Klopp has consistently shown he is willing to give youngsters the chance to be involved, from those who help bulk out the squad before moving on, to the standard-bearer of Academy graduates in modern times, Trent Alexander-Arnold.
Inglethorpe, who started with the Reds as U21 manager before being elevated to his current position overseeing the entire youth development, has explained in an interview with James Pearce of The Athletic several particularly interesting points regarding the Reds' approach to player development.
First and foremost, though, he credits an interest from the senior side's boss with being the primary driving factor—without which the Academy would be largely pointless.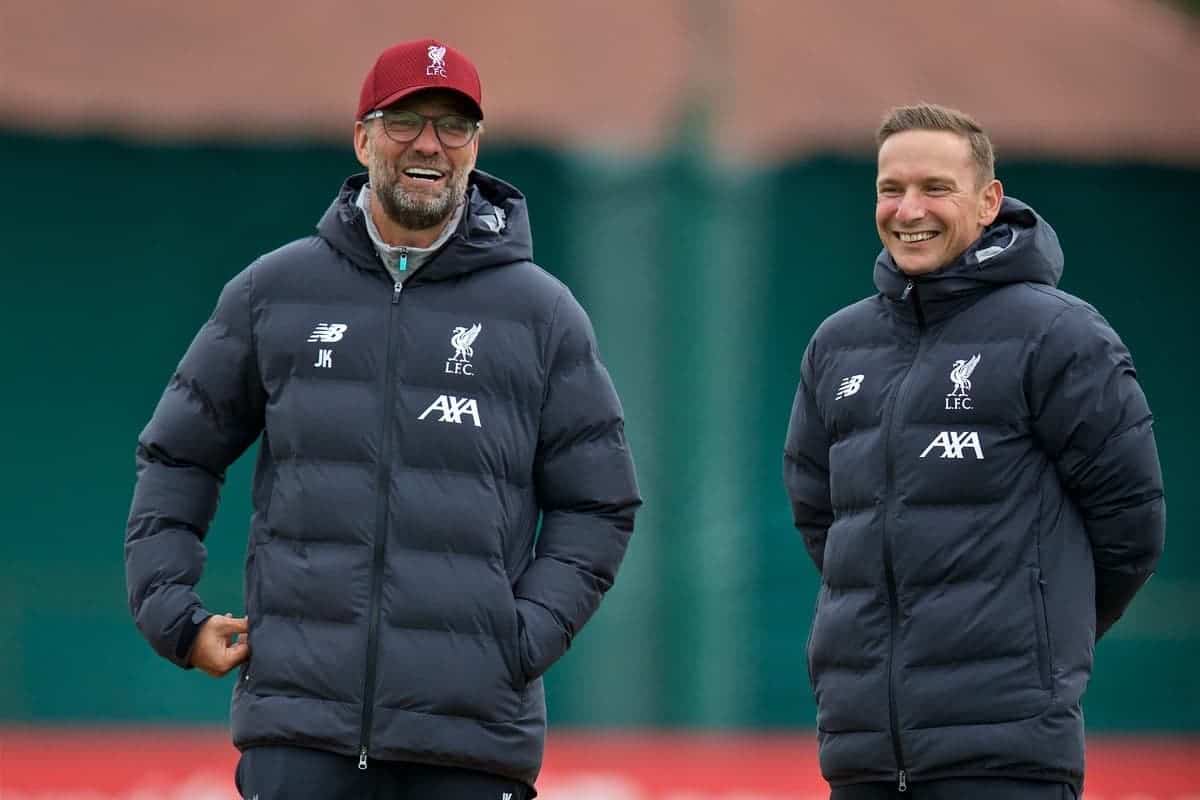 "I just think the entire club benefits from having a manager who is fearless," he said. "If he sees a young player doing better than an older player, he will play him.
"I'll forever be grateful to Brendan Rodgers for giving me the opportunity to come here. He genuinely wanted to see the boys come through and do well, and that baton has been taken on by Jurgen.
"I've been very lucky at Liverpool to work with two managers who have been very passionate about developing youngsters and believing in their own."
That's all well and good, but players themselves now need to be "world-class" to break into Klopp's team, which Inglethorpe notes is no easy task. There is, however, more than just one way to go about earning a spot—and Inglethorpe's comments here can perhaps be expanded into the context of other youngsters at the club.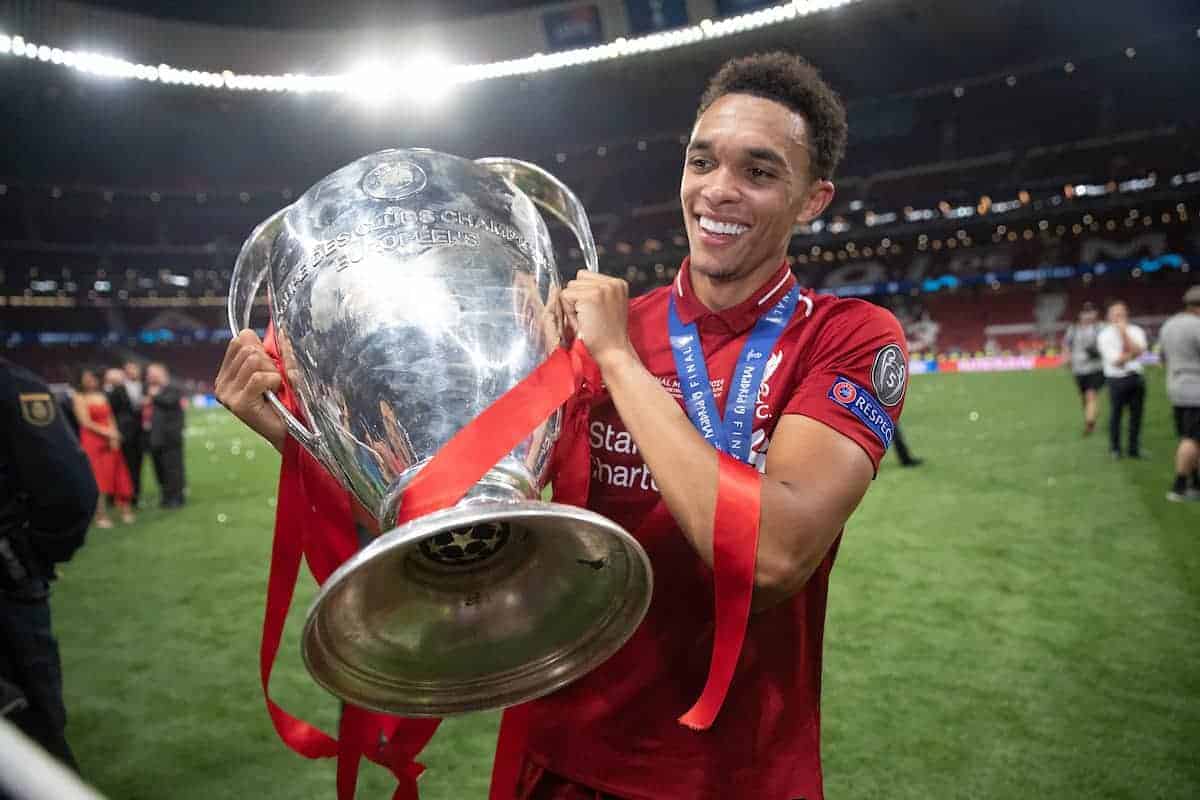 "You've got to take the place of someone who's a Champions League winner and…top of the Premier League. It's a big ask, but there are different ways of doing it.

"Trent has done it in one way, in terms of staying around, having the opportunity, taking it and, bit by bit, demonstrating to the manager that he's capable of playing.

"Then you've got other players who go about it in a slightly different way. Harry Wilson would be the obvious example. Someone who has gone on loan to Crewe, Hull, Derby and now he's in the Premier League scoring goals for Bournemouth.

"He's on the way to maybe being a first-team option. I think he's realistic enough to know he wouldn't come back from his loan and take someone's spot straight away, but he could maybe put pressure on positions 12, 13 and 14 on the bench, and make an impact playing in a percentage of games each year.

"Rhys [Williams, on loan at Kidderminster] is racking up the minutes there and doing really well. Not only is he learning how to deal with big, hairy-arsed centre-forwards, he's also having to learn how to cook.

"He's in a house with four or five other people and I get regular updates on what he's eating. He's really enjoying it. It's a tough league for him.
That huge variance—from surprise opportunity, to learning different ways of playing, to a gradual climb up the league ladder—shows that players don't immediately need to have been a feature on Klopp's team-sheet by age 20 if they are to make it at Anfield.
A player's growth isn't necessarily linear, and the learning curve isn't one-size-fits-all.
One trait they do seem to share, though, is a relative lack of time spent in the English developmental league for U23s: the Premier League 2.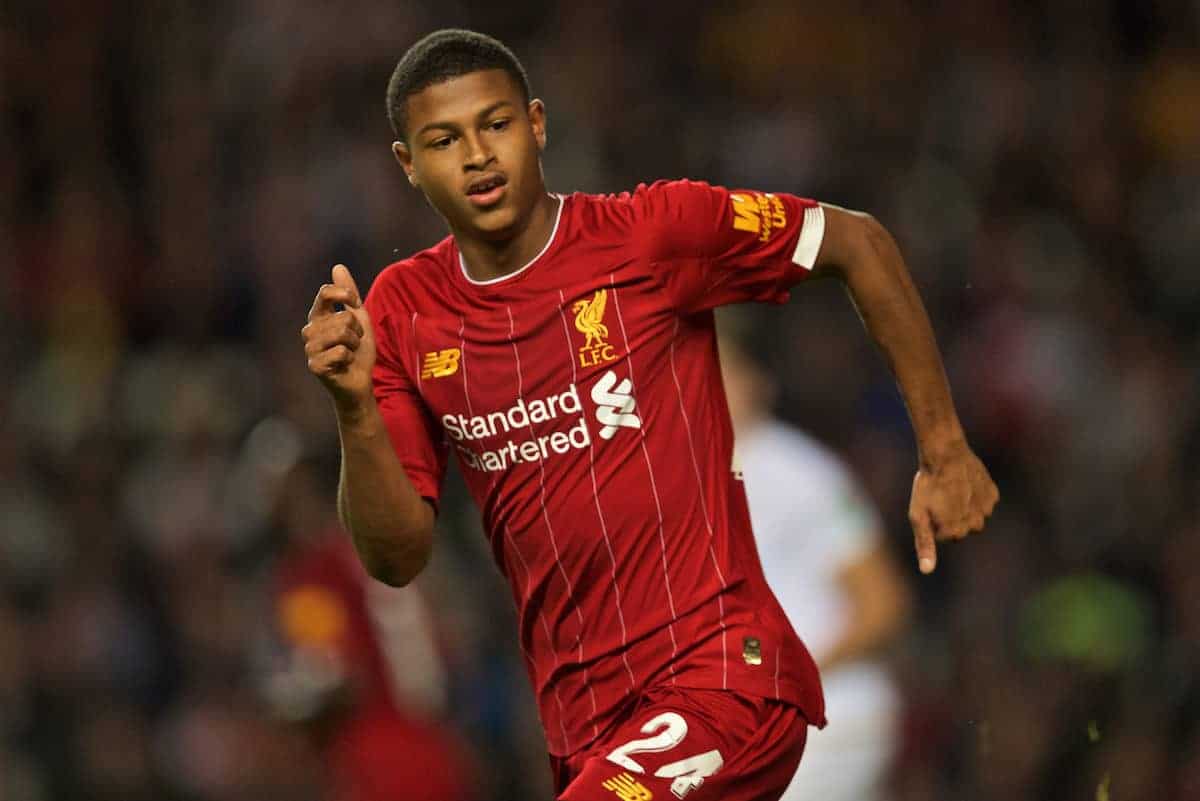 "If you look at the younger players who have broken through recently, whether it's been at Chelsea, Liverpool, Tottenham or United, they tend not to play many games in Premier 2," Inglethorpe continued.
"They either seem to bypass it quite quickly and move into the first team like Trent, Marcus Rashford, Mason Greenwood or they might play a bit in Premier 2 and then go out on loan – Mason Mount, Reece James, Ruben Loftus-Cheek, Harry Wilson. I don't think it serves a purpose to play in Premier 2 for a long time."
Taking that into the context of current Liverpool youngsters, it could be then suggested that the likes of Adam Lewis or Rhian Brewster will either be in the squad or out on loan sooner rather than later—and the same goes for Curtis Jones.
Interestingly, while Inglethorpe notes Jones can play both wide in the front line and through the centre in midfield, he likens him more to Adam Lallana than Sadio Mane: good movement, technique, vision and all-round offensive ability, rather than elite goalscoring, lightning pace and a non-stop drive toward goal.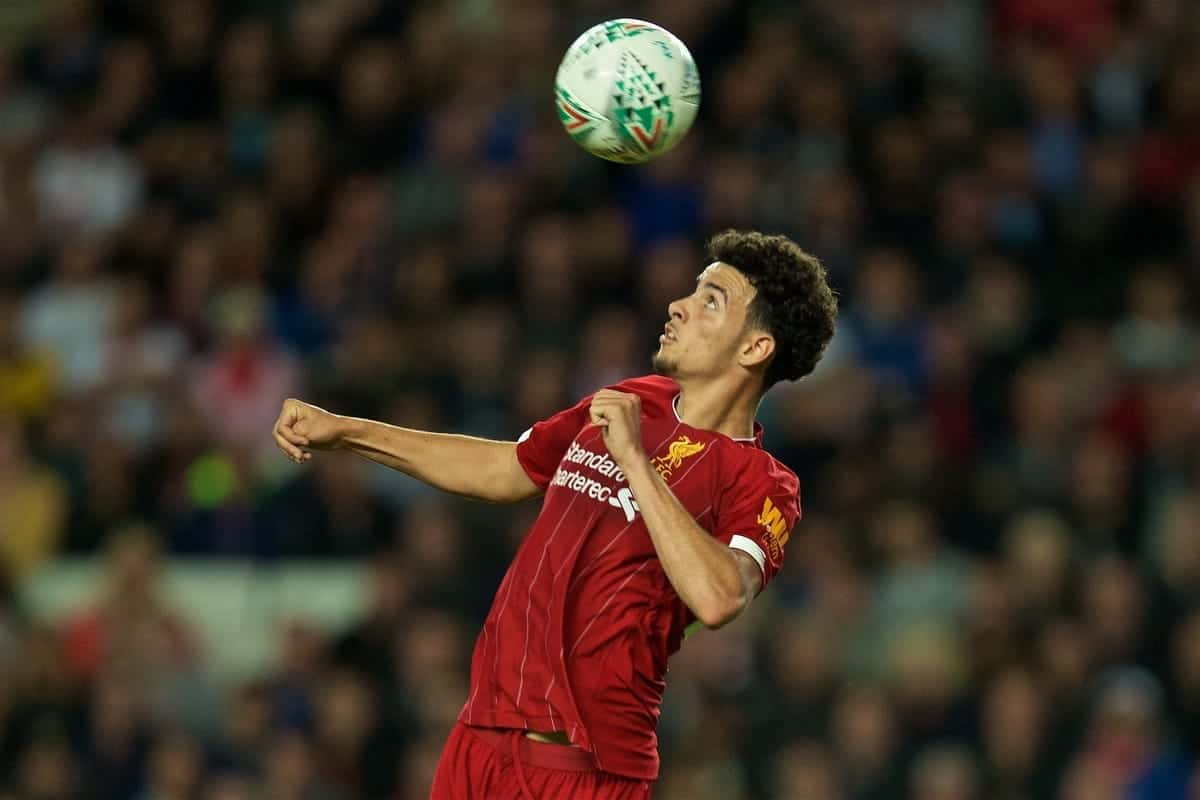 While Jones has played this season and could step up further in future, one who opted against rising through the ranks any further was Bobby Duncan, who joined the Reds last year but left in summer for Fiorentina.
Inglethorpe accepts not every player can be convinced that this is the right path for them, but equally takes the view that ups and downs are part of the process and that players must learn to adapt accordingly, mentally as much as technically.
"Look, not every player is necessarily going to want to wait and develop under us and we have to respect that.

"To break into elite football is going to be difficult, wherever you are. You need psychological stamina. You need to be able to put the hard yards in over a consistent period and accept the setbacks that come your way.

"I can only speak for myself, but you spend an awful lot of time trying to get to Liverpool so I wouldn't be in a hurry to leave too quickly. I think that's the same for most players."
The focus remains, though, on those who are still at Kirkby and who can contribute in future at Anfield.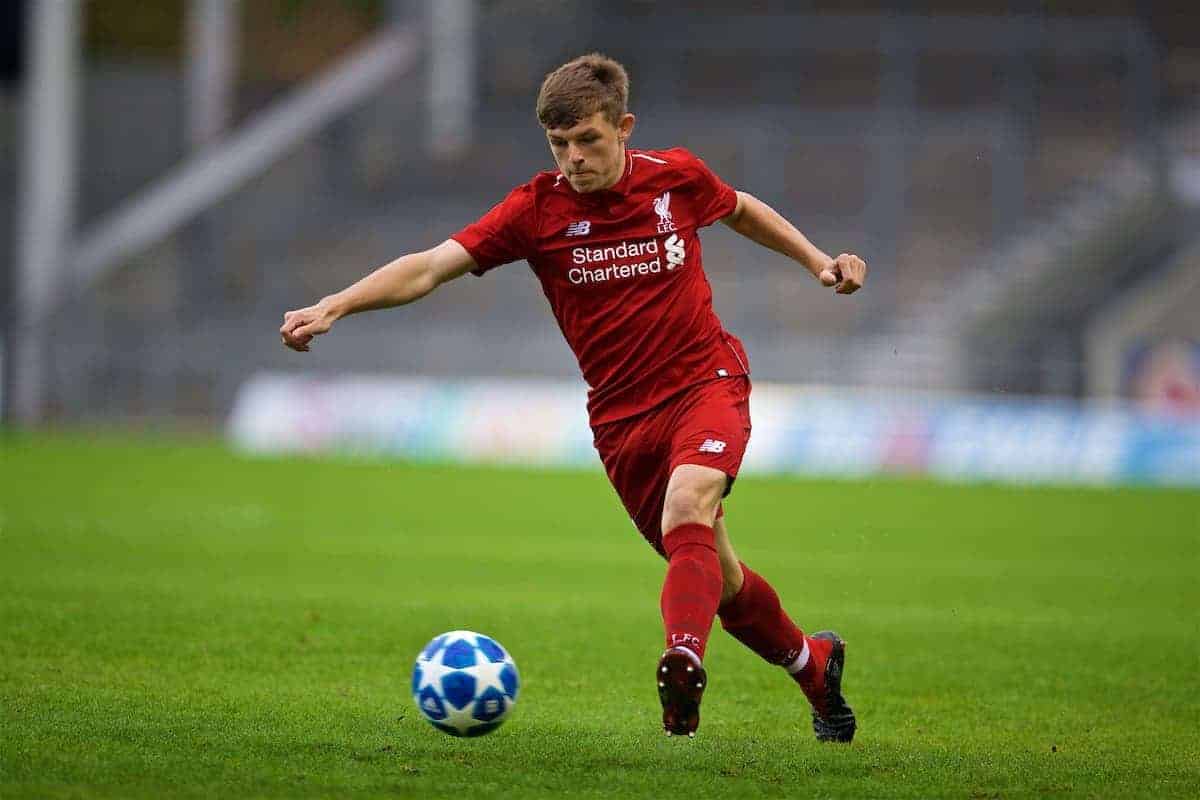 Many are already impressing this season: Jake Cain, Layton Stewart and Leighton Clarkson, Elijah Dixon-Bonner and Fidel O'Rourke are a handful, alongside the likes of Hoever, Yasser Larouci and Jones in pre-season.
Inglethorpe is in no doubt that some will go on to represent the Reds in a significant manner—and others will contribute in a more indirect way, as the likes of Ryan Kent did this summer by being sold to fund future investment.
"There are players on here who will play for the first team, I promise you.
"My definition of that is players who will play for this club regularly and help Liverpool win trophies. There's some real talent here, but we have to be patient.
"It's really important that we pay our way. We can assist the first team in a variety of ways. That money can then be reinvested back into the club."
With Klopp still keen to allow talented youngsters room to shine and an Academy which has a proven recent record of developing that raw ability, the future for Liverpool looks extremely bright, especially with the pending merger of training facilities for next season.
The full interview by Pearce, encompassing further discussions on young players who played against MK Dons, the revamp of the Kirkby training facility, local recruitment and more, can be read on The Athletic here.