Alex Oxlade-Chamberlain has done remarkably well to return to first-team football after a terrible knee injury, but by his own admission still has some way to go to reach 100 per cent.
A truly fantastic run of form in 2018 was interrupted by an awful setback, with the midfielder suffering multiple ligament damage as well as a tendon injury in his knee when making a perfect challenge against AS Roma.
Oxlade-Chamberlain subsequently missed the Champions League final that season, the World Cup and almost all of 2018/19, returning in April against Huddersfield.
Two cameo appearances off the bench last year, and a spot in the squad for the European final in Madrid, have been followed up by involvement in eight games so far this term.
He's fit and ready to contribute again—but Oxlade-Chamberlain acknowledges that he's still some way off being entirely pain-free and feeling back to his old self, where his knee is concerned.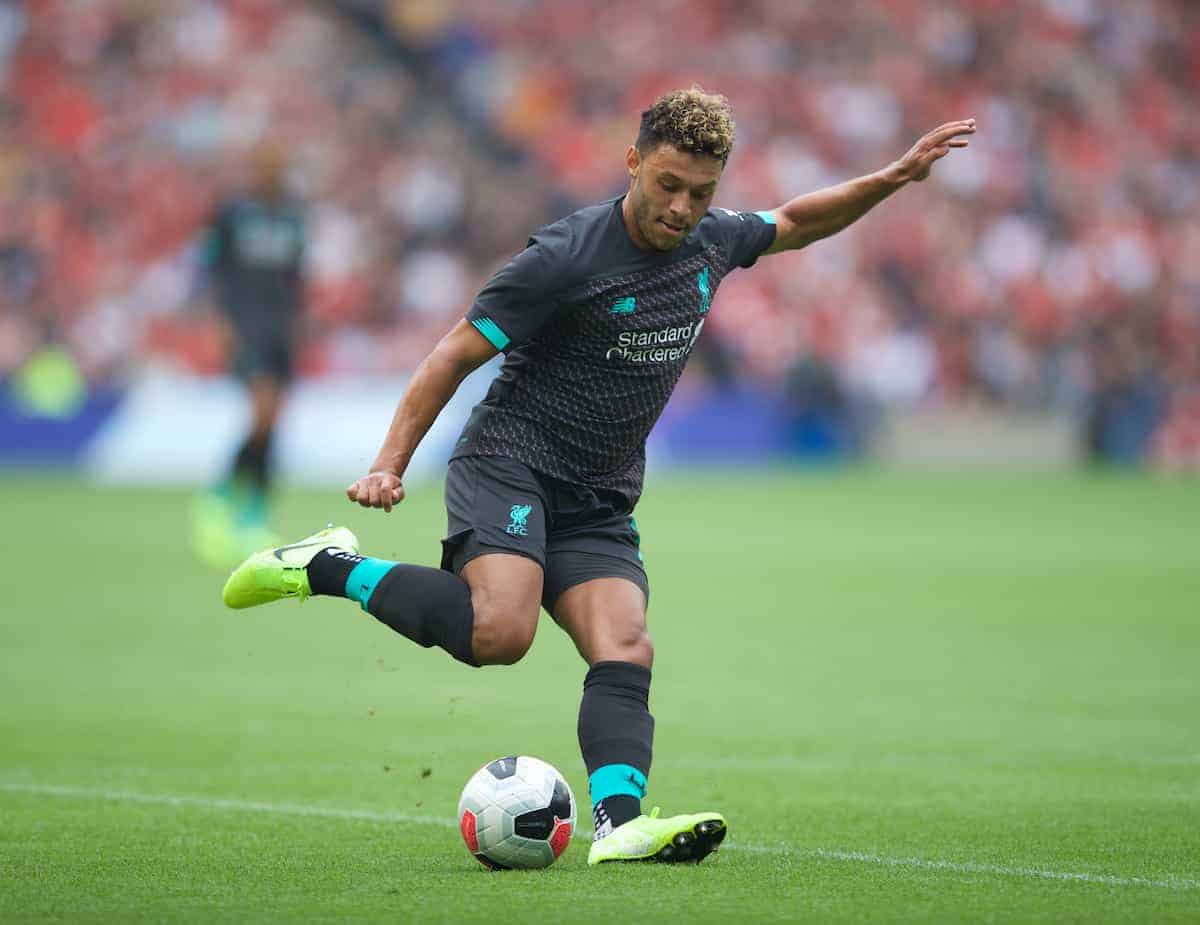 "It sort of changes with everyone, but the surgeon says that ballpark figure [of two years] because even when you are back fit, it takes time for the knee to get used to what you are doing again," he explained.
"Things have changed, my knee has been reconstructed but when they say two years they mean that's when you stop noticing that you have had a bad knee.
"I still have some days when I wake up and it's feeling a bit stiff or swollen but after training, it's alright. I expect to feel it for the next couple of years, but it will evolve until I don't feel it any more."
Still searching for peak sharpness he might be, and that trademark explosivity he showed on a regular basis prior to his injury, but we've already seen instances of Oxlade-Chamberlain showing his qualities this season.
A low, fired shot just wide in one game, a sudden burst between the lines in another—it's a matter of being able to put that together across 90 minutes, and multiple games, while also keeping on top of the tactical work demanded of the Reds midfield.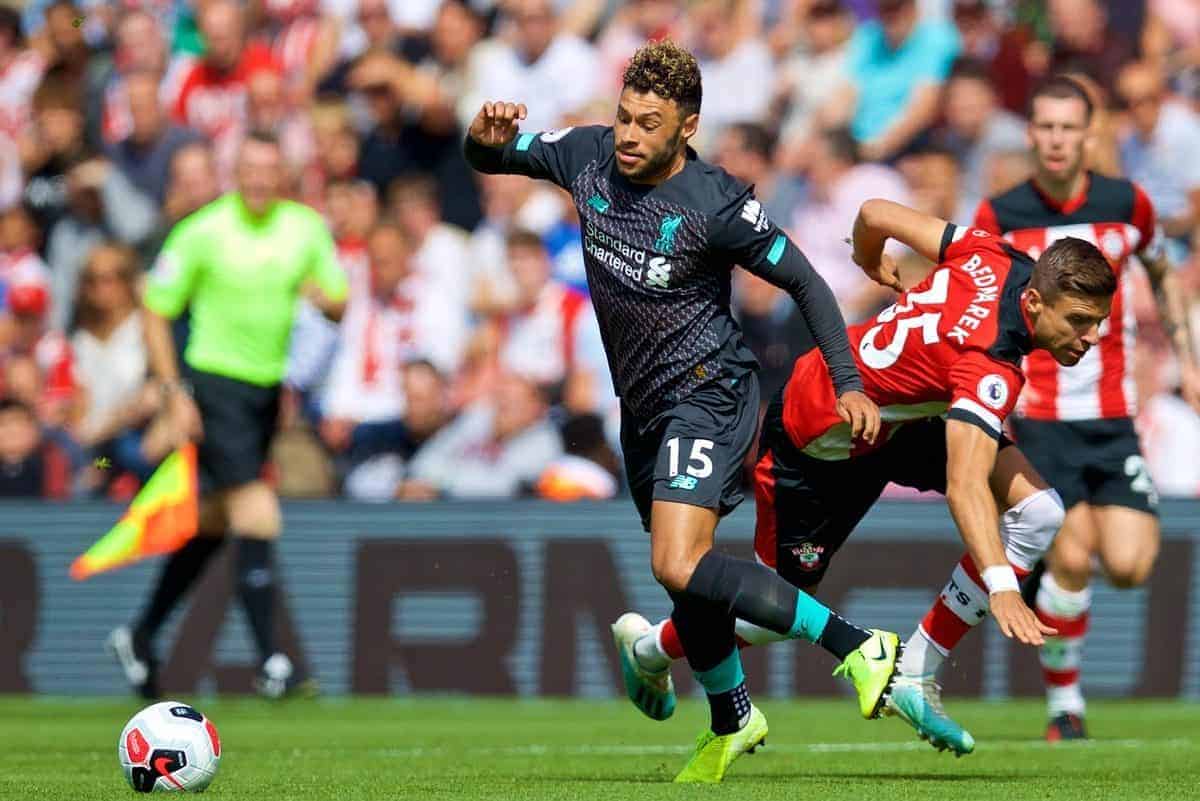 Even so, what he is achieving right now is a million miles away from the early days after his injury and surgery.
"Because of where I was and where I am now, it is kind of mind-blowing to think I got back to this level when I couldn't walk, when everything was a massive chore.

"Just trying to bend my knee again past 90 degrees and doing that for months…I was struggling.

"I couldn't bend my knee. I couldn't ride a bike, I couldn't get enough bend in my knee to sit on the toilet. When you can do things like that you feel so far away from playing football.

"Now, when I look back at that, it does seems like it happened to someone else, but it's amazing what the body can do if you stick with it and work hard enough."
It's testament to his work rate and endeavour that he has managed to return to this point even within a year or so, in truth, and it's no surprise that Oxlade-Chamberlain relates more to 17/18 than last season.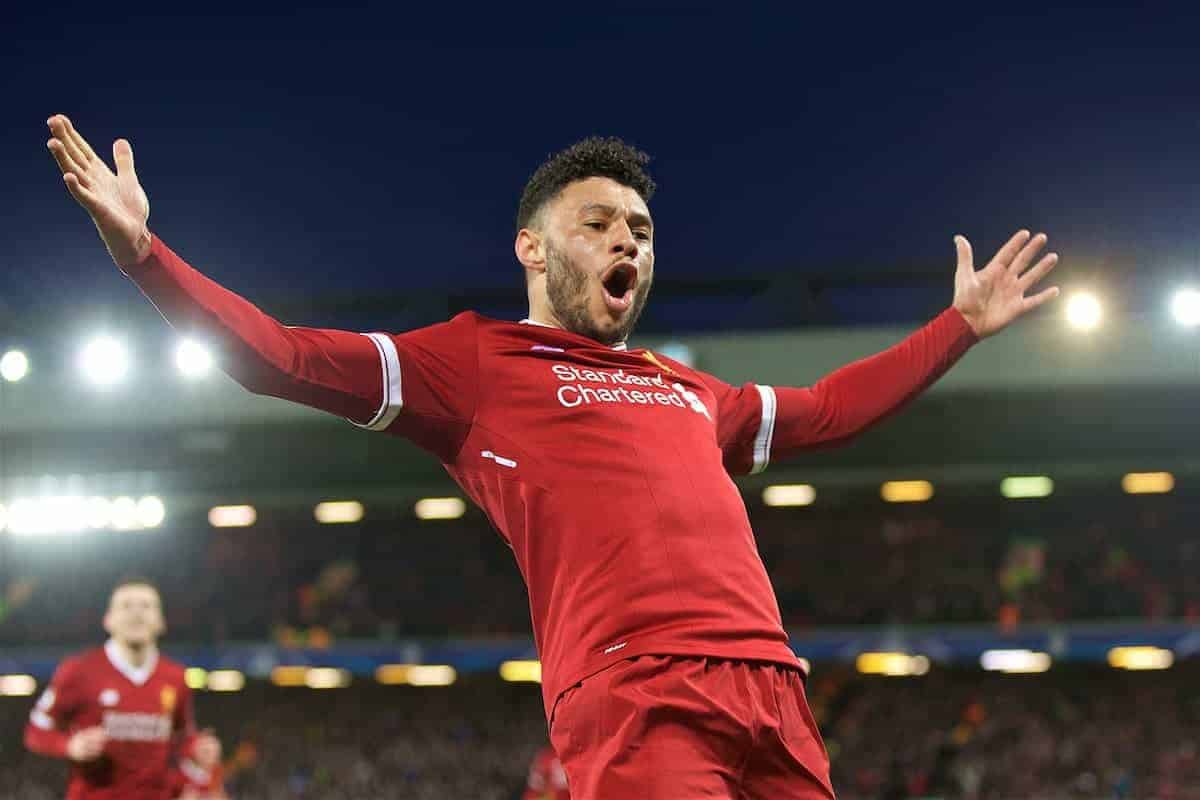 By his own admission, he only recalls parts of 18/19 rather than the campaign as a whole, due to being on the fringes and having his own battles to overcome.
"Big chunks of it have gone missing but it was an amazing season watching the boys do what they did and I started coming back in around it at the pressure-time, which was exciting.
"That gave me hope all the way through that I could be available if I was needed to help make a difference right at the end to get us over the line."
Oxlade-Chamberlain has already proven in a red shirt that he had the drive and determination to make it as a key player; now he has shown the same while sidelined to return to action.
The next step is to regain a full and regular first-team role, which every trait about him suggests he is entirely capable, and likely, to do.