Liverpool left-back Andy Robertson has revealed his Scotland squad withdrawal is down to an injury he has been carrying for some time – which has even stopped him training with his club.
The left-back is one of the team's most important, athletic and energetic players, so any injury concern will be a worry for supporters.
Missing out on international duty gives Robertson the chance to recuperate for two weeks and given Scotland's matches are largely dead rubbers in this break, there was an element of suspicion that it was a tactical withdrawal—but it appears the issue is worse than first thought.
News broke yesterday of an ankle injury for the defender, which already makes him a doubt for the Reds' next league game against Crystal Palace – and now he has revealed he has barely been training recently, in a bid to resolve the problematic area.
Robertson pointed to two recent games he hasn't started—one of which he surely wouldn't have anyway—as evidence that he has been somewhat managed due to the ankle issue.
Worse yet, he reveals that if it's not sorted, it's the type of recurring injury which could derail his entire campaign—an unthinkable situation for Liverpool to be in, given the importance of both full-backs.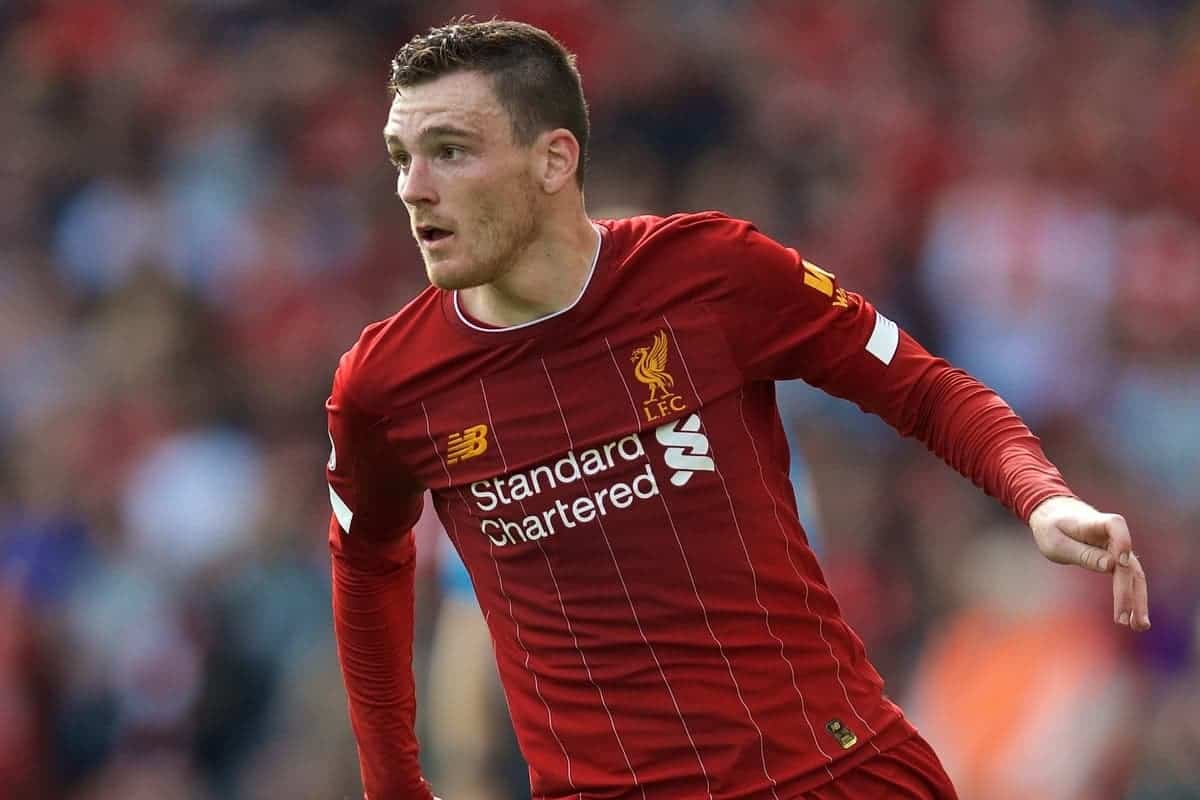 "It's a big disappointment for me to miss out. I don't care what game it is, I want to play and my track record in the last five years has shown that.

"But for the last two and a half weeks, I've not trained at all for Liverpool. I've trained the day before a game, could only play the last 15 minutes against Genk in the Champions League and missed the Arsenal game in the League Cup.

"It's a niggling injury which won't go away unless I give it time. My ankle was already injured when a tackle from Rodri on me late in the game against Manchester City on Sunday opened it up again.

"I was already a doubt for Scotland but unfortunately that made it even worse. I don't want to pick up more injuries and ruin my season because of it. The call has been made and it has been taken out of my hands."
Robertson, captain for the national team, had defended his decision to withdraw as needing to be selfish for the longer-term benefit of the teams he plays for.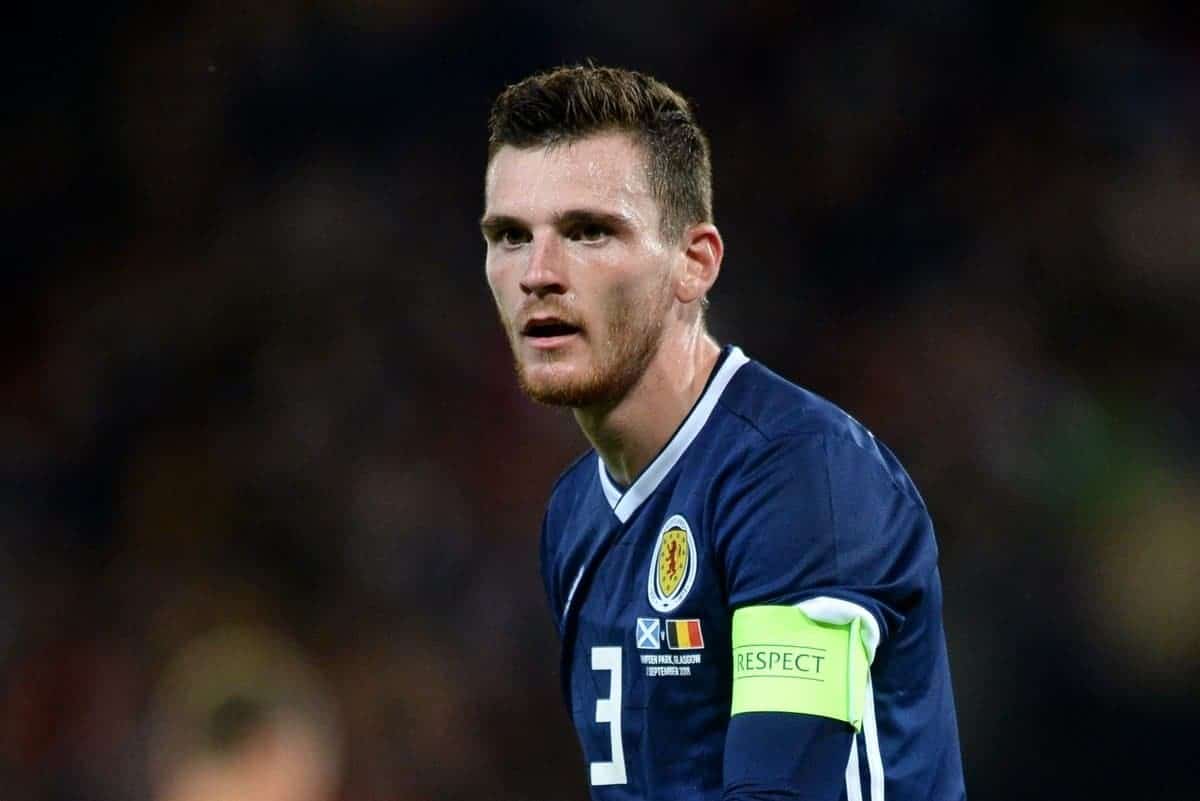 "It hurts as captain to miss out," he added. "I know a lot has been said about these two games being meaningless but we don't believe that.
"The manager knew I was a doubt due to the concerns of my club but I told him I would join up with the lads before the team flies out to Cyprus. I wish the lads all the best for the game but unfortunately I'll be watching from home.
"When I look back at my career so far, I've played games I probably shouldn't have due to injuries and I've maybe been lucky not to make it worse. I am paid to play football and love playing football but if I keep playing, this ankle is going to get worse and I will be no use to anyone sitting on a treatment table.
"I've had to be selfish for the first time in my career and let my body rest. I've had to listen to the people around me when previously I would have told them to beat it."
It's easy, then, to see the sense in Robertson perhaps now getting a couple of weeks off; if he misses the Palace fixture, then between Man City and Napoli there are 17 days for him to rest and recover.
The Brighton match could potentially be another he sits out if needed—but then it's all hands to the pump for a ridiculously demanding run of games, where the Reds will play 10 times in 29 days between December 4 and January 2.