Sadio Mane continues to prove not just a key player for Liverpool, but one of the most decisive forwards in world football.
Aston Villa, like so many teams before them, couldn't keep Sadio Mane at bay at the weekend.
Despite being within less than five minutes of reaching the 90 mark and being the first team to beat Liverpool in league play this season, something happened to prevent Villa making it over the line: the Reds' mentality, the must-win determination to make a late charge, the enviable quality Jurgen Klopp's side possess in the final third.
All of that is encapsulated in Sadio Mane.
One assist, one goal, from zero points to three in the blink of an eye.
Are we seeing another step from the Reds No. 10, toward being one of the best around? Or just more of the same, and an overdue appreciation from outside Anfield that this is the level which Mane has reached?
Becoming the best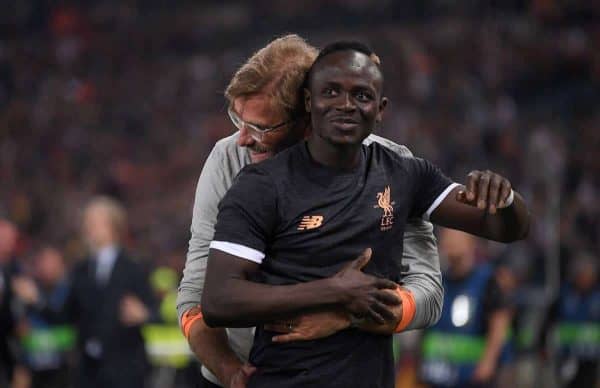 Sadio is, as things stand: the reigning (joint-) Golden Boot winner of the Premier League. A reigning Champions League winner. An Africa Cup of Nations finalist. And, this season, a winner of the European Super Cup. More, much more, could yet follow.
His achievements in this side, and very nearly with Senegal, earned him a nomination for FIFA's The Best player award, and he's in the running for the Ballon d'Or, too.
Cynical, perhaps, but if he had landed the Continental title with his nation this past summer, this particular writer would be making him the favourite for the latter award given the tendency to go with reputation and narrative for multiple trophy winners. Still, Luka Modric only made the World Cup final, not lifted it, so Sadio still has his chance.
The Ballon d'Or takes into account 2019 calendar year successes, of course, but Mane's stock has been rising ever since joining the Reds.
From right-wing speed demon, to inside-forward goal machine and even to central focal point who can create and lead the line simultaneously, Mane has gone from strength to strength under Klopp.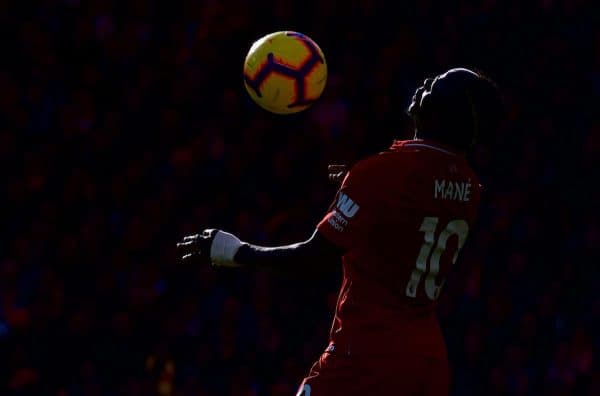 Mane is also a player who, it has been said before, doesn't quite acknowledge how good he is himself; needs the burst of self-confidence which comes with goals to keep playing to his maximum level.
Does he truly believe he's among the best? Seemingly not…not yet, at least.
"[Messi and Ronaldo] are monsters. I think that I am still far away from them. As I have said, I am going to do everything I can to come a little closer to them."
There's nothing wrong with the search for self-improvement, and it's good news for the Reds that he feels there's more to come.
The triumvirate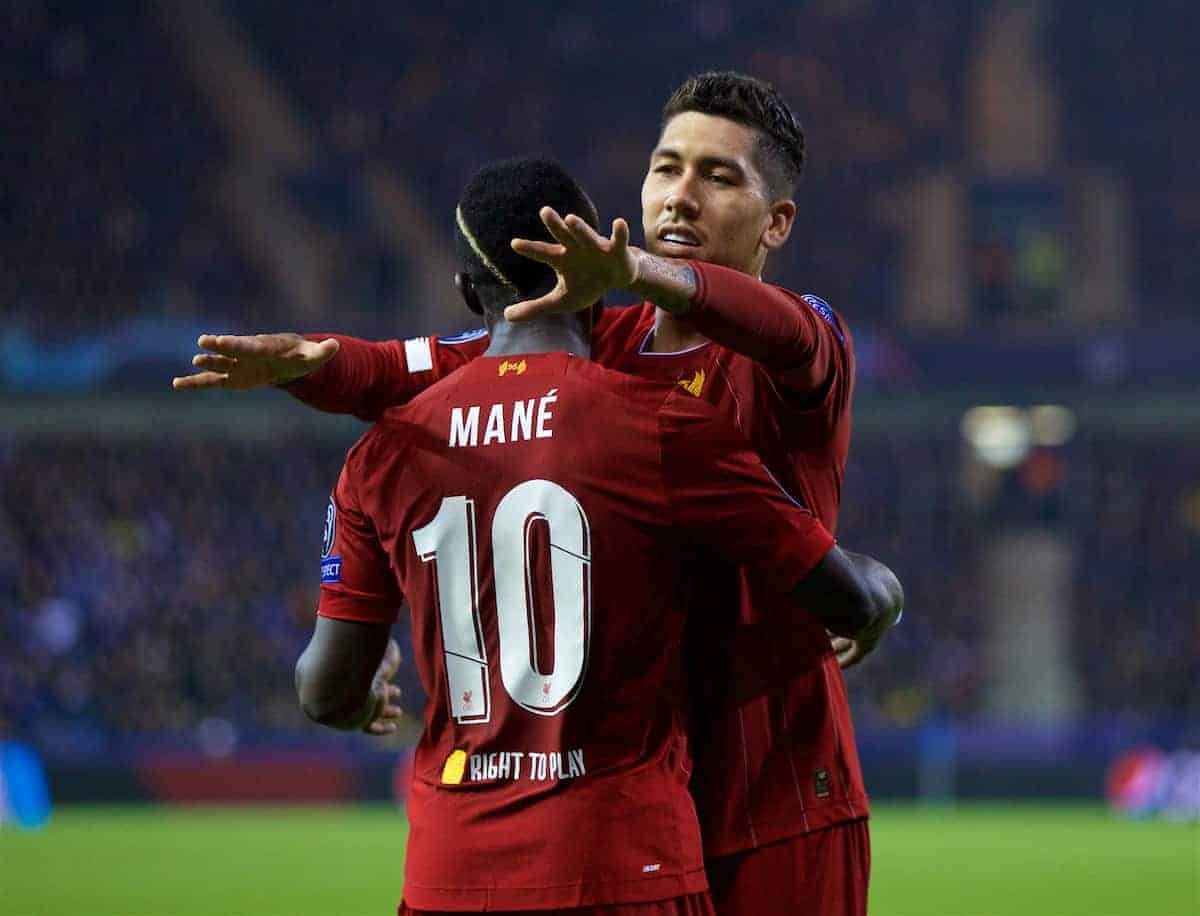 With ten goals to his name this term, he's the Reds' top goalscorer so far, which takes some doing.
He also has two assists, meaning one goal contribution every 96 minutes. He is, literally, worth a goal a game (including stoppage time) to the Reds at this stage.
Liverpool are often referred to in terms of their front three, and while the collective is vital, the individual components are what make it so feared, so fantastic.
Optimal football would, of course, see them always combining, always in form, always on the scoresheet—but the game doesn't work that way.
Sometimes, one of them dips slightly, in form or fitness, or just with bottom-line output.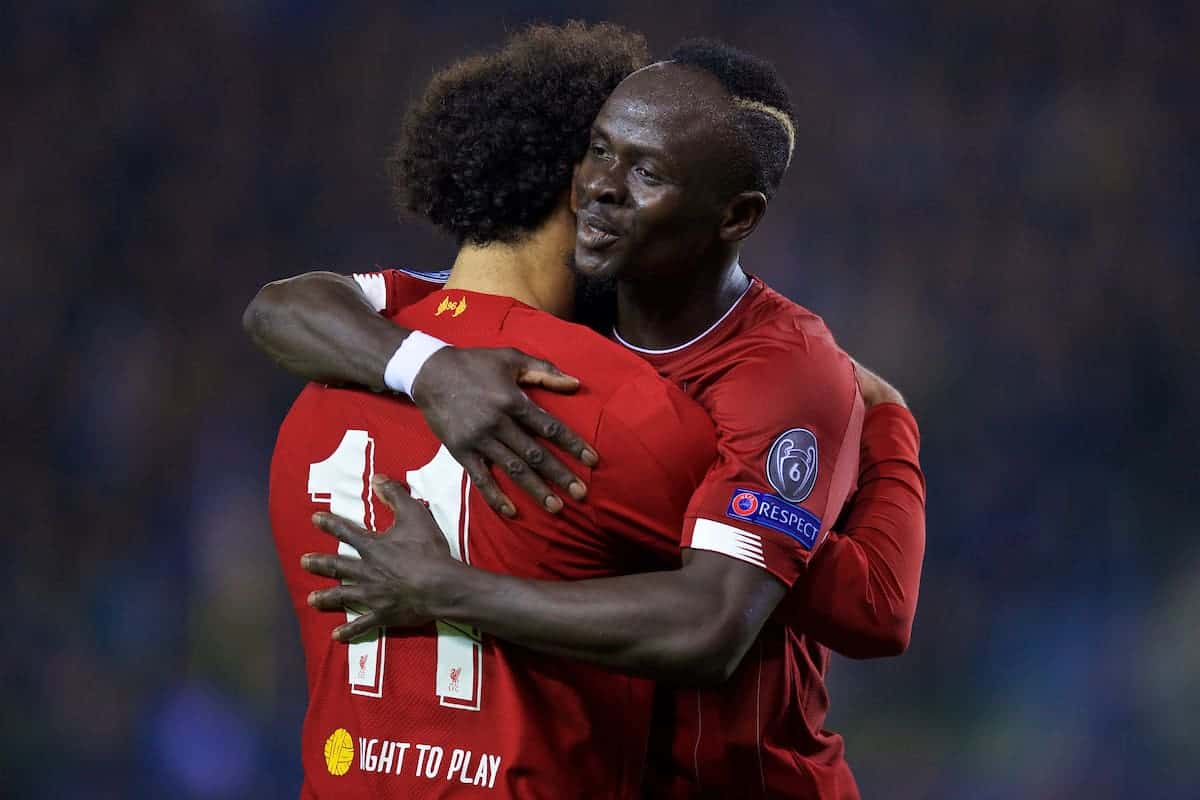 Right at the start of the season, Roberto Firmino was otherworldly. Right now, Mo Salah is having a downturn. Mane has been pretty impressive in his consistency throughout, but at other times, both his partners in crime will hit the heights they are capable of this season.
Through his three-and-a-bit years at Anfield, Mane has had incredible highs, but also spells where he lacks confidence and, in turn, form. It hasn't yet happened this year and one of his areas to improve is to negate, or at least minimise the lengths of, those runs.
Even so, and despite it being naturally subjective, being our fourth-best rated player over the entire campaign, two seasons in a row, shows Mane's overall consistency remains very good indeed.
Each of Salah, Firmino and Mane are, in part, able to shine because of each other. Mane being in outrageously good form should only be good for them, too, as well as for the Reds.
Range of motion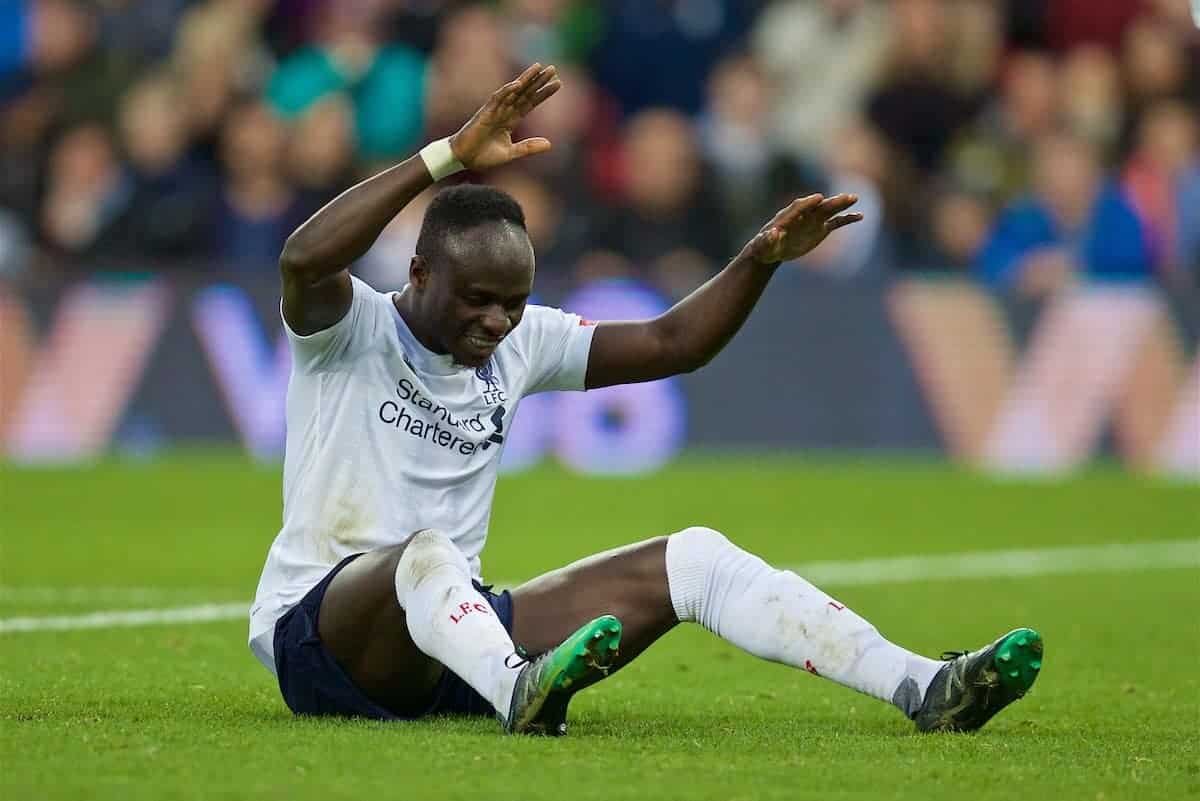 Let's be honest: for 80-odd minutes at Villa Park, this wasn't anywhere near Mane's best performance for Liverpool. Not even close. Yet he was still able to be the match-winner, still able to make the big difference, twice, at the key moments.
The best thing about opponents trying to stop Mane, from a Liverpool perspective, is that he can do so much, in so many ways.
Both feet, inside and out, great pace, great strength: one defender finds it difficult to prevent every one of those attributes, and if two combine to do so, it naturally leaves space elsewhere for one of the others.
Take the Villa game: he's our left-sided forward to start off, basically looking to cut inside on his right foot to shoot.
Yet his assist came from the right channel and was a cross with his left foot, and his goal was off a set play which he headed in.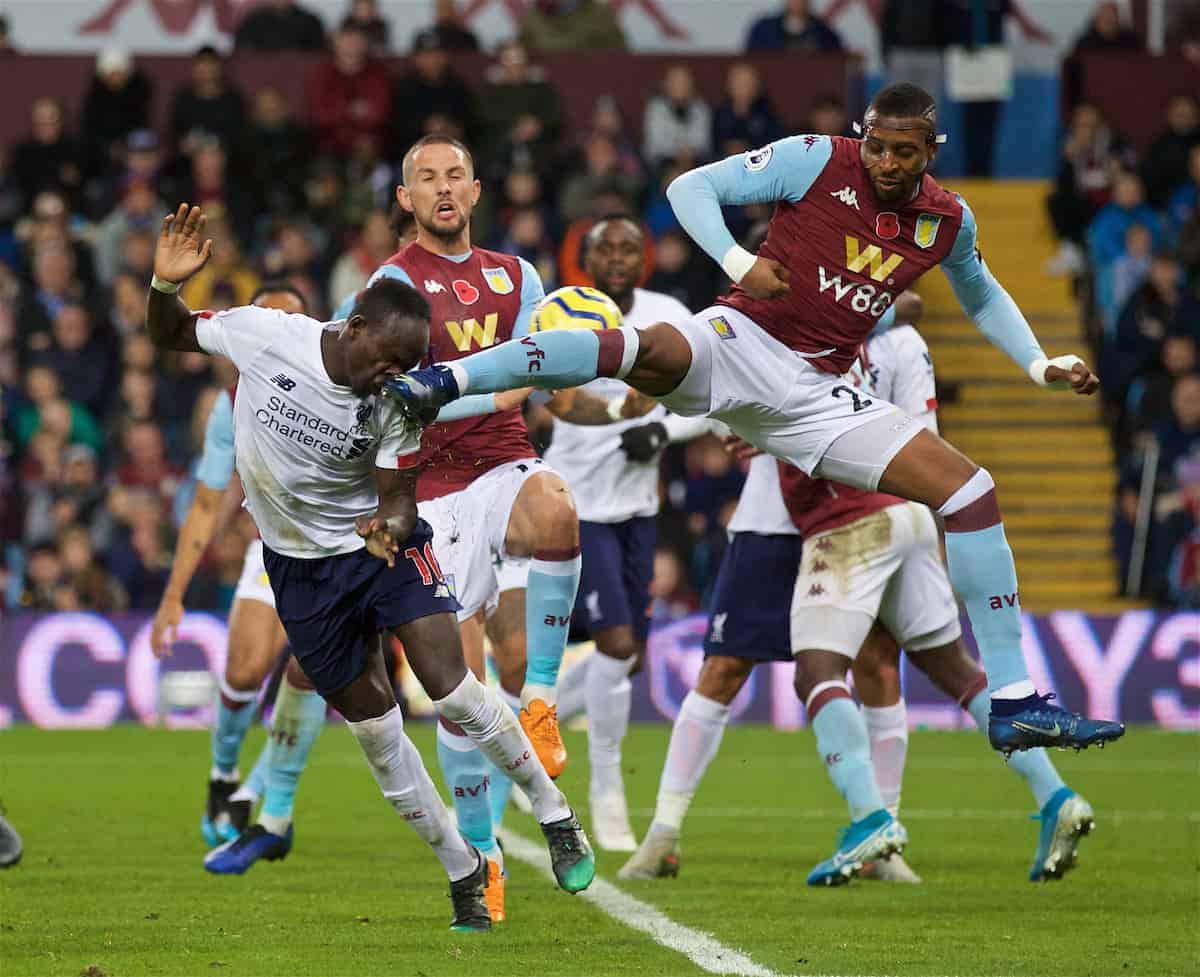 He has everything a modern forward could want in terms of technique, and so much of the mentality required to reach the top, too.
If he's ever immortalised in a statue, it should be with Mane heading the ball in, given how many teams have fallen prey to his lesser-anticipated talent.
Elsewhere he loves a close-range finish after following in a shot or cross, his most spectacular goals are often those cut-in-and-drive-it top corner efforts, and when one-on-one his composure is usually admirable.
Add in to that his combative nature, his bravery and his willingness for self-sacrifice when the team needs tactical changes, and Mane is utterly indispensable.
Either flank, either channel, long or short game, build-up or direct…Mane can, and will, get you.
City, and being the greatest team on the planet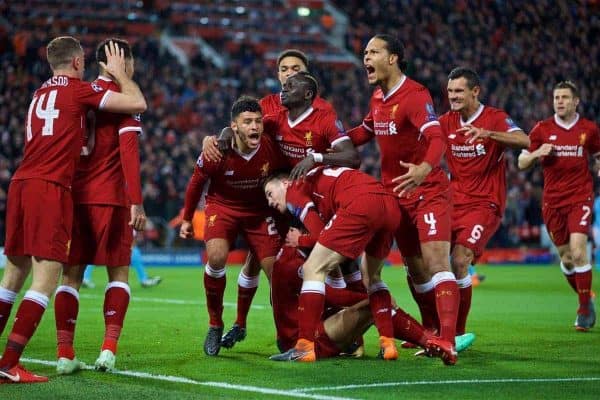 Coming up are two big challenges in the final two months of the year which could seal the deal, or could start him (and Virgil van Dijk, Firmino, Salah and the rest of his team-mates) on a hugely positive note for 2020.
In November, there's the game against Man City in the Premier League. It's not a title-deciding game by any stretch, but it might well be 'title challenge-defining', if we can make that a phrase.
A big performance, goal, or whatever it is which propels Liverpool to victory could make a massive difference in his standing on home soil, how he's viewed by the media who are already, gradually, noting him as one of the biggest components of the side.
Longer-term, if the Reds do win the league, he's sure to play an enormous part in doing so and may even be top scorer again, if his consistency keeps up.
And, in December, the Club World Cup: not the biggest trophy for everyone, but still a statement title which literally suggests being the best on the planet.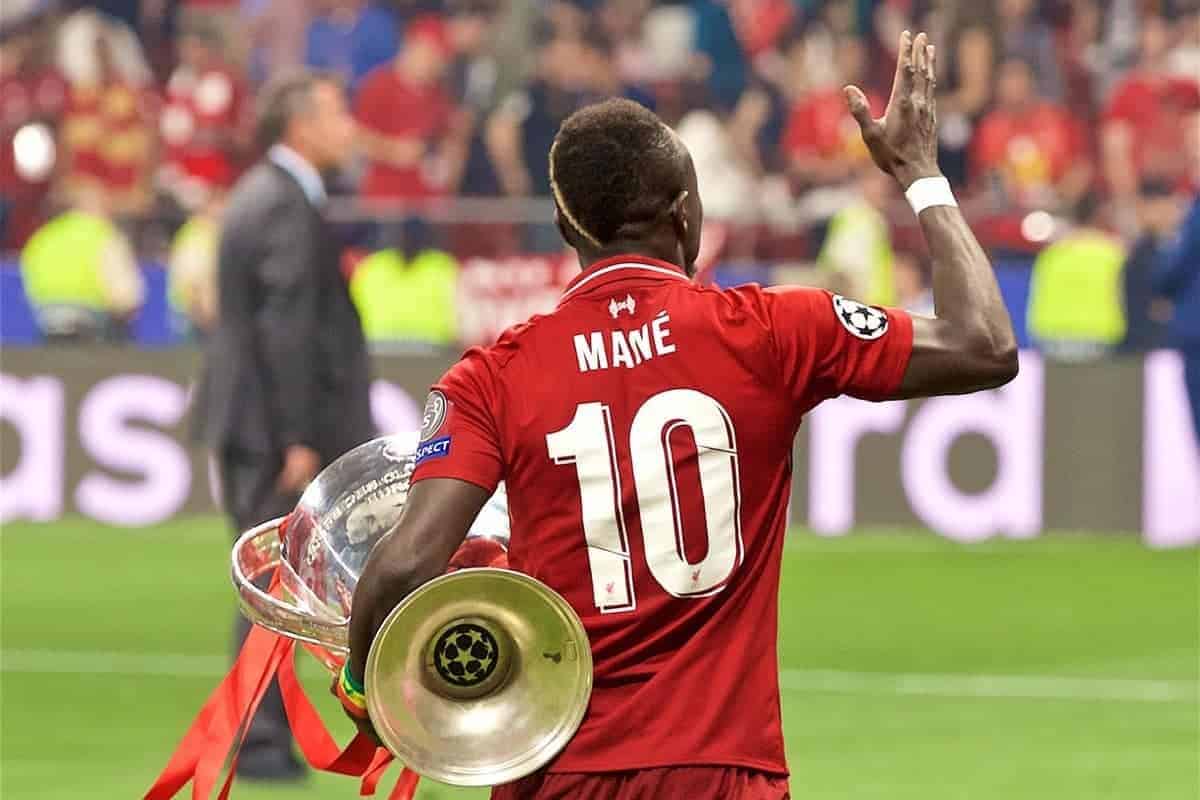 Aged 27, he's at his peak around now. Experienced, but still athletic; incredibly good, but still learning from the best. Mane is one of the most decisive and influential performers in the game right now, making key contributions in the biggest of matches.
Keep doing it to the extent that Liverpool add more silverware and there's every chance he'll be officially recognised as the first African since George Weah, in 1995, to be the best in the world.
That would, in Mane's own words, be the realisation of a career-long dream.
But along the way he'll be achieving something even more important: making the very most of that career with his hard work, his ability and his desire, and putting the team he is giving everything to right back to the top of the game as well.