A key forward for Liverpool even before the season just gone, Sadio Mane took a step forward to become a genuinely elite performer in 2018/19.
Handed the No. 10 shirt in pre-season, this was a big campaign for Mane.
Was he to go on and establish himself as one of the several very good forwards in the Premier League, or to do something more? Prove himself better?
It has, pleasingly, been a case of the latter—particularly in the calendar year of 2019.
There was a reasonable train of thought that, after the Reds opted against signing Nabil Fekir last summer, Mane would operate not just in the 10 shirt, but the 10 role too.
Instead he has been everywhere but that position and has thrived in each, a massive factor in Liverpool's Premier League title challenge and a critical part of the run to the Champions League final.
Just as with the rest of the squad, the tears of Kyiv became smiles in Madrid—and there are few players who play with a bigger smile than Sadio Mane.
Sadio Mane, 2018/19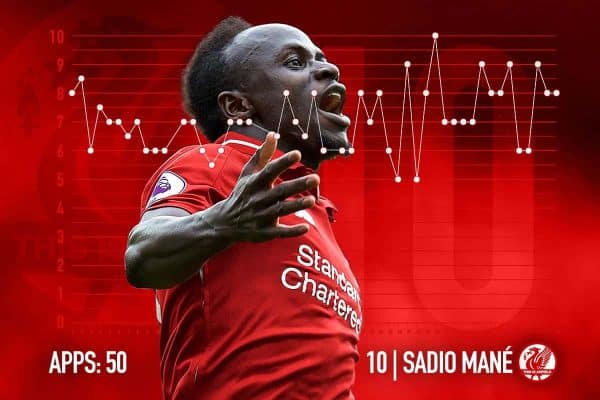 Started: 49 (All competitions)
On as a substitute: 1
Unused sub: 1
Goals: 26
Assists: 2
Our Overall Season Rating: 9.5
Average TIA Player Rating: 7.08 (Rank = 4th)
Last year's average TIA Player Rating: 7.02 (joint-4th)
Season of Surprises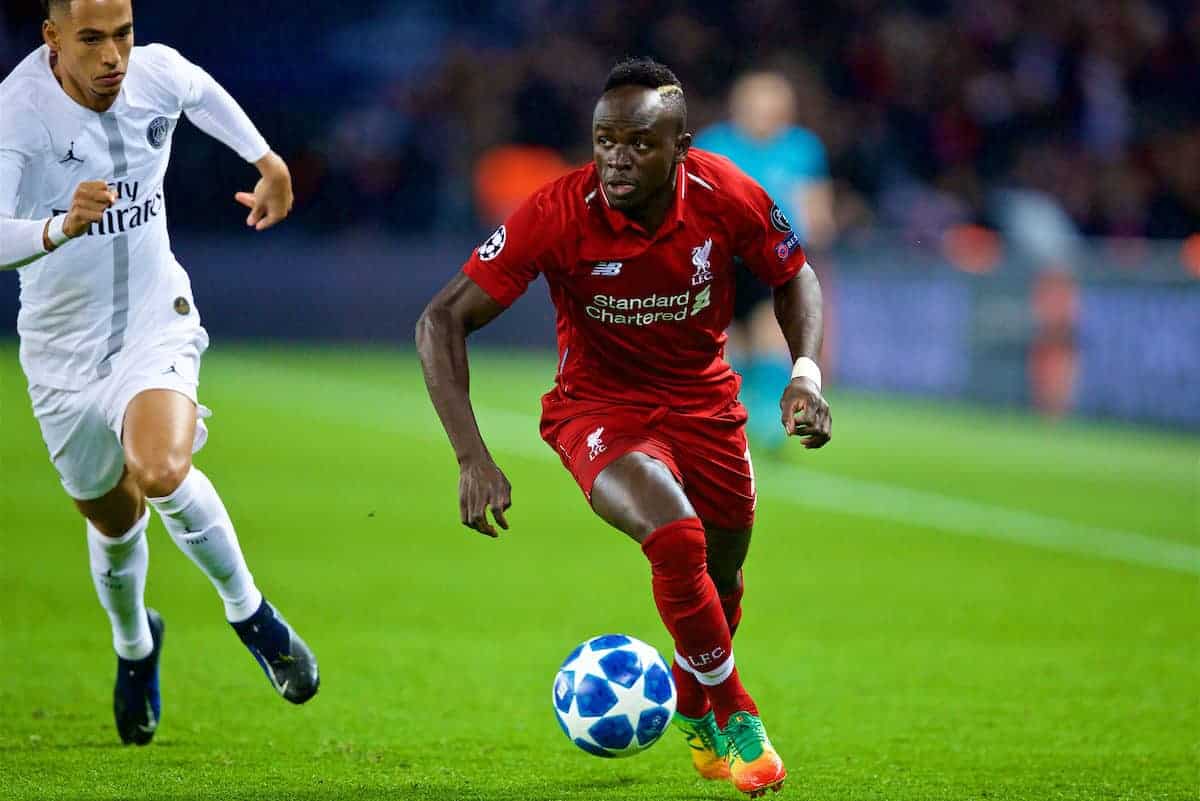 What has Mane been up until now for the Reds? He signed from Southampton and starred in a right-wing role, then switched to the left-sided forward for his second season.
The common denominator in both, other than gradually progressing in goalscoring ability, was that he had significant downturns in form, around the middle third of the campaign.
This season it was different: Mane wasn't firing on all cylinders right from kickoff back in August, but he did still make good contributions.
Early on, in fact, he was utterly crucial: match-securing goals against Crystal Palace and Leicester gave the Reds big points at a time when there were question marks over the attacking line not hitting the heights of 2017/18.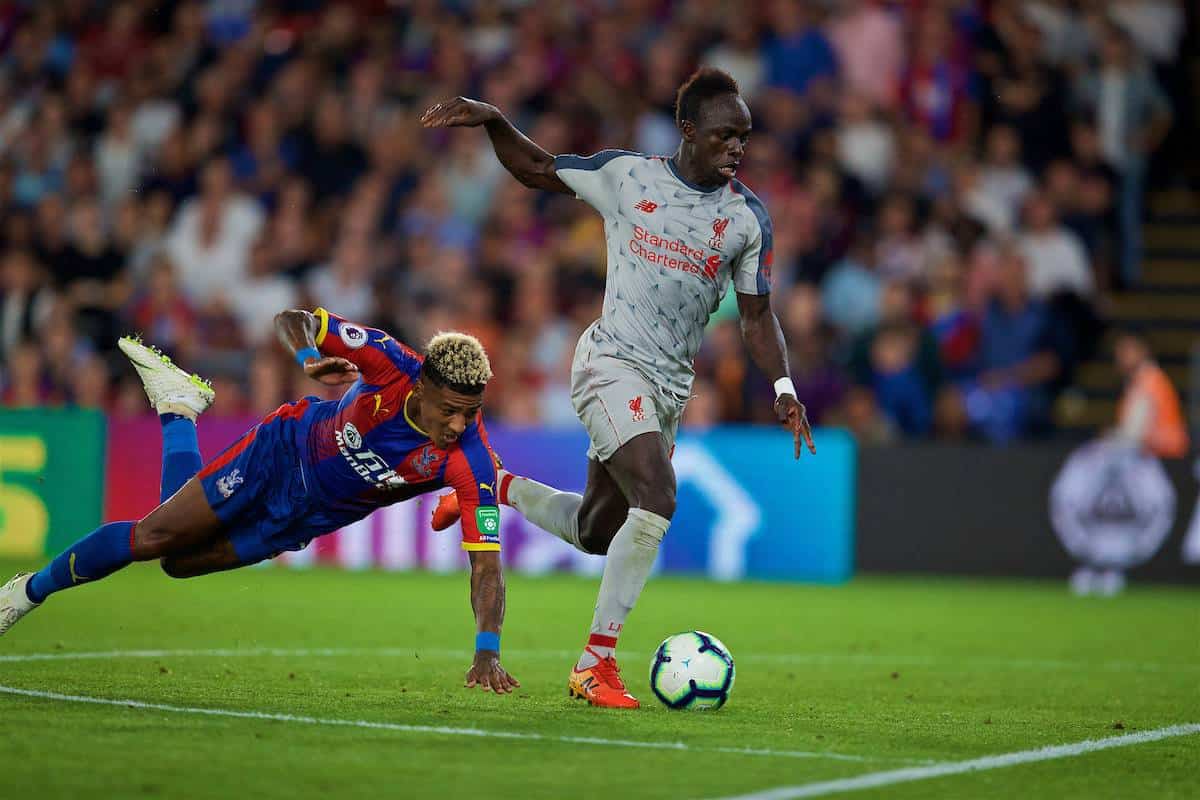 A change in formation to 4-2-3-1 meant Mane was much more involved in buildup play rather than as a penalty box presence, too, and that wavering of form was very much more during the first third of the season this time, rather than the middle.
And yet throughout the campaign he has produced surprise after surprise: some to those inside the Liverpool support, and more often to those outside.
His volume of headed goals is quite amazing, from a player who neither plays as the main focal point of attack nor is built in the traditional burly, aerially blessed centre-forward body type.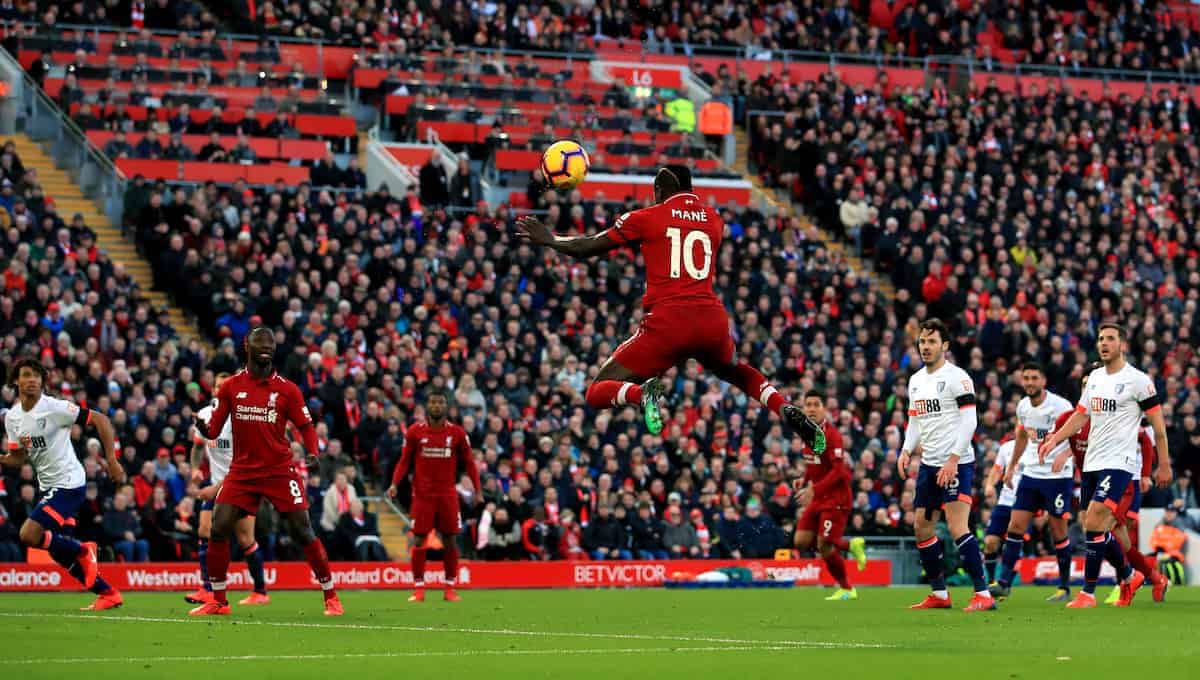 Instead it's movement, timing and clearly a lot of practice which saw him, just at the back end of the campaign alone, net headers against Chelsea, Huddersfield, Wolves and Bayern Munich.
Headers and other strikes alike similarly saw him make a big surge for the Golden Boot; week after week, headlines were for over who would win that race between Mo Salah, Pierre-Emerick Aubameyang and Sergio Aguero.
Yet on the final day of the season, it was Mane, not the Man City man, who shared the award with the other two.
Elevation to Elite Status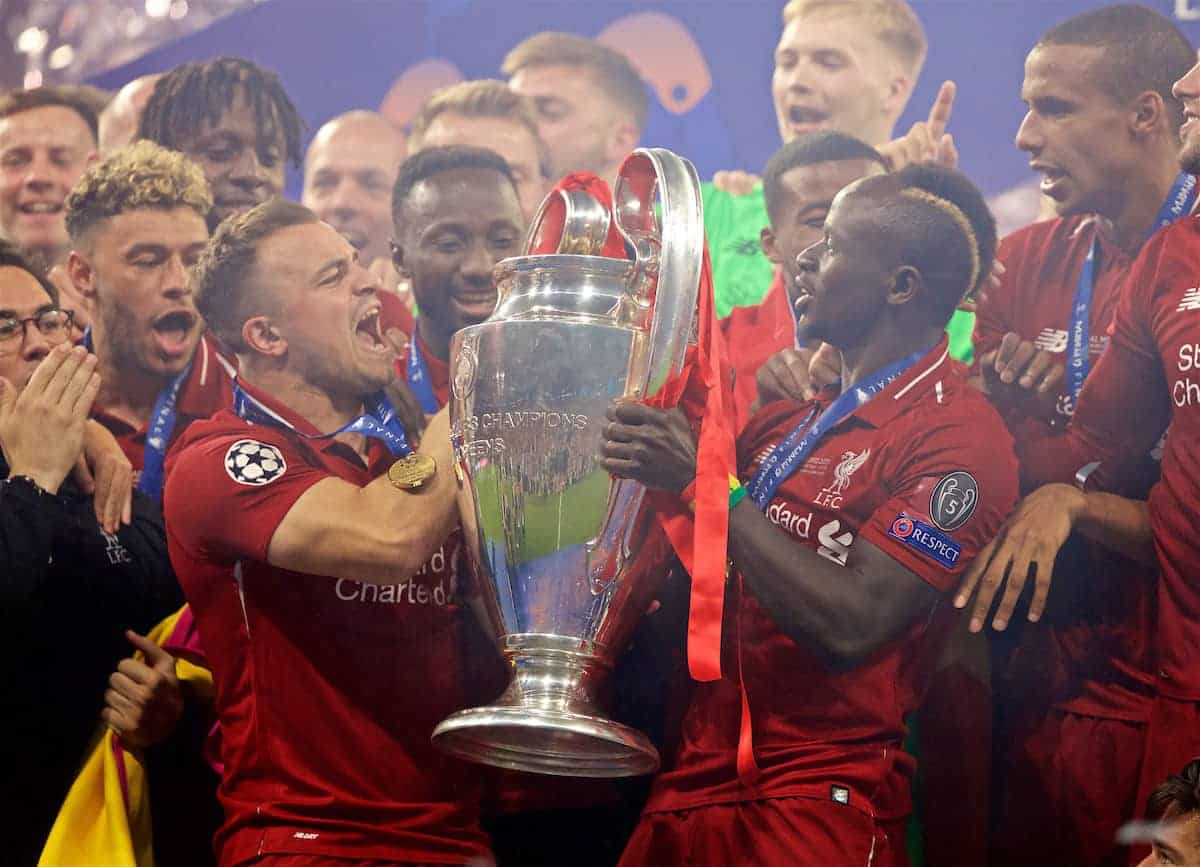 The importance of Liverpool's front three cannot be understated, but Mane's contribution this season rivalled even Salah's.
In the end, the Egyptian might have scored more goals overall, but Mane produced so many vital interventions, such consistency to his game and so many big-game moments that it's hard to look past the No. 10 as the pick of the trio this year.
Outside of Anfield, it was Mane picked in the PFA Team of the Year and the Champions League squad of the season, while he was also nominated for the PFA Player of the Year, eventually won by Virgil van Dijk.
There's simply no question that Mane has been one of Europe's best attackers this season.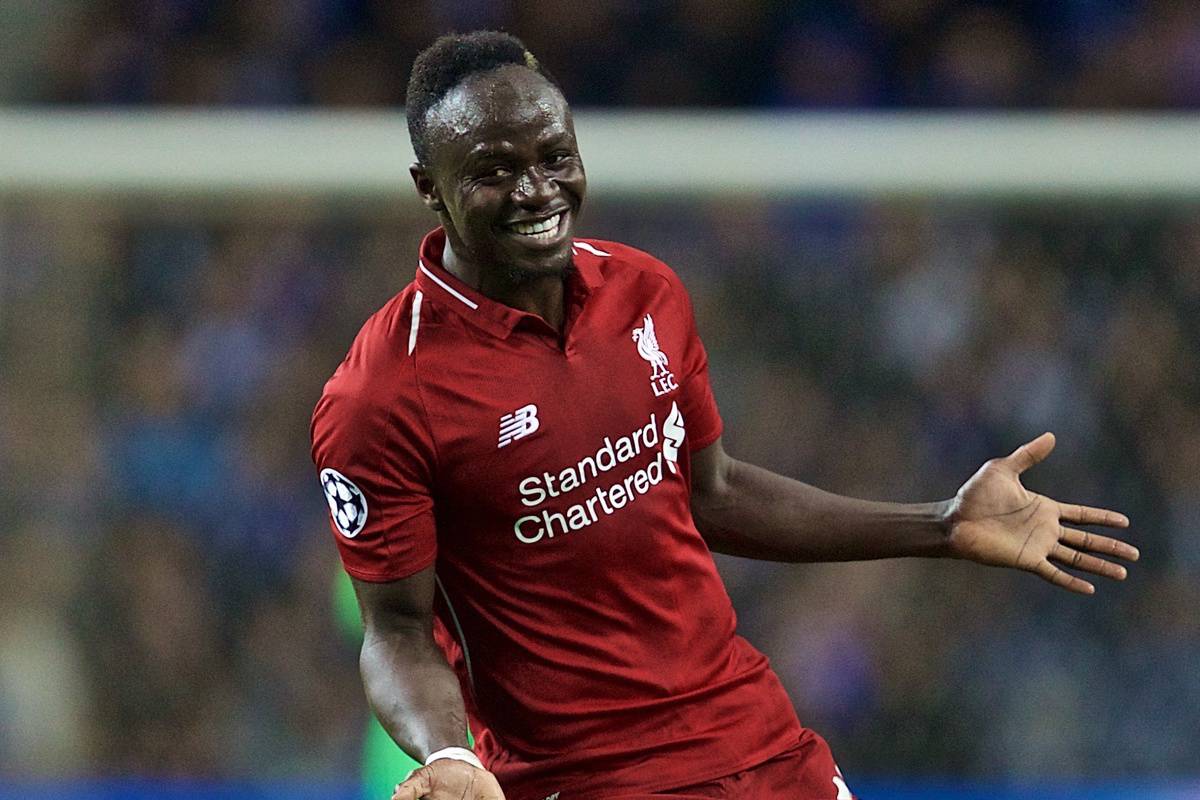 His haul of 26 goals for the Reds, in all competitions, is double his debut season's tally at Anfield and the best total of his professional career thus far.
And all this while not having a single, unchanging role in the team: he played left wing, right wing and centre-forward, while also often being the man to drop into a four-man midfield with Jurgen Klopp's in-game tactical changes.
His goals ranged from the sublime—that take, turn and finish at the Allianz past Manuel Neuer—to the clinical—Burnley after Lallana's tackle, a chest-and-volley against Man United—to the nearly unbelievable, such as his backheel against Watford.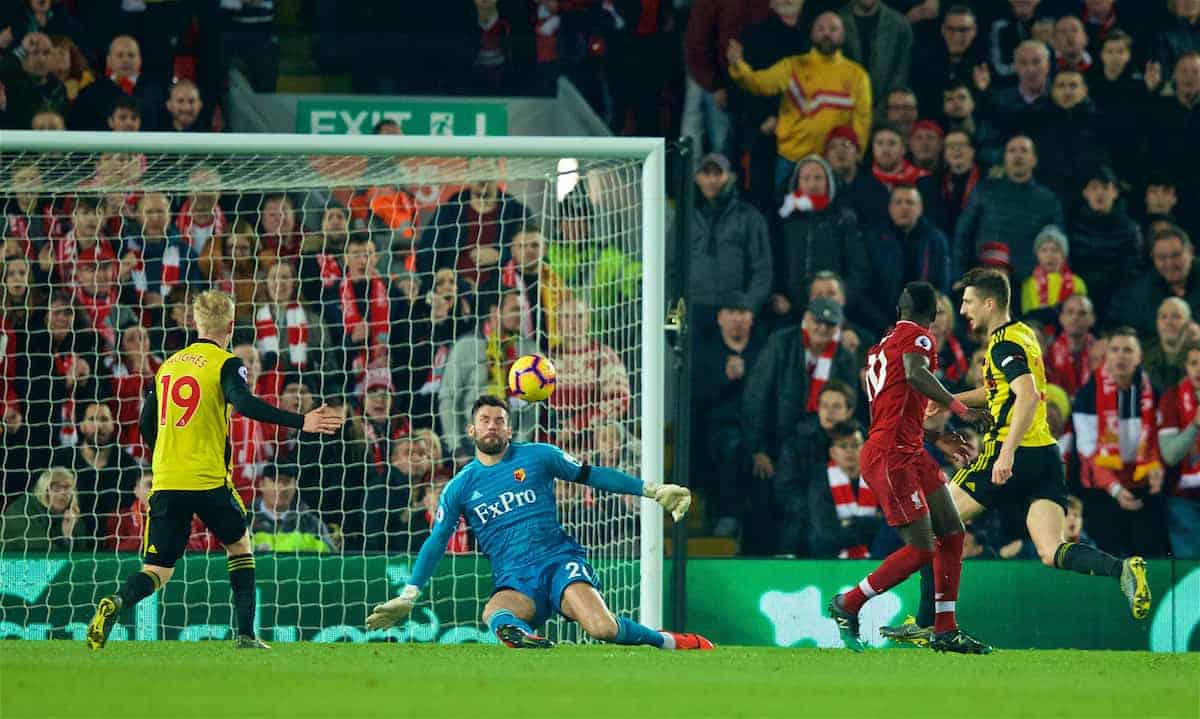 He had his ups and downs, of course, sometimes in the same game.
He was horrid with parts of his performance against Palace, yet scored the crucial winner in a 4-3.
He could have wrapped the win up against Napoli five times over, yet still played a huge role in the Reds even progressing past the group stage.
And as the Champions League went on, Mane was often the forward runner, the biggest danger, the man in form throughout an excellent calendar year.
Looking ahead, Van Dijk has been spoken about as a potential Ballon d'Or winner; with a Champions League trophy to his name and a great run of form making him one of the Premier League's top three players.
Mane also has to be in consideration for that prestigious individual award if he can inspire his national team to success at the Africa Cup of Nations this summer, as captain no less.
The Future Role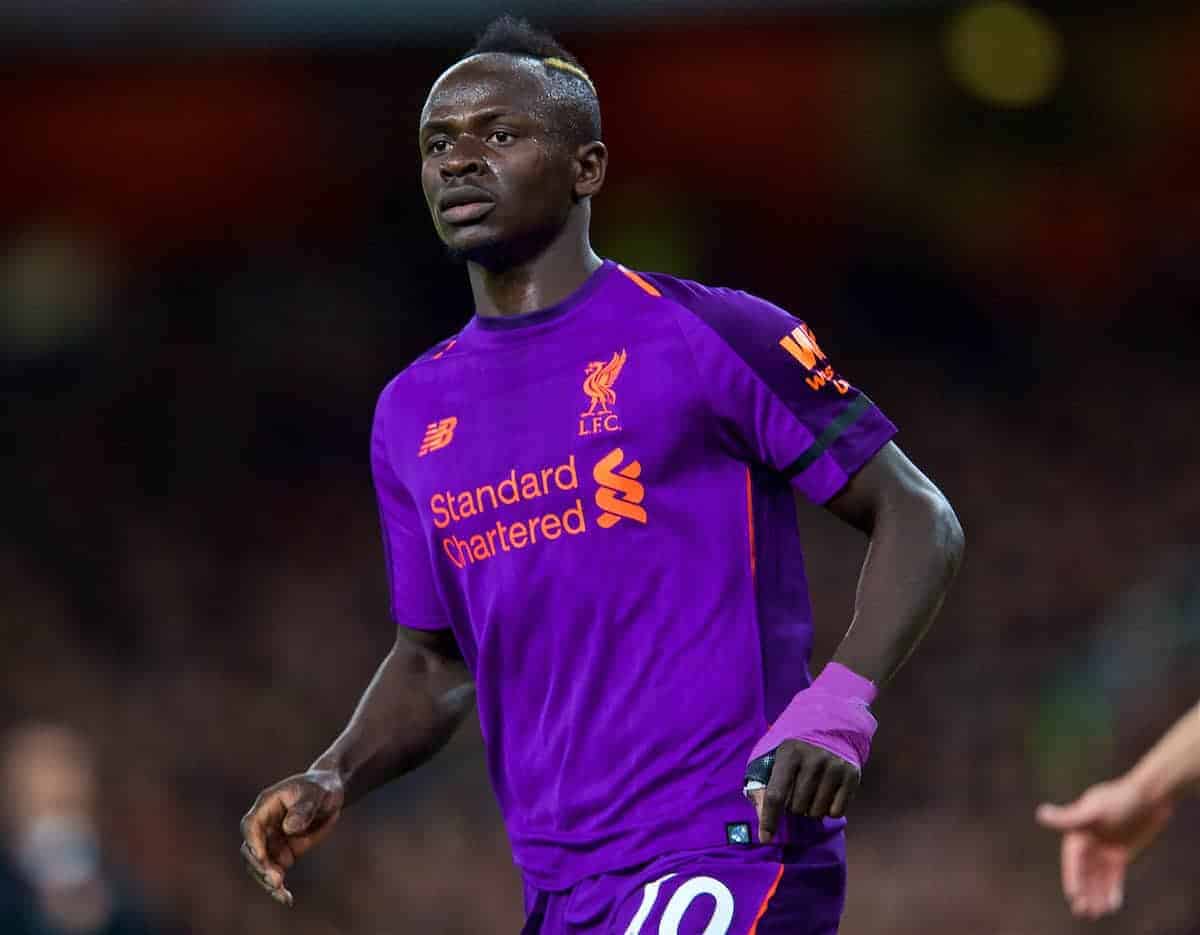 There's no question that Liverpool need a fourth 'starting' forward. But that won't be at the expense of any of the current starters, merely an addition to them, to come in and rotate for whichever player needs a break.
Mane can play right the way across the attacking line, so expect another 45 or so appearances from him even if a big forward comes in—but those extra half-dozen he doesn't have to feature in could save his legs for when it really matters most.
Where can he improve? By ridding himself of those downturns in form.
They are few and far between, and he does still have the capacity to score even when not playing well.
But beyond that, it will be more, much more, of the same that we want to see from Sadio Mane in 2019/20.
---
Best moment: Match-winning brace at Bayern, the moment when many believed the Reds could go all the way in Europe. Oh, and breaking ankles when one-on-one against Neymar.
Worst moment: There weren't many, but his profligacy against Napoli could have been costly and he was as poor as everyone else at Red Star.
Role next season: Guaranteed starter across multiple forward roles.