The media praised Liverpool's character and admired how the Reds came up with another decisive late goal to earn a crucial 2-1 win at Crystal Palace.
Yet again Jurgen Klopp's mentality monsters found a way to victory to dig out another priceless three points at Selhurst Park.
Roberto Firmino ended his drought to make himself the match-winning hero with five minutes left, three minutes after Wilfried Zaha looked to have earned the hosts a point.
This was a horrible fixture to restart after the international break, and to come through it with victory despite a below-par display is a testament to the incredible character in this team.
Here's what the media thought of the crucial win.
The Reds' incredible character was lauded and attributed as the driving force behind the early title charge…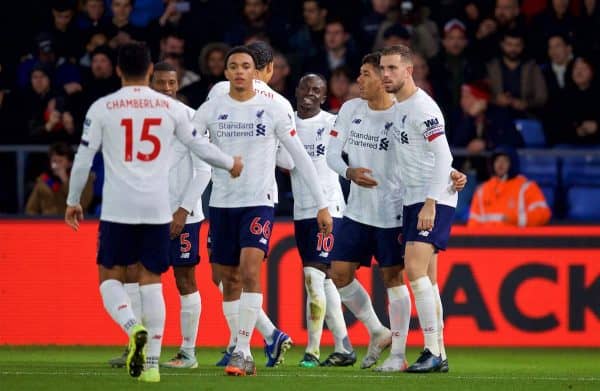 The Guardian's Sachin Nakrani wrote how Liverpool's "sheer bloody-mindedness" was the reason the Reds got over the line:
But it was undeniable in their sheer bloody-mindedness and refusal to give up on victory.
"The never-say-die spirit" instilled by Klopp shone through once again, wrote TIA's Henry Jackson:
The Reds keep rolling on, as the never-say-die spirit Klopp has instilled in his players came through yet again.
ESPN's Liam Wheeler highlighted Liverpool's key strength in being able to find victory even on off-days – a characteristic of title winning sides:
Even when below their best, Klopp's men always seem to find a way to win.

[…]

His side weren't at their best, but Champions always find a way to win and the German will be pleased with his sides response to conceding.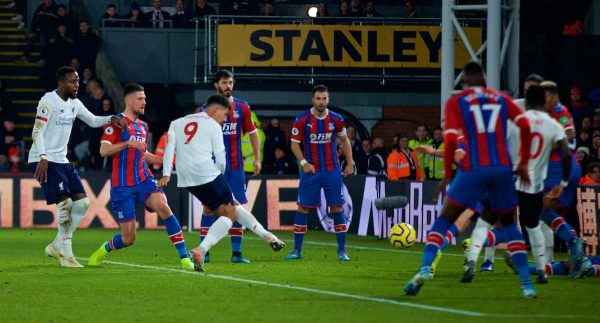 Tony Evans, writing for the Independent, explained how the manner of the victory set the tone for a period which could see the Reds rely on grinding out similar style wins:
Over the next 40 days Liverpool play 11 games. This will be a time for grinding out results, rotating the squad and eking every last bit of energy from the squad.

They did not play well in south London but left with a satisfying win.
The Mail's Daniel Matthews said it is "frightening" for Liverpool's title rivals that the Reds have dropped just two points all season despite not yet hitting top form:
The frightening thing for the rest of the Premier League is just how much more they have left to give.

Again here at Selhurst Park, there were gaping holes in their performance – notably in the display of Trent Alexander-Arnold and in a tenth straight game without a clean sheet Again, though, they left with three points, their superiority atop the table secure for now.
Reporters admired how Liverpool found another late goal and assessed that the Reds love the thrill of leaving it late…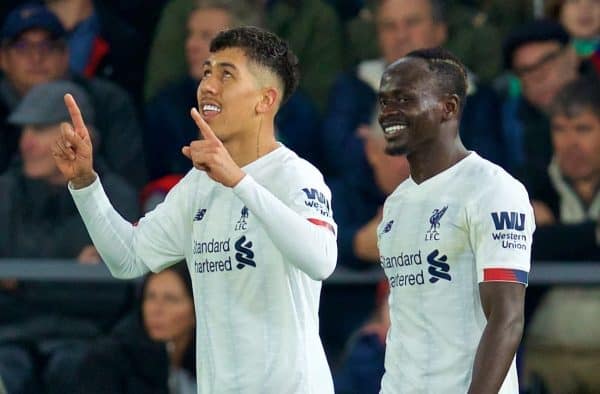 Roberto Firmino's winner had the feeling of a season-defining moment, in the view of TIA's Alex Malone:
He's been less than prolific this season, but as great players do, he popped up with an absolutely essential goal just when it's needed.

It was yet another 'if we win the league by two points, remember the moment' kind of goal.
Somewhat comically, Neil Jones of Goal.com, labelled the Reds "adrenaline junkies" as Klopp's side seem to love the thrill of chasing a late goal:
How many times can this team do this? How many times are they going to walk to the cliff edge, stare at what's below and think, 'nah, not today'?

They're adrenaline junkies, plain and simple, a team forged in the image of its manager. The mundane doesn't appeal, not when you can keep on doing things the hard way, the thrilling way.
The BBC's Alistair Magowan provided a nice stat on just how valuable the late goals have been this season:
Late goals are becoming a trademark of Liverpool's season and the winner should not have come as a surprise given the league leaders have claimed more points with goals after the 85th minute than any other Premier League team this term.
Members of the media singled out the centre-backs as the key performers on the day…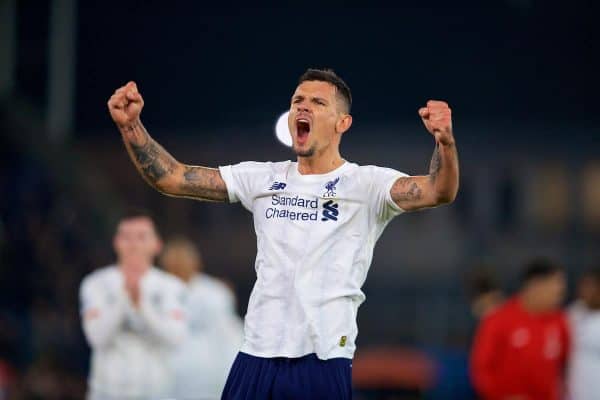 Jackson labelled Virgil van Dijk's performance as "faultless" and explained how the Dutchman was the difference between dropping two points and taking all three:
This was a typically faultless performance from him, whether it be his physicality, quality in possession or leadership.

He won endless aerial duels, holding the back-line together – without him, Liverpool could easily have dropped points.
The Mirror's Mark Jones thought Dejan Lovren had a good afternoon alongside the No.4 and showed why he is deservedly first choice to partner van Dijk:
The Croatian has proved his worth as Virgil van Dijk's first-choice partner in recent weeks, and will take some shifting from the side.
Reporters discussed how the game has left Klopp with some food for thought on several fronts…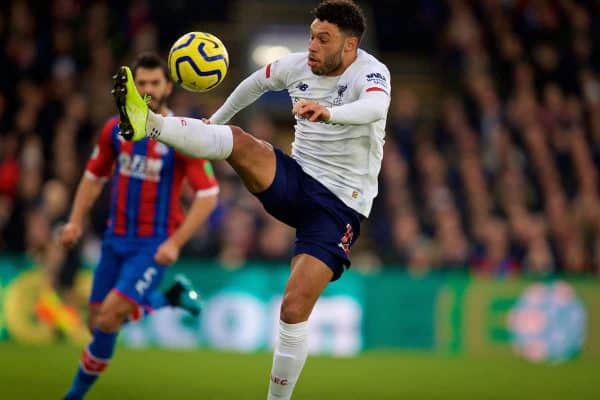 First off, the Liverpool Echo's Paul Gorst thought Alex Oxlade-Chamberlain was ineffective in attack and believes that the front three "experiment" with the No.15 should end here:
The Reds lacked some imagination and thrust in those areas with Oxlade-Chamberlain's skillset better suited to bombing on from a central role.

[…]

It is perhaps an experiment that will be consigned to the dustbin going forward.
Finding a better balance in attack when forced to go without one of the traditional front three is something for Klopp to consider, in Malone's view:
Whenever any one of the fabled front three are missing, there's a noticeable drop off in the fluidity of the whole team from an attacking perspective.

Both Ox and Origi, for all their talents, don't fit seamlessly into the well-oiled front three machine. It's not a criticism of them individually, it's just a reality that replacing any of the world's best forward trio is no easy task.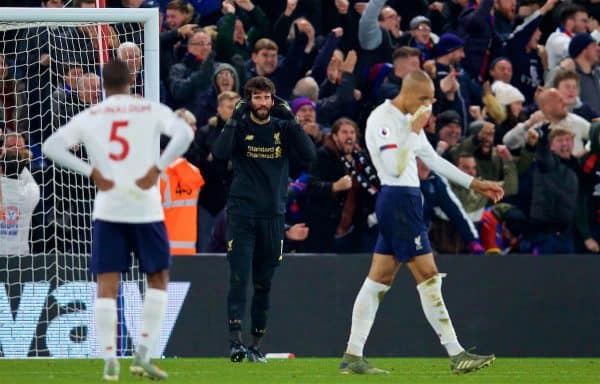 And Malone also explained that Klopp will have to find the way to tighten the Reds up defensively before it proves costly:
What seemed a bit of an anomaly is now becoming a genuine Achille's heel. That's the sixth game in a row we have conceded, and it's now only two clean sheets in 13 league games.

It hasn't bitten us yet, but it has to be remedied before it does.
Finally, Mark Jones discussed Fabinho's impending suspension, noting how it may be "a blessing in disguise" as it will afford the Brazilian a rest and Klopp a chance to experiment:
Fabinho's second half booking was his fifth of the season, and that might be a blessing in disguise for Liverpool.

After Klopp rested the Brazilian for the win at Villa in order to protect him for the Manchester City game, his most important midfielder will sit out Brighton at home next week through suspension. You'd think the Reds would win that, giving Klopp a chance to experiment.