The Champions League has been dwindled down to the last 16, with Europe's top five leagues continuing to assert their dominance.
The Reds sealed their passage to the knockout rounds for the third successive season with a 2-0 win at Salzburg on Tuesday.
Jurgen Klopp's side arrived in Austria with the knowledge that they needed a solitary point, at the very least, to progress.
But thanks to sumptuous goals from Naby Keita and Mohamed Salah, Liverpool returned to Merseyside with all three points in tow – ensuring they finished as Group E winners.
The result relegated Salzburg to the Europa League, while Napoli's 4-0 win over Genk saw the Italians finish one point adrift of the Reds in second place – but Carlo Ancelotti was to be sacked merely hours later.
And Liverpool now await their fate in the draw on Monday, where they have five possible opponents following results from the final round of group games.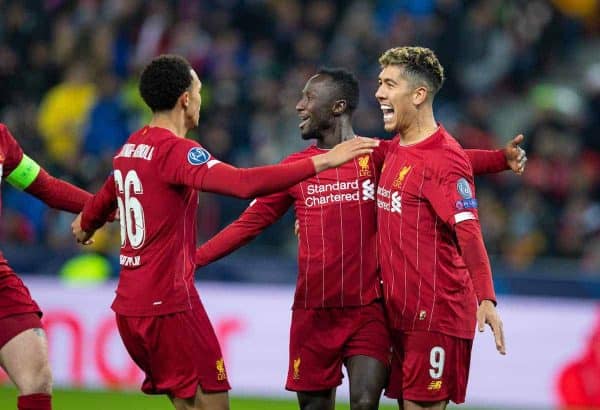 Real Madrid, Borussia Dortmund, Lyon, Atletico Madrid and Atalanta all finished as runners-up in their respective groups, where a date with the reigning European champions is now potentially on the cards.
Real had already been assured of their position behind Paris Saint-Germain prior to their 3-1 win over Simon Mignolet's Club Brugge on Wednesday, who will now play in the Europa League.
After a few early season wobbles, Zinedine Zidane's side currently sit alongside Barcelona at the top of La Liga, with the two teams set to meet on Wednesday.
Similarly, Borussia Dortmund, who weathered a scare from Slavia Prague to finish behind Barcelona in Group F, had a turbulent start to life in 2019/20 with Lucien Favre's job under threat before an upturn in form which has restored their place in Bundesliga's top three.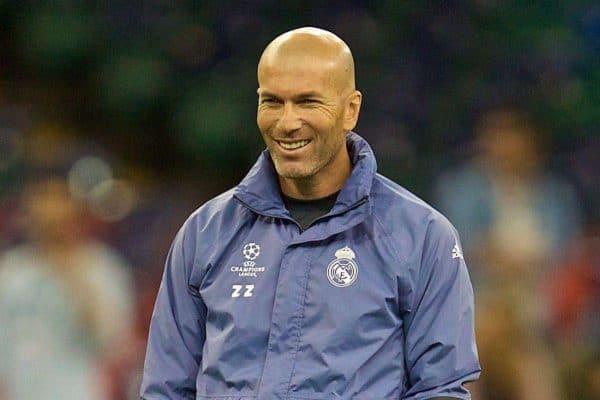 Atletico Madrid's 2-0 win over Lokomotiv Moscow clinched their position in Group D, but Diego Simeone's position at the helm remains uncertain with his side having drifted into seventh in the league – with various outlets claiming a 'divorce is on the horizon'.
Lyon similarly sit in seventh on the domestic front and required the late heroics of Memphis Depay to secure a 2-2 draw with RB Leipzig, a result which eliminated Zenit St Petersburg.
And Atalanta spectacularly sealed their place in the round of 16 with a 3-0 win at Shakhtar Donetsk – finishing behind Man City in Group C.
The feat is made more all the more remarkable as the Italian side are the first in Champions League history to reach the next stage after losing their first three games.
It is the Italian's maiden appearance in the competition, but European action has seen them drift to sixth in Serie A having dropped points in seven of their 15 games to date.

Elsewhere, Group C winners Man City overturned an early deficit to win 4-1 at Dinamo Zagreb, a result which paved the way for Atalanta's progression.
It was the eighth occasion this season that Pep Guardiola's side have conceded the opening goal this season, one fewer than their total throughout the entire 2018/19 season.
Liverpool's fellow finalists in Madrid, meanwhile, fell to a 3-1 defeat at the hands of Bayern Munich on Wednesday, ensuring Tottenham finished behind the Germans in Group B.
Their semi-final counterparts in Ajax, however, will not be in the running to replicate their thrilling run in the knockouts as they drop to the Europa League having lost 1-0 to Valencia – a result which saw the Spaniards take first place in Group H with Chelsea sitting second after overcoming Lille.
With Juventus and RB Leipzig also securing their place in the last 16, it means for the first time in the competition's history, the knockout stages will only comprise of clubs from England, Italy, France, Spain and Germany.
And the draw to decide the next round of fixtures will take place on Monday, December 16 at 11am (GMT), where Liverpool will play at Anfield in the second leg.
---
Champions League Results, Week 6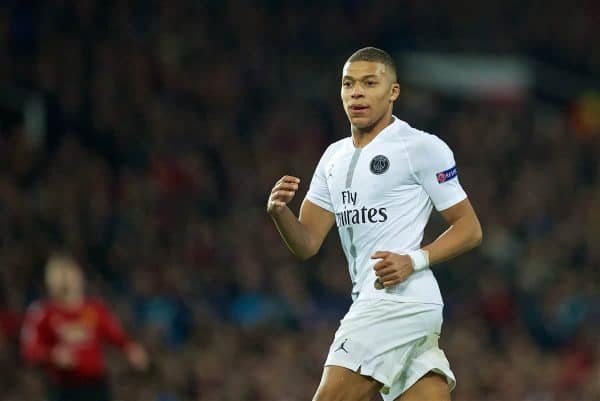 Group A
Club Brugge 1-3 Real Madrid
Paris Saint-Germain 5-0 Galatasaray
Group B
Bayern Munich 3-1 Tottenham
Olympiakos 1-0 Red Star Belgrade
Group C
Dinamo Zagreb 1-4 Man City
Shakhtar Donetsk 0-3 Atalanta
Group D
Atletico Madrid 2-0 Lokomotiv Moscow
Bayer Leverkusen 0-2 Juventus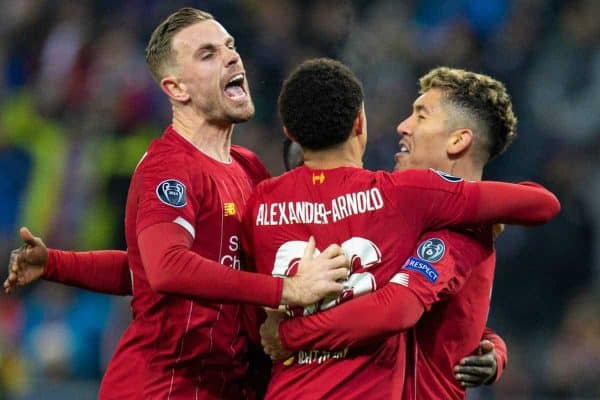 Group E
Napoli 4-0 Genk
Salzburg 0-2 Liverpool
Group F
Inter Milan 1-2 Barcelona
Borussia Dortmund 2-1 Slavia Prague
Group G
Lyon 2-2 RB Leipzig
Benfica 3-0 Zenit Saint Petersburg
Group H
Ajax 0-1 Valencia
Chelsea 2-1 Lille
---