Work on the expansion of the Anfield Road End has continued into 2023, with just months until the redevelopment is due to be completed.
The latest images, taken on Tuesday, January 24, show the rapid progress that continues to be made by contractors on the site.
The expansion, which is in line to cost at least £80 million and add a further 7,000 seats to the stadium's capacity, is still planned to be completed in time for next season.



At the end of last year, plans to remove the existing roof from the Anfield Road End during the World Cup were postponed, and it later emerged that the roof cladding sub-contractor had gone into administration.
However, in terms of cladding, a top sheet and a soffit sheet are already in place, with progress still being made with regard to the roofing and overall structure.

Liverpool always had a backup plan to remove the existing Anfield Road Stand roof immediately following the final home game of the season in May and that is now the plan going forward.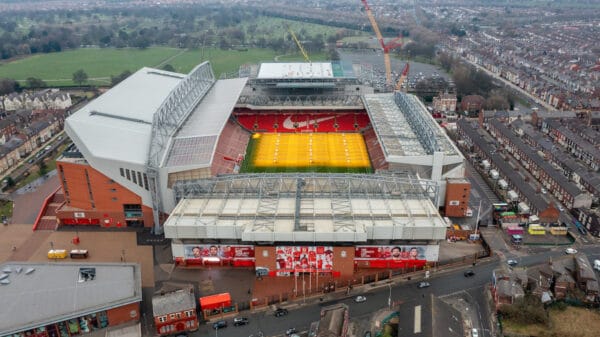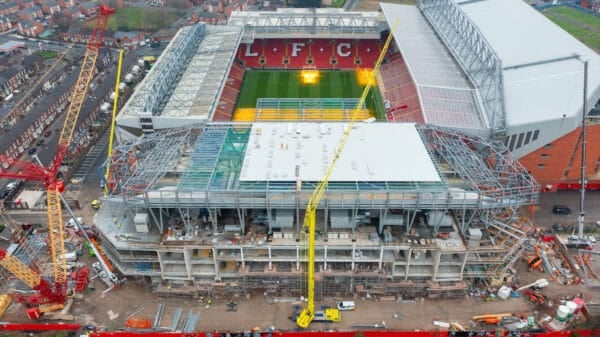 Upon completion, Anfield's capacity will be 61,015, with the Anfield Road stand holding 15,967 spectators.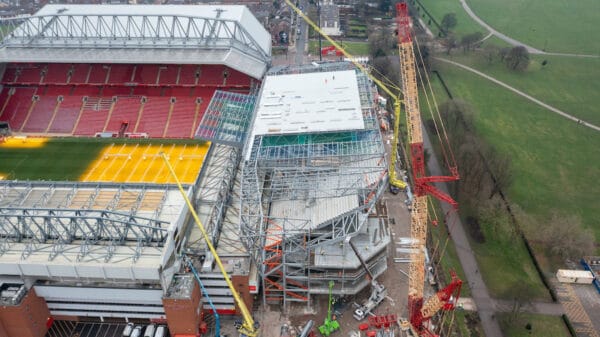 Images from December showed an update to the area around the Shankly Gates.
With the planned completion date for the stand edging ever closer, expect to see plenty more notable progress made on the stand in the coming weeks and months.