The Kop, a sea of colour and expression, a sight that both mesmerises and sends a foreboding message to the opposition and anyone who dare cross Reds. A sight synonymous with Liverpool.
The club's famous Spion Kop has significantly changed and evolved since its origin in 1906, from an all-standing sea of red to the 13,000-capacity stand we have now – and it remains a sight to behold.
Much of that is to do with the incredible banners that adorn the Kop prior to the match, an expression of support but also a message to visitors that this is what you're to be up against.
There have been countless banners and flags adorn the Kop, and these are just some of the best.
Legends of Liverpool
An ode to those who came before, there are countless banners that celebrate the successes of yesteryear and the players and managers who have made this club what it is.
After all, success has many fathers:

Including the legendary Bob Paisley, who won 20 honours in just nine seasons:

And, of course, the great Bill Shankly and Ronnie Moran – two of the original members of Liverpool's legendary boot room:

We can't forget Gerard Houllier:

Shankly, Paisley, Joe Fagan, Kenny Dalglish and Rafael Benitez, Liverpool truly have been blessed in the managerial department:

And with captains too. Steven Gerrard, the best there is, the best there was, the best there ever will be:


Talking about moments immortalised in history, May 25, 2005. Istanbul: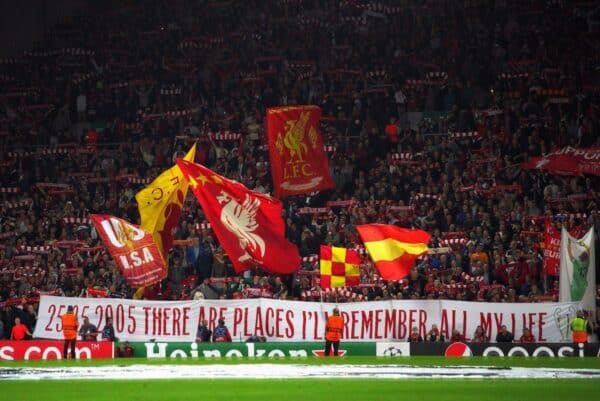 And there can be no overlooking the centrepiece of Anfield's display, the huge banner that celebrates the club's success and the managers who helped achieve it.
It has evolved dramatically since it was first unfurled in 2000:

Into present day
It's not only the past heroes who are celebrated but the current group of players who are carving out their own legend alongside a manager who is doing just the same: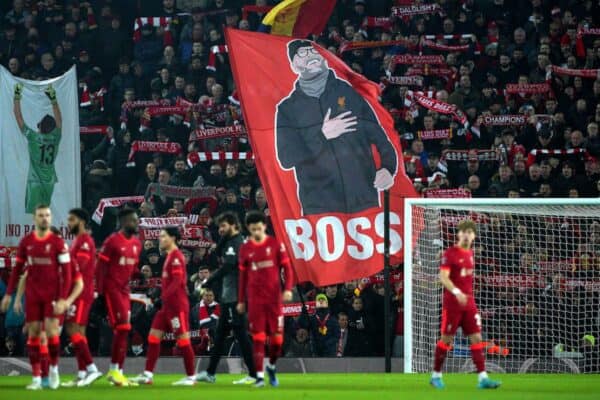 Mohamed Salah, a player rapidly rising up Liverpool's all-time goalscoring charts, has a banner to complement his Kop chant: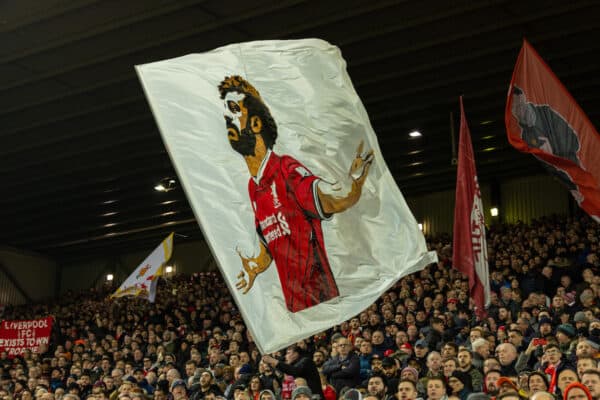 Alisson too is celebrated and a nod must also go to the great Roger Hunt:

The newest addition is for Virgil van Dijk, proudly carrying the European Cup, his first trophy for the club:

Talking about the Champions of Europe: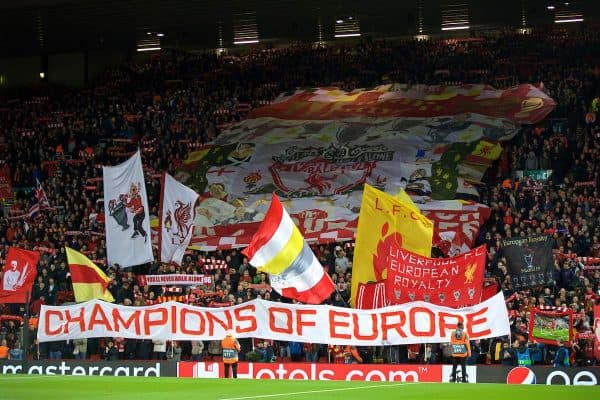 Sending a message
For all the celebration of past and current players and managers, the Kop uses its voice in more ways than one and if there's a message to be sent, Reds won't be shy in delivering it: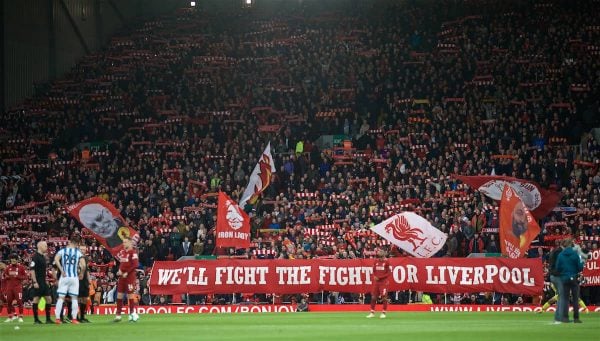 A banner in memory of Anne Williams, the 'Iron Lady', is always proudly waved: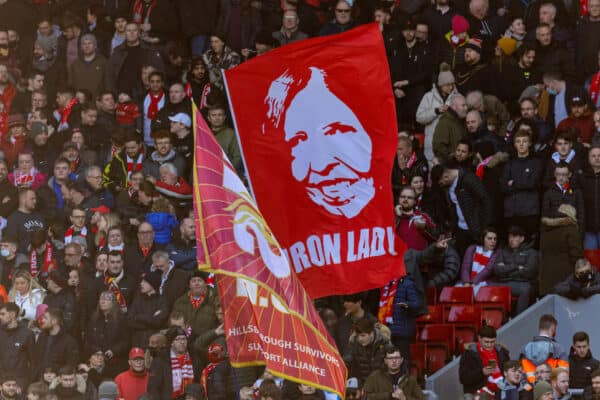 And you will always find one with a message for the times: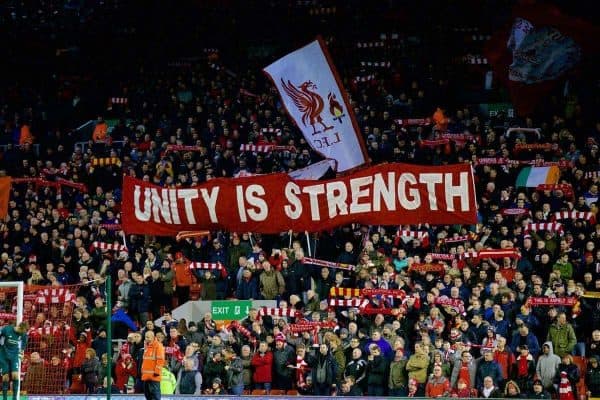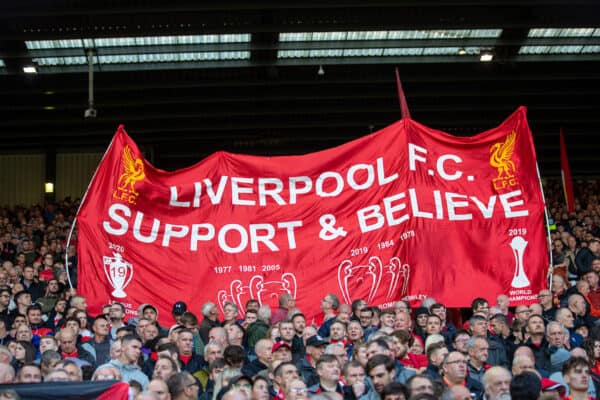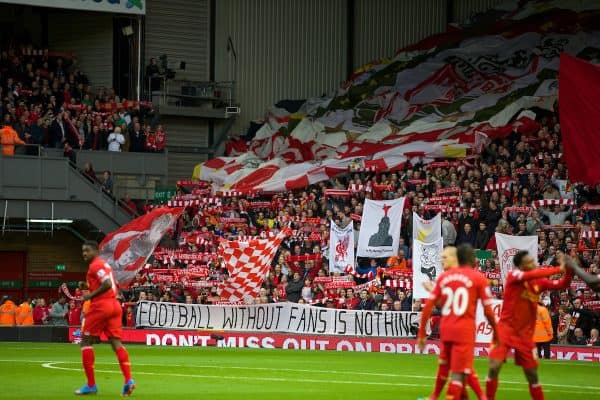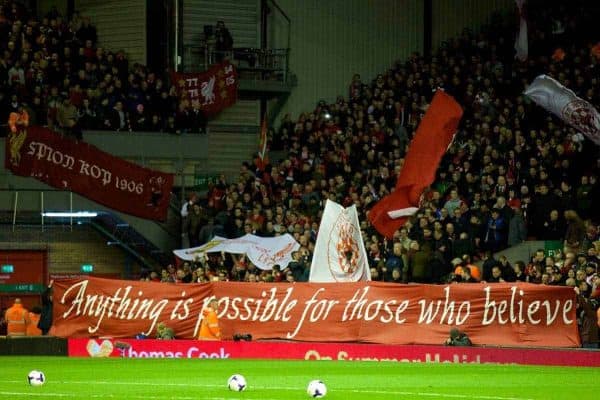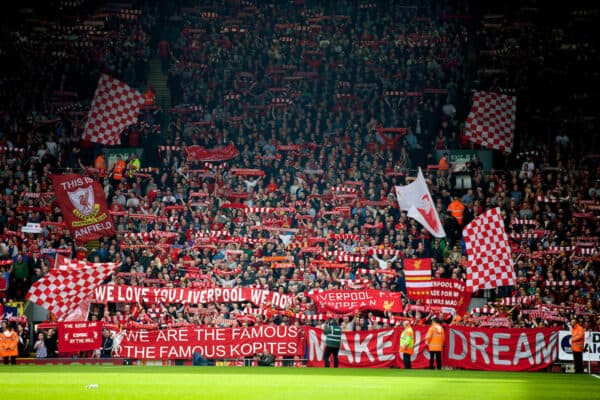 And a way with words
Scousers have a brilliant way with words and we've not been short of that either:



'You haven't won a trophy since'….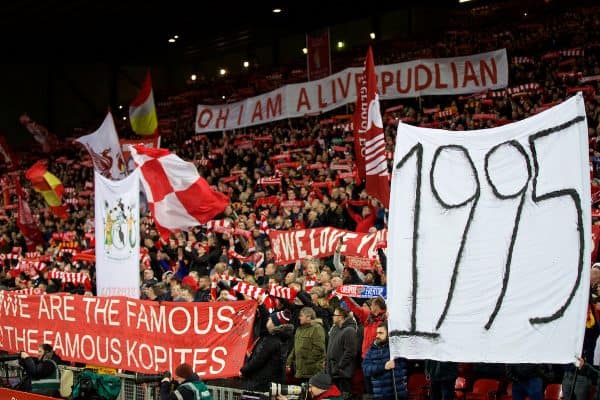 The Kop, there's nothing quite like it.