As Stefan Bajcetic establishes himself as a reliable first-team option for Jurgen Klopp, Liverpool are preparing a new contract for the youngster.
Bajcetic only signed a long-term deal with the club back in August, but even at the time few would have predicted his swift rise to prominence.
The Spaniard, who arrived from Celta Vigo in a £220,000 deal in 2020, was used regularly throughout pre-season, though was anticipated to return to duty with the under-21s thereafter.
But problems within the midfield ranks, along with Bajcetic's outstanding progress, have led to a focal role under Klopp in recent weeks.
After starting back-to-back games against Wolves and Chelsea, helping to keep two clean sheets, the Times now report that Bajcetic is in line for an improved contract.
There are no details on the length of any extension, nor the pay rise mooted, but the 18-year-old is likely to receive terms more in line with his current role.
Liverpool will be eager, however, not to hand their No. 43 too much, too young, with the structure of any new contract almost certain to include a number of performance-based incentives.
Either way, the news of another deal for Bajcetic, only five months after he last put pen to paper, suggests that there are significant hopes for him moving forward.
Tyler Morton, the 20-year-old currently on loan at Blackburn, also recently extended his terms with Liverpool, and the pair are likely to take up first-team roles under Klopp in the seasons to come.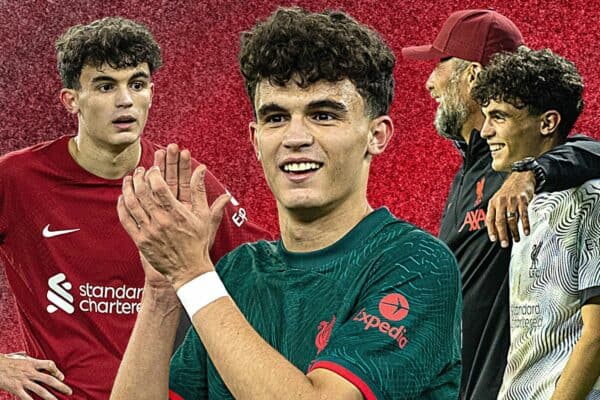 Bajcetic could even be in line to keep his starting spot moving forward, with the manager insisting that it was "not a big call" to select him over Fabinho for the Premier League draw with Chelsea.
"He would've played before but he was injured for two games. He's made massive steps, he's a smart kid, a really good footballer," Klopp said.
"Imagine I wouldn't have played him! Imagine that.
"What do you have to do as a footballer apart from play outstanding, and then the coach tells you 'that was good my friend, but back in the cupboard!'."