Amid the doom and gloom surrounding Liverpool's performances since returning from the World Cup break, Stefan Bajcetic has been a ray of light in extremely testing circumstances.
To suggest that Liverpool are in any way back on track after their last two performances would be a major overstatement.
The kind of football we're seeing at the moment from this team is still a million miles away from the standards they previously set, and with each passing week it feels as though any realistic hopes of salvaging a top-four finish are gradually fading.
That could change, of course, but a cursory glance at the Premier League table says everything about how far Liverpool have fallen away, and how tough a task they have on their hands if they are to prevent this season from being a total disaster.
Against such a grim backdrop, however, the fact that Liverpool managed to keep back-to-back clean sheets against Wolves and Chelsea shouldn't be dismissed.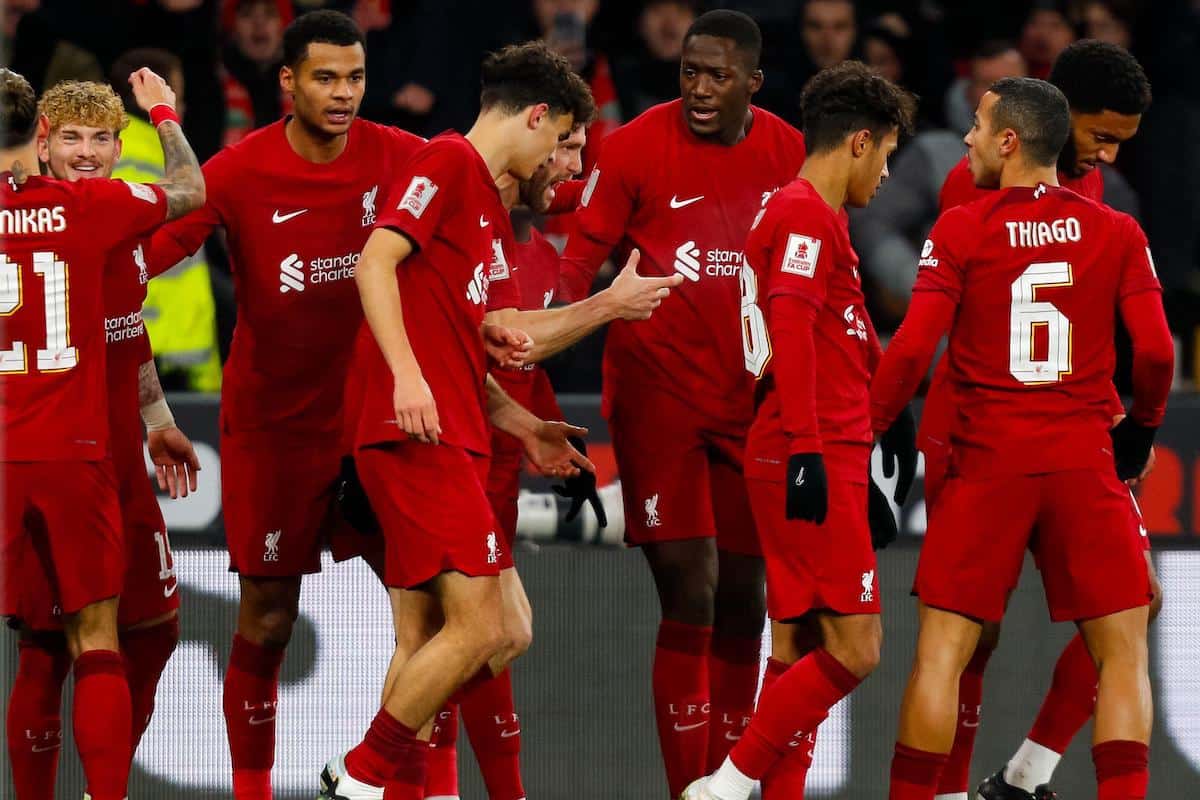 They were perhaps a touch fortunate to do so, but having shipped eight goals in the previous three games against Brentford, Wolves and Brighton, losing two and scraping a draw in the other, it's a step – albeit a small one – in the right direction.
Their attacking play has been blunt, disjointed and insipid – not helped by the continued absence of multiple key forwards – but first and foremost, Liverpool need to find a way to become harder to beat again.
Over the last two games they have at least demonstrated a better level of defensive organisation and midfield solidity than we've seen for quite a while.
At the centre of that has been Stefan Bajcetic, who was arguably Liverpool's Man of the Match in the 1-0 FA Cup victory over Wolves, deservedly keeping his place in the starting lineup against Chelsea.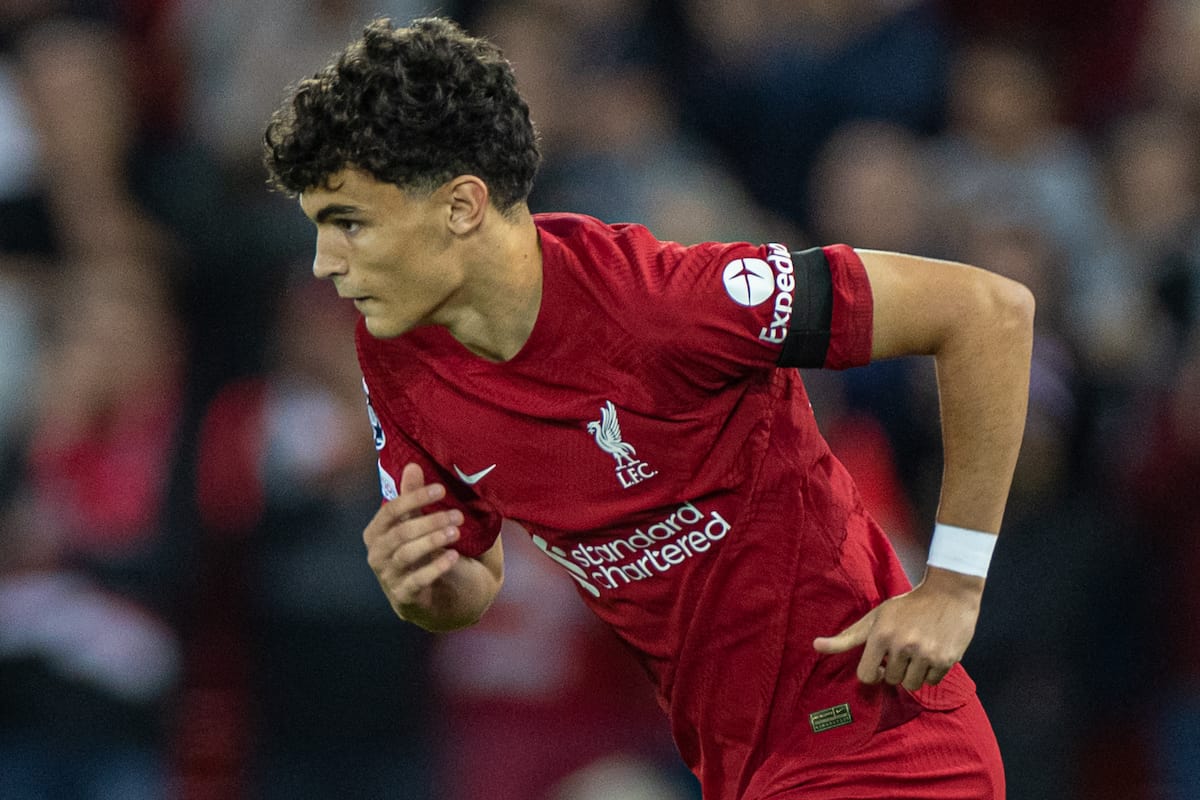 He wasn't as influential in Saturday's drab 0-0 draw at Anfield, but he was by no means out of his depth and certainly did his burgeoning reputation no harm at all.
As the questions around Liverpool's midfield deficiencies and the lack of investment continue to be asked – with no reinforcements seemingly on the cards this month – one thing is inarguable: a heavy rebuilding job is required in the summer.
Over the past few weeks, Bajcetic has certainly shown why he should be a significant part of that conversation.
Earning Klopp's trust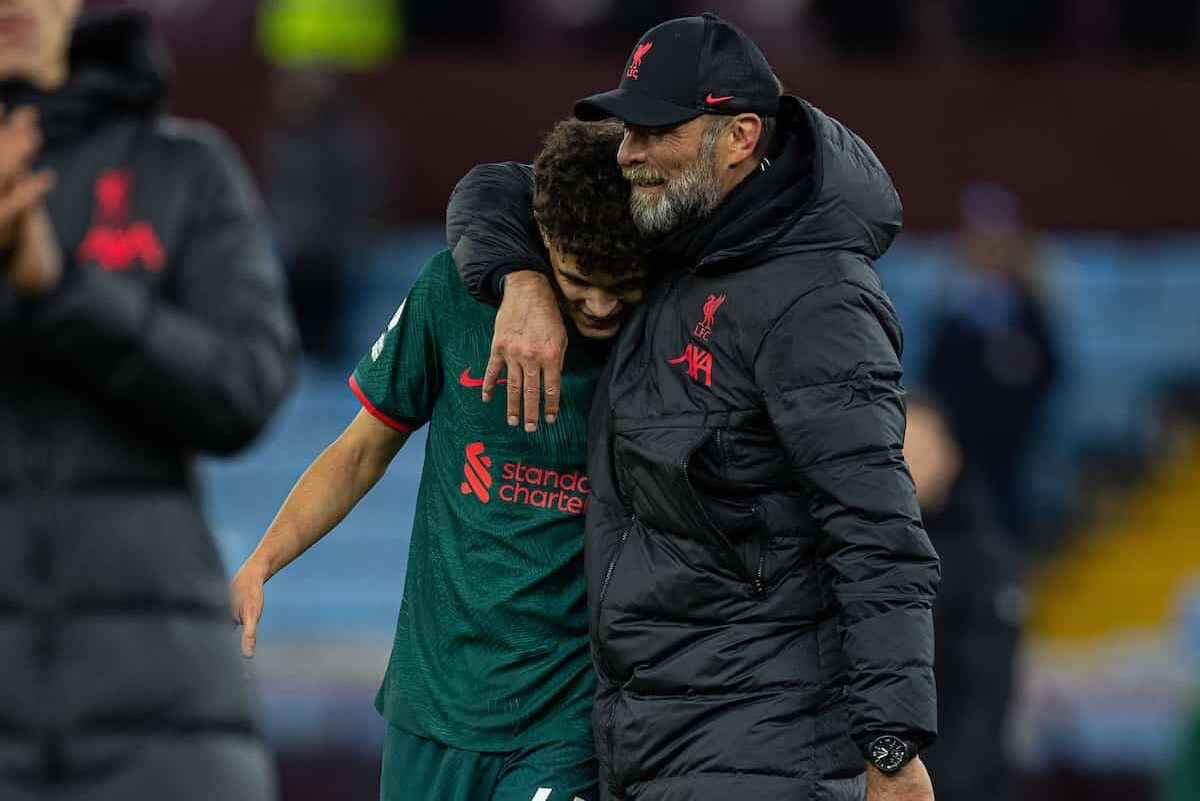 Prior to last summer, it's fair to say that Bajcetic probably wasn't a name on most people's radars as a genuine first-team option for Liverpool.
Having joined from Celta Vigo in a deal worth around £224,000 in December 2020 – just before new Brexit rules prohibited English clubs from signing overseas players under the age of 18 – his involvement in pre-season was the first chance for many supporters to see him in action.
While he caught the eye with his pre-season performances, few could have realistically predicted that, six months on, Bajcetic would be starting games for the senior team, including against Man City away from home and Chelsea at Anfield.
In part, he has profited from the dramatic drop in form of both Fabinho and Jordan Henderson, but ultimately it's a reflection of his quality and maturity that he's been able to earn the manager's trust so quickly and elevate himself in the pecking order.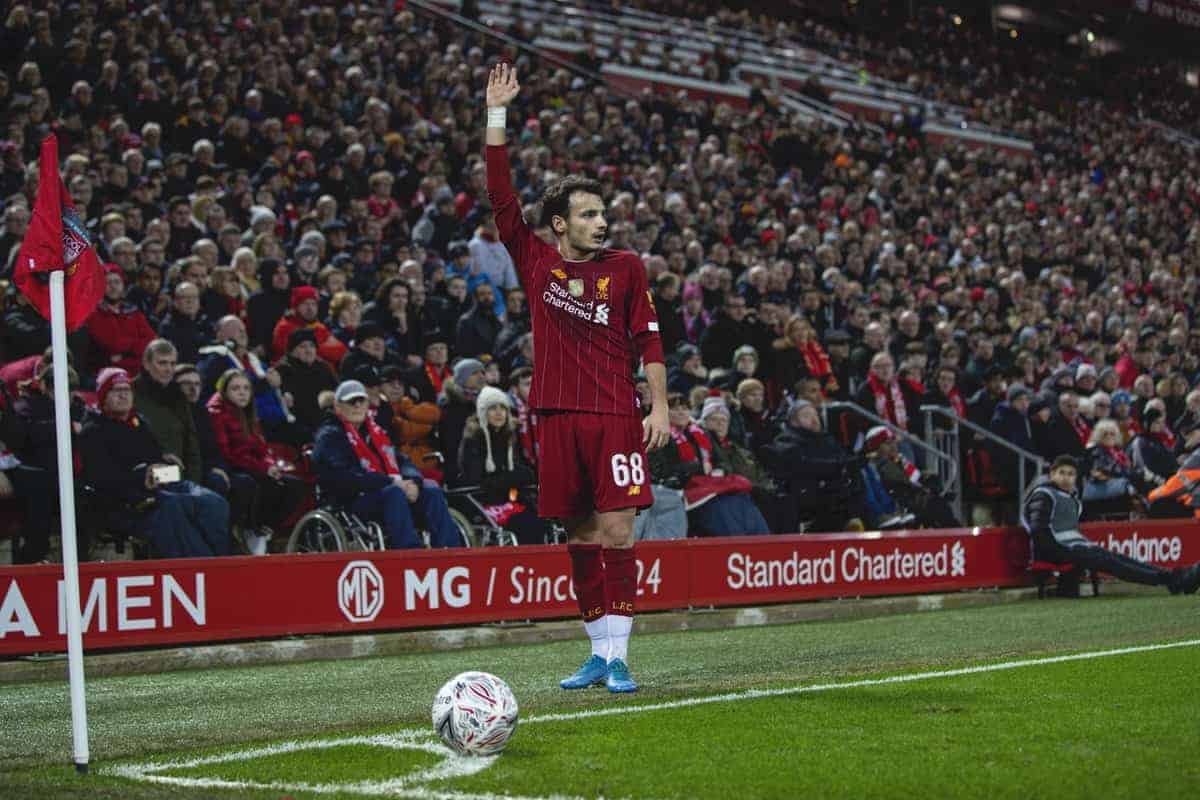 Some might point towards the likes of Pedro Chirivella and Tyler Morton as evidence that producing a handful of promising performances at a young age doesn't necessarily lead to becoming a first-team regular, but their games for Liverpool came either in heavily rotated cup sides or out of necessity due to an injury crisis.
Bajcetic, by contrast, was picked on merit against Chelsea ahead of several fit and available senior players, which says a lot about the regard in which he is held by Klopp.
For a manager who has often played it relatively safe during times of crisis in the past, starting Bajcetic over a fully rested Henderson and Fabinho was a really bold call.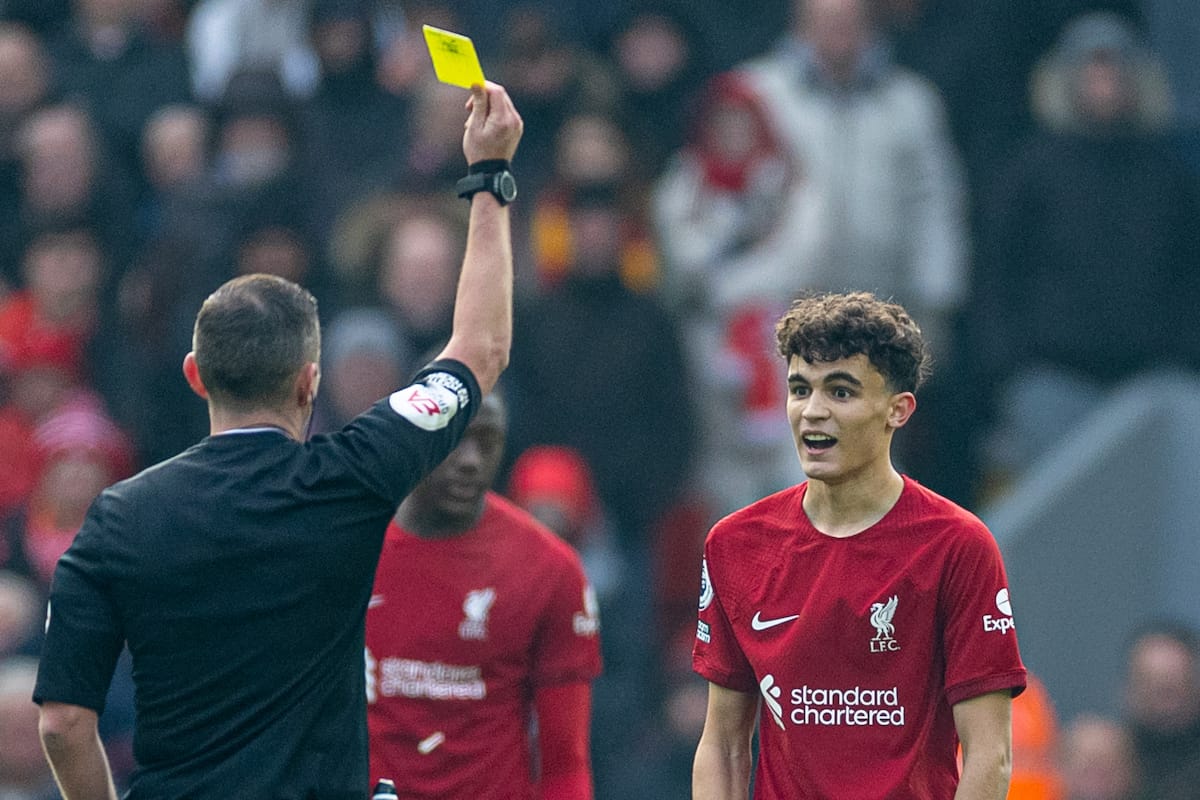 One can argue as to whether it paid off, given Liverpool didn't win and Bajcetic was inhibited by his first-half booking and visibly began to tire as the game wore on.
But it sent out a powerful message that no one's place in the side is guaranteed and that those who grasp their opportunities will be rewarded.
A rare blend of skills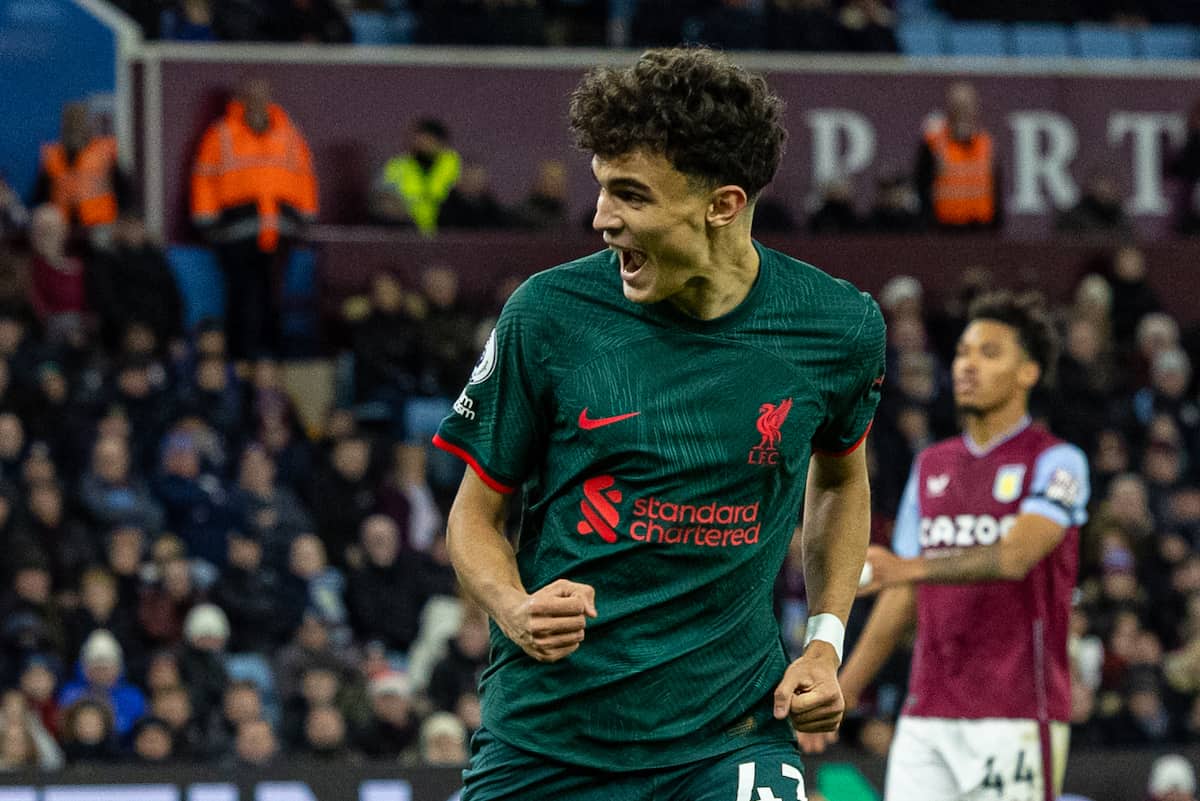 When Bajcetic skipped past Ezri Konsa and slotted the ball through Tyrone Mings' legs to put Liverpool 3-1 up against Aston Villa last month, it was a moment of real surprise.
In part, because he'd only been on the pitch for a couple of minutes, and also because he'd been brought on in place of Henderson, presumably with the aim of closing the game out and protecting Liverpool's narrow lead.
To see him striding into the penalty area and applying the finish with such panache on his weaker foot was a remarkable sight to behold, displaying a degree of confidence and composure well beyond what you'd usually expect from an 18-year-old defensive midfielder (who initially started out as a centre-back).
That smooth, easy-on-the-eye style has been evident in other aspects of his game, too, particularly when he receives the ball in tight spaces and accurately steers it around the corner with his first touch.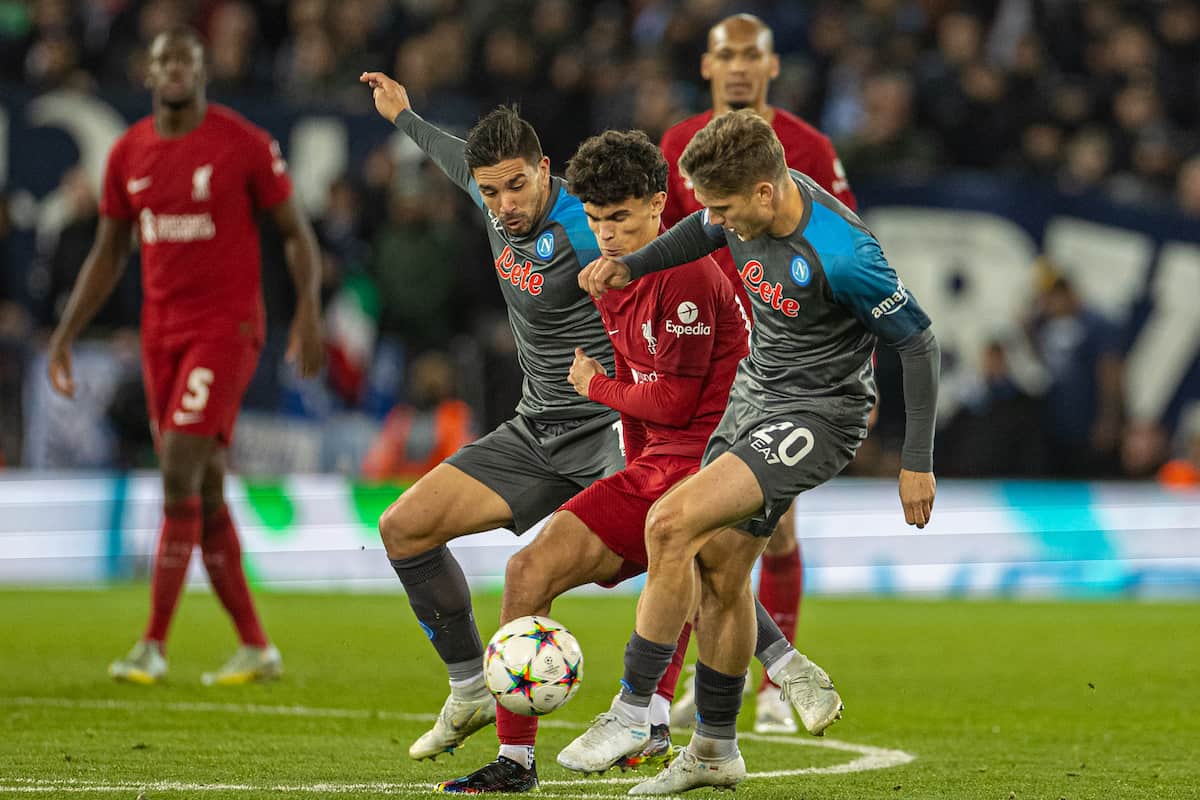 Or when he appears to be under pressure from an opponent, only to drop a shoulder and swivel away into space – a skill you suspect he's been learning from Thiago, with whom he's shown signs of building a promising rapport.
As well as possessing that technical excellence typically associated with Spanish midfielders, Bajcetic clearly relishes the less glamorous aspects of his role: crunching into tackles, winning headers and breaking up play with smart interceptions.
It's that sense of anticipation and positional discipline which enables him to overcome some of his physical limitations as he bulks out and becomes increasingly accustomed to the intensity required to play such a demanding role at an elite level, week in, week out.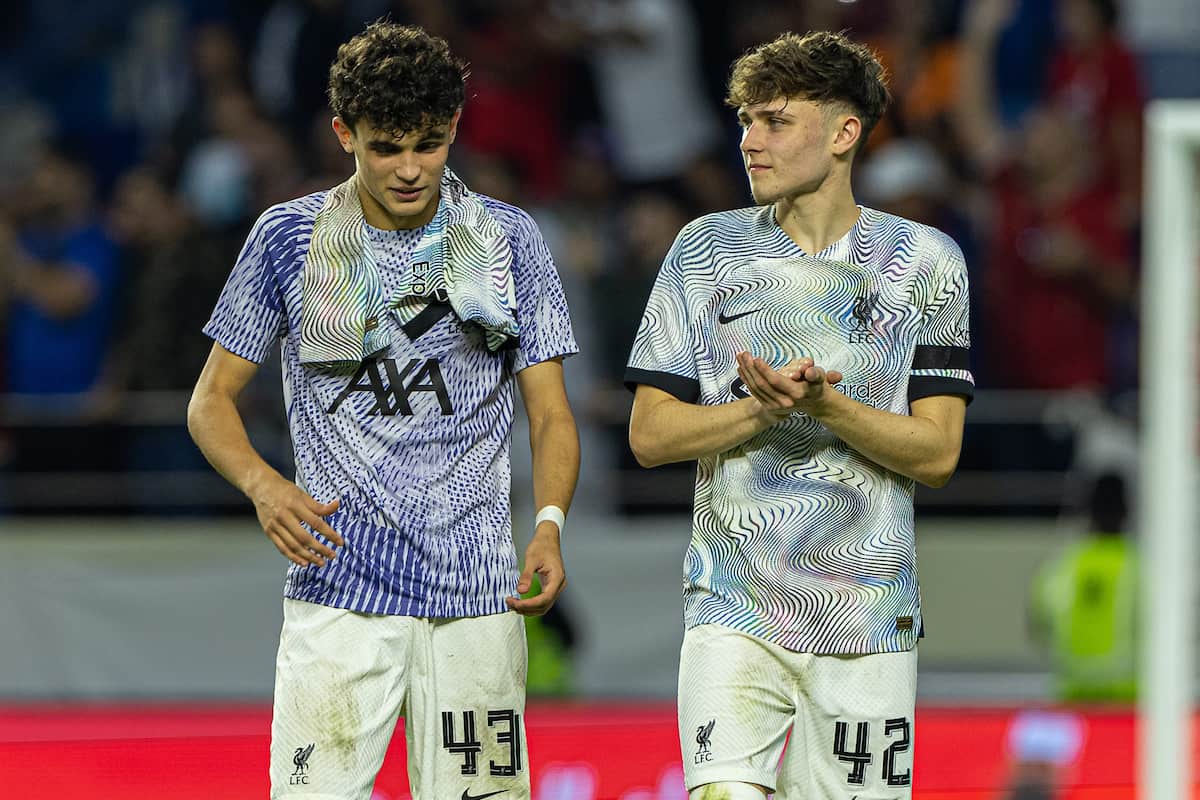 It goes without saying that there's still enormous scope for development, especially in terms of building stamina and expanding his range and accuracy of passing.
At such a young age, though, he already has an expansive set of tools to work with, and if he can build on his recent displays and continue getting opportunities, we can expect to see an increasingly well-rounded and impressive version of Bajcetic in the months ahead.
Establishing his place in Liverpool's future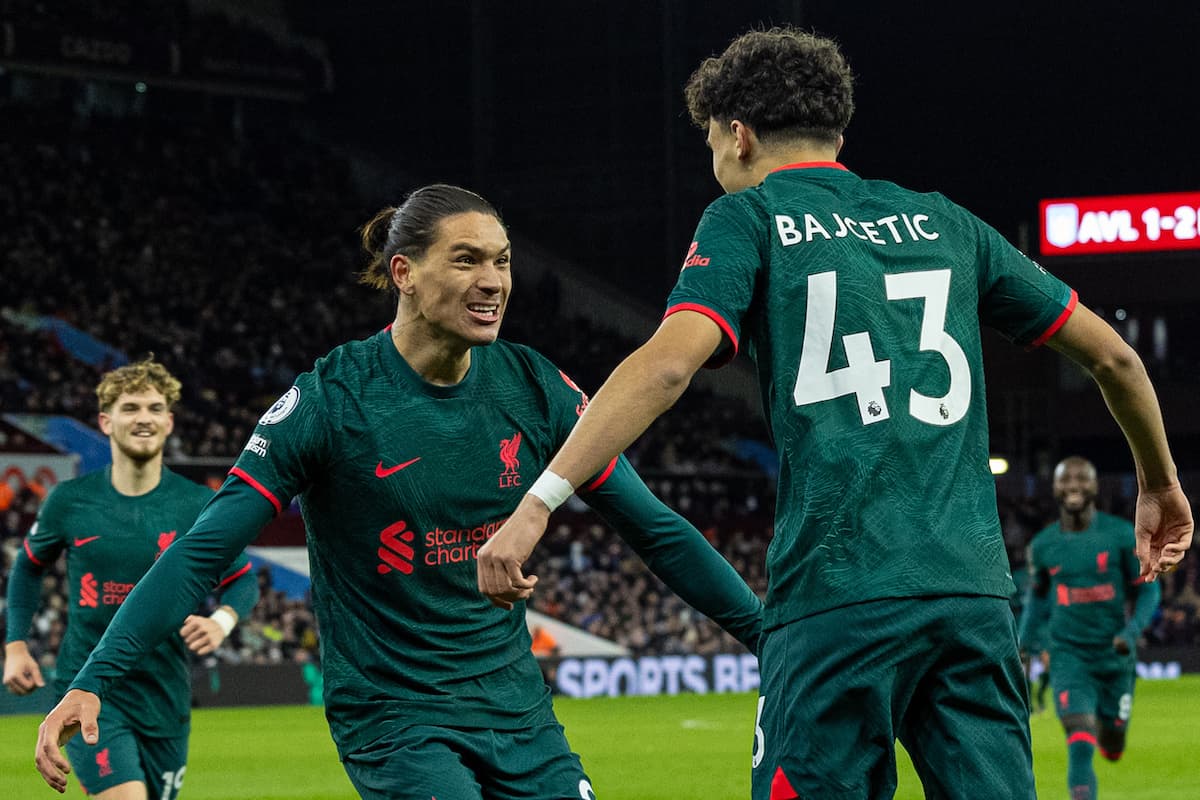 There may only be a 350-minute sample size thus far, but judging by his recent performances, there's no real reason – injuries aside – why Bajcetic shouldn't be a regular part of the first-team picture throughout the remainder of the season.
With Naby Keita, James Milner and Alex Oxlade-Chamberlain all set to leave as free agents in the summer, Fabinho and Henderson seemingly on a downward trajectory, uncertainty around Harvey Elliott's best position and Curtis Jones struggling to kick on in his development, there's a case to argue that Thiago is the only senior midfielder without major question marks hanging over his head.
Even then, Thiago will be 32 come the summer, and although his fitness record has actually been relatively good this season, his availability cannot be counted upon in the long run.
This is where Bajcetic has a real chance to continue picking up consistent minutes in the short term, and also to establish himself as part of Liverpool's midfield rebuild looking ahead to next season and beyond.
That isn't to say that he'll necessarily be a starter, or that his emergence means that Liverpool can afford to take a more relaxed approach to transfers, but that it's entirely possible he'll have a significant part to play.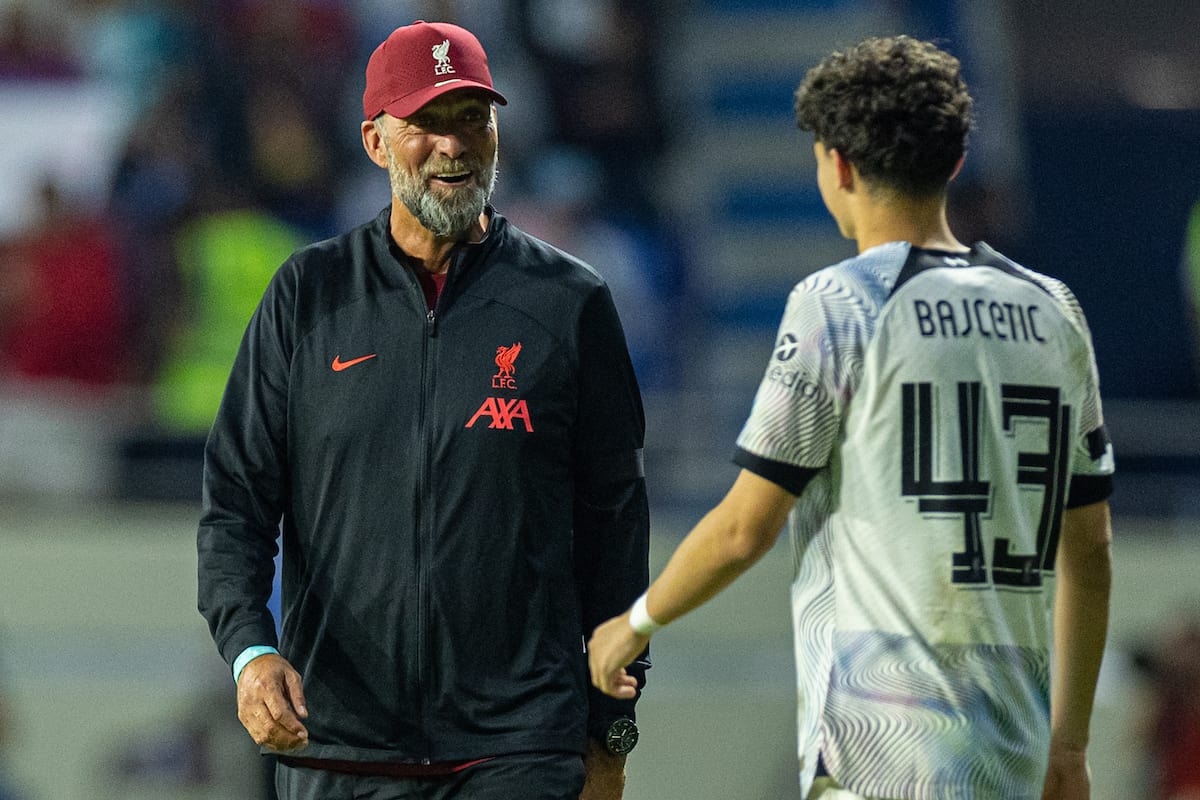 In an ideal world, he'll be seen as an unexpected bonus without too much pressure on his shoulders, rather than a direct solution to one of Liverpool's midfield transfer requirements – a supplement to, rather than a replacement for new additions.
Even if that means being somewhere between fourth and sixth in Liverpool's list of midfield options in 2023/24, that's no bad place for Bajcetic to be at this stage in his career.
Footballers rarely develop in a completely linear way, of course, so there may well be a scenario at some point down the line whereby a loan move becomes the best option for Bajcetic as he continues to hone his craft.
For now, though, he looks to be brimming with potential.
If Liverpool can help him unlock it, they might just have a serious prospect on their hands.