After the Premier League brought over 100 charges for potential breaches of financial regulations against Man City this week, the club have lawyered up.
This week, Man City were charged with over 100 breaches of the Premier League's financial rules over a nine-year period running from 2009 to 2018.
The charges are unprecedented, and if found guilty, the Manchester outfit could face any number of punishments including fines, points deductions and even expulsion from the Premier League.
It has been suggested that they would then be stripped of any titles won during that time, which would, in theory, see Liverpool crowned champions for the 2013/14 campaign, though this is seen as unlikely.
This is not the first time Man City have faced serious financial charges, having successfully battled UEFA over Financial Fair Play breaches in 2019.
Unsurprisingly, then, they are prepared for this situation, with The Lawyer reporting that they have hired the aptly named Lord Pannick KC as their defence.

Pannick, who is part of the Blackstone Chambers group and "widely believed to be one of the best barristers of his generation," will come up against colleague Adam Lewis, who is representing the Premier League.
He is claimed to demand up to £10,000 per hour for his work, which could see Man City pay him £400,000 per week – in line with Kevin De Bruyne's salary, and higher than "all but seven of the club's players."
That shows how seriously Man City are taking the charges, with The Lawyer adding that Pannick is "rarely instructed on first instance hearings given the extensive legwork required for such cases."
It is a case that will be closely followed by every club in the English football pyramid, and particularly those who have been vying with Man City over the years.
Though the charges do not relate to the 2018/19 and 2021/22 seasons in which Liverpool also finished runners up in the Premier League, it stands to reason that any punishment would further cloud Man City's success beyond 2018.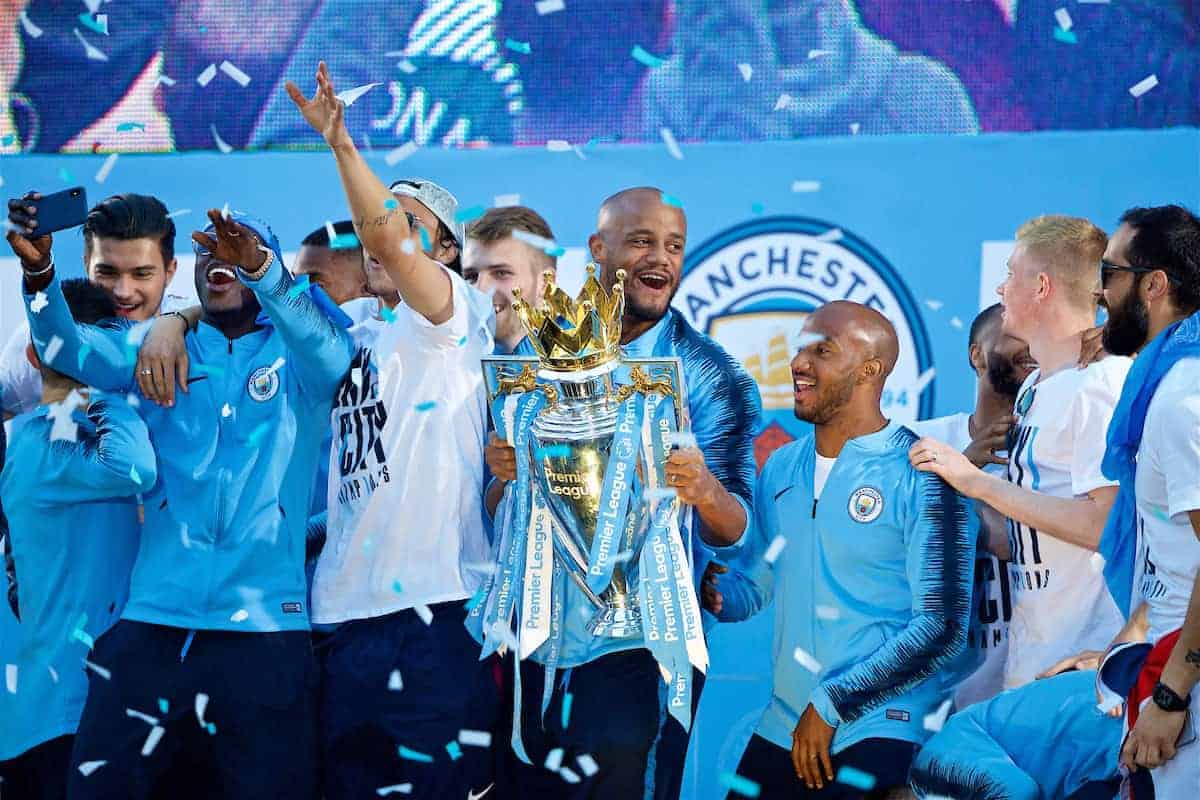 In response to the news of the charges, former Man City captain Vincent Kompany gave a not-at-all-biased view.
"I kind of look at it and sometimes roll my eyes a little bit," he told reporters on Tuesday.
"No doubt there's a lot of righteousness in the world to come and tell you what you've done wrong, and then if everybody looks at themselves, I think the football industry in general is not one that can afford to point the finger too many times.
"I think all of you will have a little bit of a smile on your face to know what the football industry is about.
"I'm very sceptical when people start pointing fingers.
"Do the best for yourself and let's try and improve all the time but I'm a little bit sceptical when the fingers get pointed easily."