It has been by far the most erratic Liverpool season of Jurgen Klopp's reign, a cocktail of sublime and hopeless in equal measure.
If at the beginning of the campaign you were shown future footage of the Reds' 7-0 victory over Man United and the 1-0 away defeat at Bournemouth, you'd struggle to comprehend that those games were played in the same season, let alone just six days apart.
"It is absolutely strange," was Jurgen Klopp's response when asked before the 3-2 win over Nottingham Forest about his side's ability to couple emphatic victories with crushing defeats within a matter of weeks.
"We have to guarantee performance levels and that's definitely what we have to do now."
Nobody knows what Liverpool we are going to be presented with from week to week, but there have been numerous occasions in which the side has looked like the one we recognise and the one that won all the trophies we could have dreamed of.
Here, we take a look at some of the key questions fans are asking as well as positive signs that the manager might look to build on.
QUESTION – Where are the defensive issues coming from?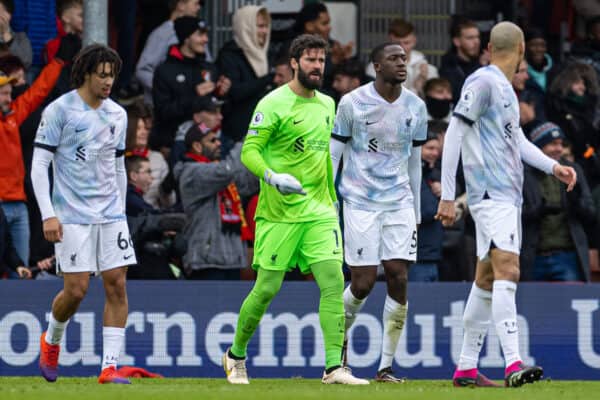 While Liverpool's defensive frailties have been plainly evident, the root of the problem has been difficult to distinguish.
Ibrahima Konate's season has been hampered by injuries, but when fully fit he has looked every inch the defender that Liverpool could build around for the next decade.
With Joel Matip entering the final year of his contract and Joe Gomez struggling to nail down a place in the starting eleven, there have been plenty of calls for defensive reinforcement this summer and no shortage of links.
Consistency has plagued the entire squad, the defence perhaps more than most, and eliminating the sloppy mistakes will be high on Klopp's list of things to achieve ahead of next season.
POSITIVE – Trent's new role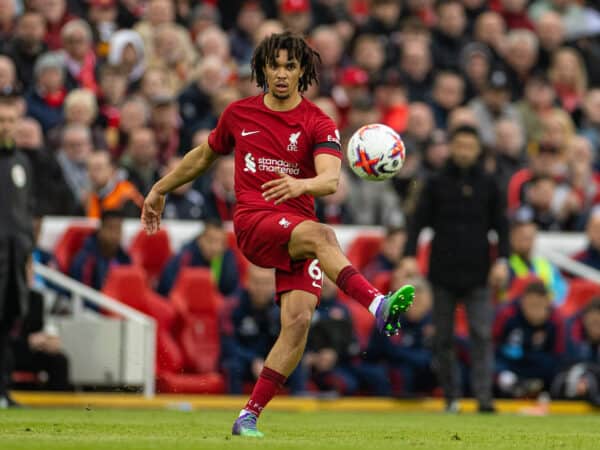 During a season in which he has taken more than his fair share of flack, Trent Alexander-Arnold has looked like a man possessed since being shifted into a more advanced role.
The 24-year-old has operated as a hybrid between right-back and defensive midfield over the past couple of weeks and appears to be relishing the additional freedom that has come with it.
Having spent his academy days in midfield, many fans have questioned whether Alexander-Arnold may eventually move into the middle of the park despite having plenty of influence at right-back.
His last three performances have highlighted the impact he can have with the shackles loosened, staking strong claims for man of the match in each of the fixtures since his switch.
Whether this is an experiment, a sign of things to come or a combination of both, it has been an exciting development and is certainly one to look out for once he gets another pre-season under his belt.
QUESTION – What is Liverpool's best front three?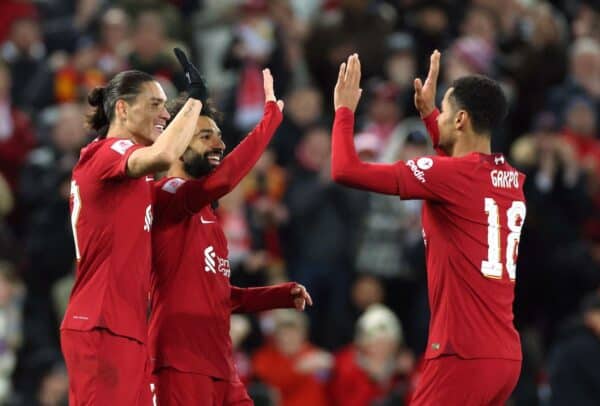 Injuries have meant that the manager is still yet to have a complete quota of fully fit attacking options to choose from this season.
Roberto Firmino will depart this summer but he leaves behind a wealth of forward alternatives with varying attributes and we are yet to get a clear insight into Klopp's preferences.
Luis Diaz was a standout performer on the left side prior to his injury, with his slot typically shared between Darwin Nunez and Diogo Jota in recent weeks.
Cody Gakpo continues to impress through the middle after a slow start to his Anfield career, while Mohamed Salah's place on the right remains perhaps the only position not up for discussion.
It is a nice problem to have and it will be interesting to see what Klopp leans towards once all five are at optimum levels of match fitness.
POSITIVE – The goalkeeper

If we didn't appreciate the holy goalie enough before this campaign, we certainly do now.
The Brazilian has been by some distance Liverpool's best player this season and few could argue that the situation would not be drastically worse had a lesser goalkeeper stood between the sticks.
Beyond reasonable doubt, he is shown himself to be the best one-on-one shot stopper on the planet and has rescued an immeasurable number of points for his side.
It has been an almost faultless campaign for the 30-year-old, whose quality has been brought into greater focus by the shortcomings elsewhere.
There has been plenty to bemoan about the Reds this season and a number of issues to address in the summer, but the goalkeeping area certainly isn't one of them.
QUESTION – What are realistic expectations for next season?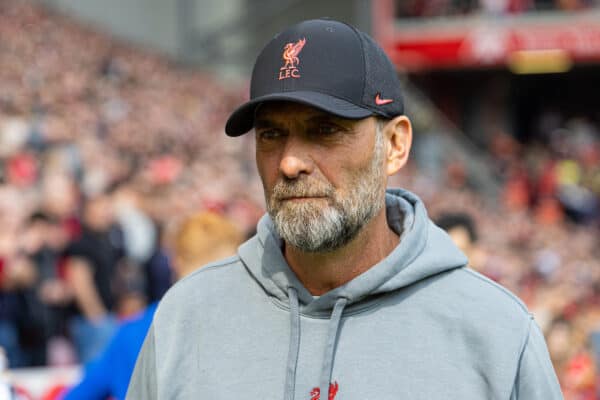 There is still plenty to be decided between now and the summer, but the lack of silverware on the line has led many to look beyond that.
Liverpool were two games from immortality in 2021/22 and very few could have predicted the downfall that has ensued since then.
It is still largely the same squad, but the disparity between this campaign and the last makes it difficult to forecast what could come next.
A midfield rebuild is both inevitable and essential. It could be the difference between fighting on all fronts again and crawling to the finish line, as we have done on this occasion.
The beauty of football is that nobody ever knows what lies around the corner, but with three seasons left on his current deal, there is an inescapable sense that there are more chapters of Klopp's Liverpool story still to be written.