After Liverpool drew 0-0 against Chelsea on Tuesday night, much of the day's news was on that result and the problems that are aplenty.
Curtis Jones glad to be back

The goalless draw at Stamford Bridge was just Curtis Jones' third start of the season for Liverpool, his first since the Reds' win against Napoli on November 1.
He has missed large parts of the campaign through injury and has often been a forgotten man of the squad this season but after playing 79 minutes against Chelsea, he declared himself as "back."
Jones told Liverpool's official website: "I've been out for say 15 weeks, it's been an up-and-down time.
"I've come in, I was steady. I was keeping the ball well, I wasn't trying to do too much.
"It was good to be out there again with the team and I'll see what the rest of the season looks like. It's important, the more I play the better I am. It's been a hard time but now I'm back, so I'm excited."
While Jones hardly excelled on the night, he wasn't one of Liverpool's worst performers.
Jurgen Klopp assessed his display, saying the midfielder was "good, absolutely good until he lost power a little bit, but that's now completely normal."
3 things today: Records, jokes and home truths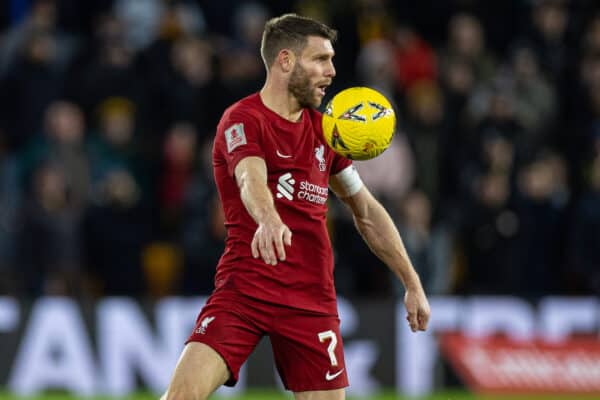 Robert Lewandowski has said, speaking to SportBILD, that Klopp asked him to join Liverpool in 2017 – it's just a shame Klopp was joking at the time!
James Milner overtook Frank Lampard, against Chelsea on Tuesday night, to become the third-highest appearance maker ever in the Premier League, since its inception in 1992 – that's 610 now for the veteran
Jamie Carragher has said, while speaking on Sky Sports, that Klopp "doesn't have the players" to play the way he wants
Today's Liverpool FC news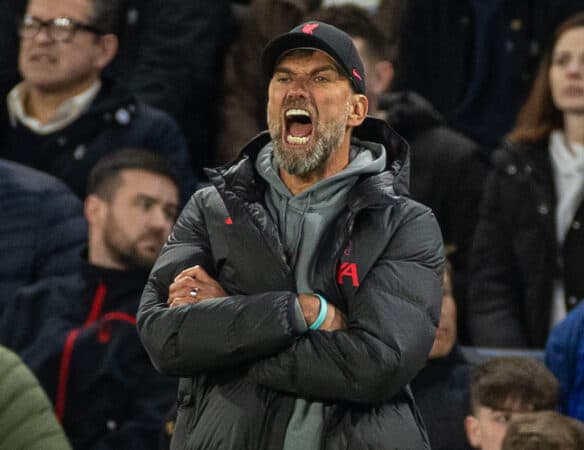 Statistics put together by journalist Andrew Beasley confirm that just seven percent of Liverpool's midfield minutes have been played by players 'in their prime' this season. That's the lowest number by some distance the Premier League and doesn't come as a surprise
The Liverpool Echo report that there may be a possibility that Thiago could make his return against Arsenal on Sunday – Klopp described this as "unlikely" on Monday, though
Klopp has suggested that Liverpool have lost hope of qualifying for the Champions League, saying: "I don't know if there is any chance, for that we must win pretty much all the games and the other teams must lose a lot of games" – he feels the same way as most of us then
Latest news from elsewhere

Romelu Lukaku has written that Serie A must take "action for real this time" after he was racially abused by Juventus fans last night while playing for Internazionale. To compound his frustration, he was disgracefully then shown a second yellow card for celebrating in front of those who had been abusing him
UEFA's president, Aleksander Ceferin, has compared supporters of the European Super League to the wolf in Little Red Riding Hood – it's somehow not the most outlandish thing he has ever said
Aleksandar Mitrovic has been banned for eight games but the FA want a longer ban for his push on referee Chris Kavanagh, according to BBC Sport
Video of the day
On this day a year ago, the Reds win in Lisbon to begin what was a massive month.
Match of the night is El Clasico. Barcelona take on Real Madrid at the Nou Camp as the pair face off in the second leg of the Copa Del Rey semi-finals.
Tonight's hosts have a 1-0 lead over Los Blancos, and you can watch the match on BT Sport 1. Kick-off is at 8 pm (BST).