Jurgen Klopp is as loyal as they come, but is he too loyal? This question has been asked with increasing frequency amid the backdrop of Liverpool's transfer strategy.
The Reds find themselves at a crucial juncture ahead of the summer, where they must ensure their transfer business is savvy, efficient and addresses the glaring needs.
Liverpool seemingly waited and wasted this season for Jude Bellingham, only to drop out of the race due to the prohibitive figures and lack of guarantees.
The story is indicative of Liverpool's current situation and fans Gareth Roberts and Paul Cope, on The Late Challenge podcast, aptly summed up the situation.
Roberts said: "The club as a collective had allowed that beast to grow, that he was coming, he was the No. 1 target – now to say, 'how come you're all kicking off?'.
"They're kicking off because you sold it to us that he was coming and we were sort of prepared to accept a sh**ty season on the basis he was coming."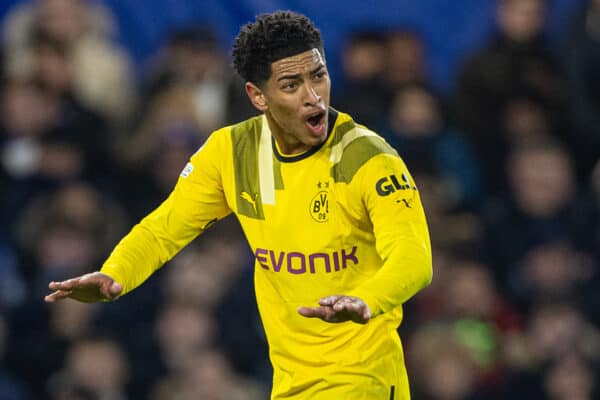 The discussion came as a wider analysis of the club's current position under FSG, and Roberts is not the first to say they have "been stingy and conservative with their money," which does "hinder" Klopp.
In the same breath, though, "there should be some criticism of Klopp because one of his few faults is he is too loyal to players."
Whether that be contract extensions for ageing players or his starting XI selection, it is not the first nor the last time that the manager will come under question for his loyalty.
As you watch Roberts and Cope discuss the issues currently on full display at Liverpool, there are few holes you can poke in the arguments presented.
"The strategy behind all of this looks a little bit worrying, we've gone from what looked like one of the best-run clubs in the league to one where the strategy has gone off-kilter," Roberts worryingly acknowledges.
"There does not seem to be a top target anymore, it's gone from we're all in on Bellingham to an absolute range of players."
It's a full-circle situation for Liverpool, who knew they needed a midfielder last summer – targeting Aurelien Tchouameni proved as much – only to not buy one with the idea Bellingham was No. 1.

We now know that not to be the case, if reports are to be believed, and under the cloud of no sporting director lined up nor investment confirmed, the club is in new territory.
As Cope rightly noted: "We've competed with a drugged-up superpower [in Man City] and we've beaten them, but to do that everything had to be right.
"Not just the manager and the players, but behind the scenes."
Liverpool have to get their ducks in a row, and quick.