Mason Mount continues to dominate headlines with Liverpool targeting the midfield in the summer, a transfer Jamie Carragher has a number of reasons to support.
Liverpool's name has been tied to Mount since last November and has steadily grown in frequency as his situation at Chelsea shows no signs of changing.
The 24-year-old has one year remaining on his contract and reports have suggested if a new deal is not signed he will be sold – with the Reds ready to pounce.
The Reds' interest has divided opinions among the supporter base at times, but Carragher has "never got it" as he sees the potential – as he discussed in an exclusive interview with The Anfield Wrap.
"Mason Mount is a funny one in that people always seem a little bit down on him for whatever reason," Liverpool's former No. 23 said.
"I've never got it, I'm a huge fan. He's a Champions League winner. I really like him.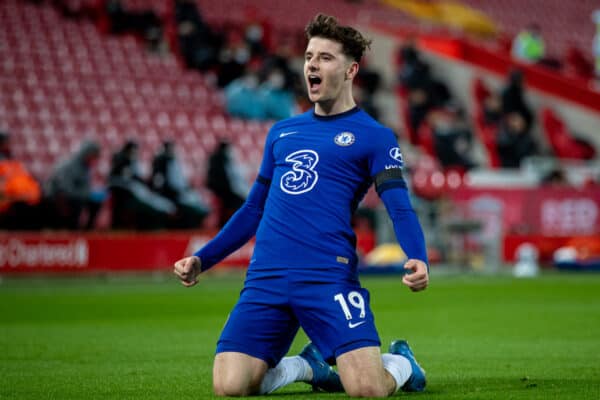 READ MORE: Mount "more likely" to join LFC than sign new Chelsea deal
"He's got energy to press, he'd provide a greater goal threat from midfield than we have from Jordan in that position right now.
"Every top manager who's been at Chelsea has picked him. Plays for England and I think the club have also got to be thinking about that homegrown situation."
The last point about the club's homegrown status is an important one to make, as Liverpool could lose up to four homegrown players this summer – requiring a solution in the wider squad or in the transfer window.
Chelsea have a reported price tag of £70 million for the England international which would prove an expensive solution, but Mount could arrive for significantly less if they are forced to sell.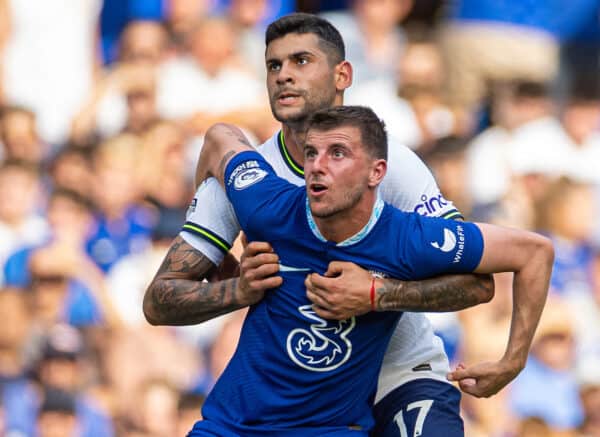 Liverpool look set to act quickly this summer and Mount, in addition to Alexis Mac Allister, remain the two leading midfield targets – but Carragher wants to see a defensive focus too.
"If we brought Mac Allister and Mason Mount in I'd be delighted with that," Liverpool's second all-time record appearance holder added.
"I definitely want us to bring a defensive midfield player in as well, because Mount and Mac Allister are more offensive midfield players.
"I don't think our problem is going forward, our problem is defensively.
"If we're gonna get back to where we wanna be, which is challenging Man City and challenging for big trophies, we've got to sort ourselves out defensively because that's been the biggest problem this season."
There has been a lack of reports of interest in defensive midfielders, with ties to Sporting's Manuel Ugarte quickly downplayed by Liverpool sources.
---
* You can listen to the full interview with Jamie Carragher on The Anfield Wrap's app.