After eight seasons at Anfield, James Milner's time at Liverpool is to come to an end. A free transfer who leaves as a player who has won it all.
"Nothing in the last seven-and-a-half years would have happened without James Milner."
Those were Jurgen Klopp's words when he all but confirmed the 37-year-old's departure at the start of the month, with Brighton circling the veteran.
The midfielder is completing his coaching badges and there has long been talk of him stepping into a role at the club beyond his playing days, but a clean break is on the horizon.
With the club needing to overhaul their midfield, Milner was never going to play an integral role on the pitch next season, but Liverpool are losing a key part of their dressing room.
Selfless No. 7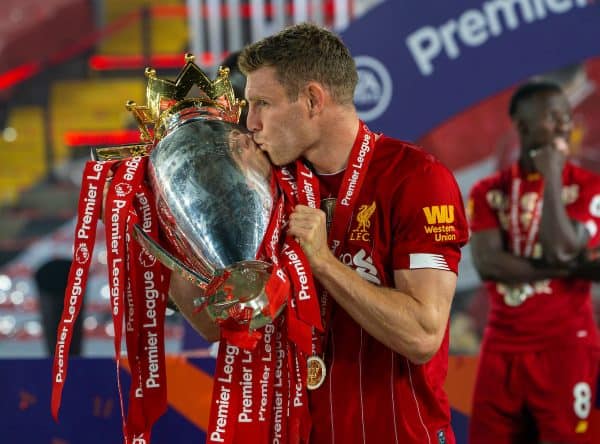 As free agent signings go, Milner will be considered one of, if not the best for Liverpool – and for good reason.
With 329 appearances to his name and a possible three more to come, Milner will finish just outside the club's top 50 appearance makers of all time.
Having joined in 2015, Milner has now played more games for Liverpool than any other side and he has proved a trusty go-to man for Klopp.
Only Roberto Firmino (353 appearances) has been used more by the manager throughout his entire club career.
He may not be flashy nor the one to grab headlines, but Milner is consistently a model professional and someone the Reds could rely on both on and off the pitch.
"There might be more fancy players out there, but nobody with a similar mindset, and that makes him incredibly valuable for us," Klopp said of his No. 7 back in January.

There is no question that Liverpool have needed to transition away from turning to Milner, and two starts from the last 19 games show that is well and truly in motion.
But that does not discount nor discredit what he has accomplished at Liverpool, which includes a season at left-back, a record for the most assists in a single Champions League campaign, penalty heroics and six pieces of silverware.
His versatility knows no bounds, it feels as though goalkeeper was the only position he did not tick off the list at Liverpool, and it is this selflessness that endears him to many.
The club's vice-captain is known to set the standards – he's the annual lactate test champion after all – and helps integrate young players and new signings into the squad.
Milner is not shy in using his voice and demanding more of those around him and his actions back it up time and time again, as Klopp has previously eulogised that he is "full throttle" and "incredibly important."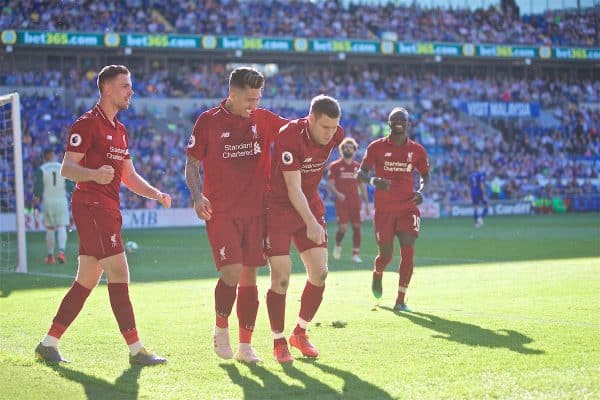 This is a player Klopp inherited from Brendan Rodgers, but in Milner, he found a loyal servant who would put the team first and help underpin the recent success enjoyed under his management.
While 37 and having seen his on-field importance wane significantly, the question remains of if Liverpool should have tried harder to keep him around.
A bittersweet farewell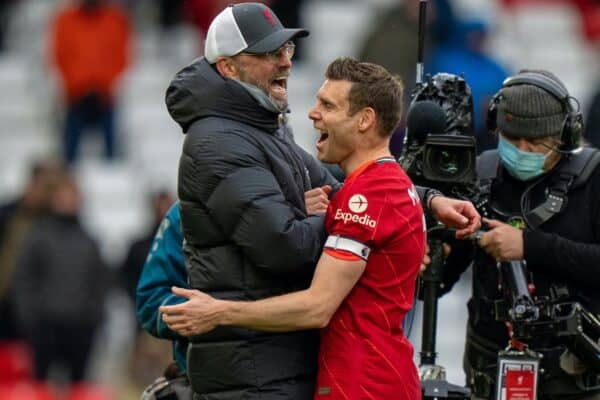 "I would have loved to work together with him even longer," Klopp recently confessed, letting us all know he was unable to charm and persuade the Yorkshireman from moving on.
This extends beyond the argument of Klopp being 'too loyal', as Milner's role would alter to suit the Reds' changing needs.
There is something to be said about the wealth of experience, the knowledge of winning and the understanding of how to make it as a professional.
Liverpool already have that throughout their squad, but you can never have too much – especially for the next generation coming through the club.
Milner is completing his coaching badges and has been "doing sessions at the academy" – he's found it "great to be able to speak to them" and operate beyond a first-team level.
This is where his next chapter could have been written but, instead, Brighton look to have offered Milner a chance to continue doing both – playing and coaching.

"You never know what opportunities are in front of you, I think you just got to take them as they arise if you're lucky enough to have certain opportunities," Milner said during a Michael Calvin's Football People podcast.
He looks to be doing just that, and clearly, that opportunity is no longer at Anfield.
It will be bittersweet to see Milner bid farewell, the end of another chapter with the start of another now on the horizon.
The club will be losing a strong, selfless character who had the capacity to take on a coaching role and inspire the next generation of Reds, but it is his long list of accomplishments and contributions that will have to do just that.
For now, at least.