Alex Oxlade-Chamberlain does not know exactly "what happens next" in his career, but he senses he will be back at Anfield – returning to the away dressing room.
Six years after Oxlade-Chamberlain first walked through the doors at Anfield, the midfielder now bids farewell to the club after 146 appearances.
A cruel injury record denied him the opportunity to make a greater contribution to the club, but he was certainly not without his crowning moments.
As for what comes next for the 29-year-old still remains unknown, but Oxlade-Chamberlain does anticipate the opportunity to come back to Anfield as part of a visiting side.
"I don't know what happens next," Oxlade said of his future when talking to LFCTV. "It will be a busy summer chasing after him (his son) and then seeing what comes next.
"But yeah, I'm sure I will probably be back here at some point in the difficult away dressing room, against these fans – I've done it before.
"I'll try to do my best and if I manage to score or anything, I won't be celebrating, I promise you that, because I've got so much respect for everything that I've been through here."
Although he does have one target in mind, adding: "But I told Virgil I might actually be able to dribble past him for the first time ever!"
Now that will be a battle to watch in the future!
As for where he could land this summer, it was previously reported that the likes of Aston Villa, Newcastle and Brighton all expressed interest in his signature.
After struggling for consistent minutes at Liverpool in recent times, there is a strong desire among the Reds faithful to see Oxlade-Chamberlain find just that at his next club.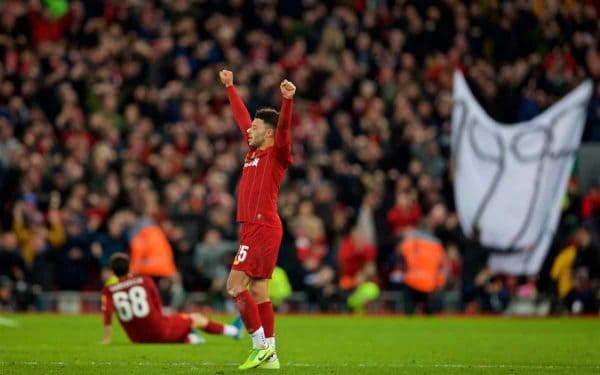 It is that level of support that has left a lasting impression on the No. 15, who is not sure he'll see anything like the Liverpool supporters again.
"It's a level of support that I haven't seen before and I'm not sure I'll see again. It has been an absolute honour to have been able to play for them and something I will definitely miss," Oxlade eulogised.
All the best for your next chapter, wherever that may be, Ox!