Somehow the door remains ajar for the top four after both Newcastle and Man United dropped points on Sunday, but how do the fixtures compare?
After the season Liverpool have had it is beyond belief that there is still a flicker of hope for Champions League football next season.
There are still a number of dominos that have to fall the right way for that to happen, but Newcastle and Man United tasting defeat against Arsenal and West Ham respectively is a start.
The Reds have three games remaining on their schedule (Leicester, Aston Villa and Southampton) and can obtain a maximum points haul of 71 this season.
Jurgen Klopp's side need to win all three and hope their rivals drop points, but what are the permutations and who do they each play?
Man United

Maximum points tally: 75
---
Man United currently occupy fourth spot and sit only one point above Liverpool having played a game less.
They need to drop points in two of their remaining four games for Klopp's side to be able to leapfrog them – under the proviso they win their next three.
It does not matter if United draws twice, loses twice, or has a combination of both – although two defeats or more would go down a treat – as Liverpool have a superior goal difference (+17).
The bottom line is if United accumulate nine or more points from here on out, Liverpool cannot overtake them in the table.
Newcastle

Maximum points tally: 77
---
The Magpies are currently third and sit three points ahead of the Reds with a game in hand, but their fixtures, on paper, have more on the line.
Two are fighting relegation and one is a fellow European contender, but Liverpool would need them to collect only five points from their four remaining fixtures to cap their points at 70.
They currently have a superior goal difference (+seven) so, at this stage, an equal tally of 71 points would see Newcastle have the advantage.
And don't forget about Brighton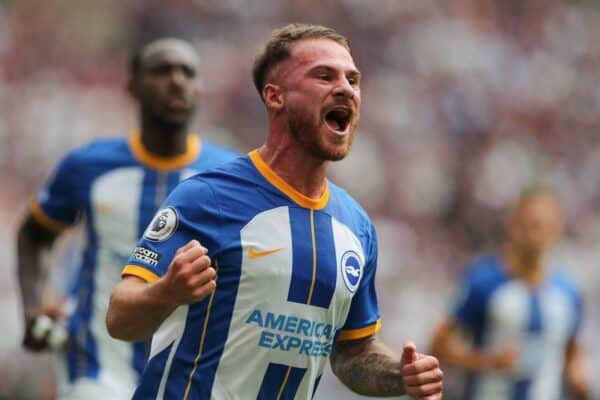 Maximum points tally: 73
---
Brighton have been cast out of the picture as they are currently seventh with 55 points on the board, but they still have six games to play.
It is a tough ask for them to win all their remaining fixtures but if they did, they would finish above the Reds.
The notable thing, though, is that at least one, if not both, of Newcastle and Brighton will drop points in the run-in as the two play each other on May 18.
---
It makes for an interesting few weeks ahead for Liverpool, who can only afford to make sure they hold up their end of the bargain and end the season on 71 points.