Alex Oxlade-Chamberlain has expressed his gratitude to Liverpool supporters in an emotional farewell message after six rollercoaster years at Anfield.
Crippling injuries that robbed him of the opportunity to have a bigger influence on Jurgen Klopp's side may be the first thought when it comes to Oxlade-Chamberlain's Liverpool career.
But while he was never quite able to recover and work his way back into the side, he leaves Anfield with moments to cherish and as a much-loved member of the squad.
From goals against Man City and that finish against Genk, the midfielder was central to igniting Klopp's Liverpool and he should be remembered as such.

For the 29-year-old, though, it is the consistent support throughout his six years at the club that he will never forget.
"Through the highs, lows and everything in between, thank you for everything. YNWA," he penned on his social media as he shared an emotional video message following his departure.
"Where do we start? It's just by saying thank you," Oxlade-Chamberlain said in his farewell message.
"Thank you for being there to share some incredible moments together, for the part you played in the success we had and, most of all, for helping to create some unforgettable memories together.
"There have been setbacks along the way, but each time I did everything I could to come back stronger to wear the red shirt again.
"I know you were behind me every step of the way. For that, I'll always be grateful.
"[Winning] the Premier League, the Champions League and everything that followed across Europe and the world was special, but those two parades, seeing you all flooding the city with red, is an experience that I'm so honoured to have been a part of.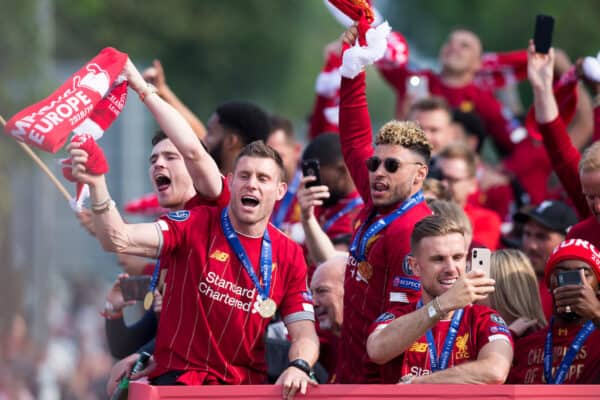 "I leave a different man to the one who joined six years ago and these moments I now get to share with my son as he grows. It's been an unforgettable journey with you, but now it's time for that to come to an end.
"So, once again, from the bottom of my heart, thank you for allowing me to have been part of your club, and for everything you gave to me and my family. Thank you for your support on my journey over the last six years."
His post was met with plenty of love from his now former teammates, who may come up against him in the future after he insisted he still has plenty to "prove."