Liverpool will be forced to wait if they choose to pursue a deal for Ryan Gravenberch, who expects talks with Bayern Munich as he "wants to play."
Gravenberch is among a list of targets being considered for a move to Anfield, with links to the Dutch midfielder resurfacing back in April.
There is unlikely to be progress in any pursuit of the 21-year-old in the immediate future, though, as talks are yet to take place with new Bayern manager Thomas Tuchel.
The player is seeking clarity over his role heading into the new season, and speaking to De Telegraaf this week, he admitted while he would prefer to stay in Munich, he wants to "100 percent play."
"I just want to play more. Preferably at Bayern, otherwise at a club where I'll 100 percent play," he said.
"That's my preference. I don't want to have another year like the one I've just had.
"I really learned a lot from it, but I just want to play football."
Liverpool could face a long wait before they learn of Gravenberch's availability, however, with the youngster now on duty at the U21 Euros – which run from June 21 to July 8.
"I haven't really spoken to the coach about [my future] yet," he added.
"That will happen after the Euros when I'm back from Georgia and Romania. Then we'll see how things are."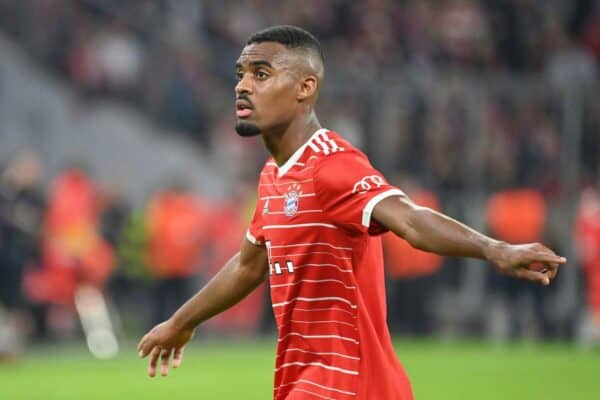 Gravenberch started six times in his first season at Bayern, having arrived from Ajax for £20 million last summer, clocking a total of 937 minutes on the pitch.
That improved slightly upon the appointment of Tuchel in March, but the midfielder still only started two of a possible 12 games.
There is no guarantee he would be an immediate first-choice starter if he joined Liverpool, of course, and Gravenberch admitted he was left with a "good feeling" under his new manager.
"I thought: seriously, what is this?" he said of his use by Julian Nagelsmann.
"I had expected I would get more chances and minutes than I eventually got. I had done a very good pre-season and thought I deserved it.
"In the last two months, I played more minutes than in the entire period before. That left me with a good feeling."
Given his comments, it seems a move for Gravenberch could be unlikely – though preliminary talks earlier this year suggested he would be open to joining Liverpool.