Liverpool have rejected RB Leipzig's opening bid for Fabio Carvalho, with the figures behind the offer explaining why they saw it as "derisory."
Carvalho is expected to leave Anfield this summer, but the club's preference appears to be to send their No. 28 out on loan.
That has not deterred Leipzig, who made a formal offer for the 20-year-old worth €12 million, according to Sky Germany reporter Philipp Hinze.
Liverpool rejected their first approach, with the Times' Paul Joyce citing club sources in describing the offer as "derisory."
Football Insider's David Lynch reports that Leipzig will return with a renewed bid, with a buy-back clause potentially convincing the Reds to sell – but any deal would need to be significantly improved.
A bid of €12 million would have been worth £10.3 million to Liverpool, which would have ultimately resembled less than a £2 million profit.
That comes with the club agreeing a package worth £7.7 million when they signed Carvalho from Fulham in May 2022.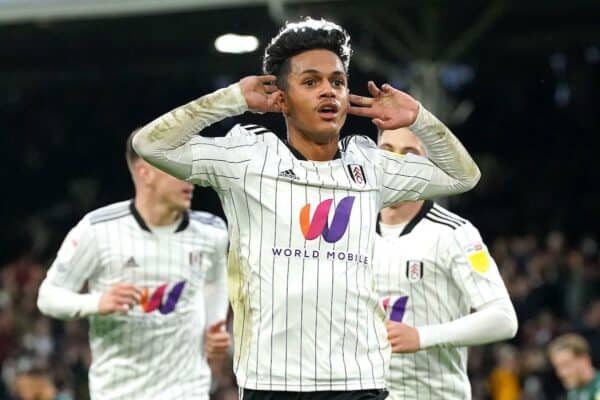 Liverpool paid an initial £5 million for the Portuguese youngster, with a further £2.7 million factored into the deal in various add-ons.
It is safe to assume that at least some of those add-ons will have already been paid, with Carvalho having played 21 times last season, scoring three goals.
Another signing from last year saw Liverpool agree £21.34 million in add-ons as part of the deal for Darwin Nunez, with £4.3 million paid after his first 10 games.
For the sake of this explanation, a modest figure of £500,000 can be used as an example of possible add-on payments to Fulham.
Fulham also negotiated a 20 percent sell-on clause into the compensation deal, which likely only applies to any profit Liverpool make with a sale.
Subtracting an estimated £5.5 million from Leipzig's offer of £10.3 million would leave a profit of £4.8 million, of which £960,000 would be owed to Fulham.
That would leave just £3.84 million to Liverpool.

When considering any genuine profit, the club could then reasonably consider wages paid to Carvalho throughout his first season at Anfield.
Spotrac report Carvalho's annual wage to be £2.08 million – or £40,000 per week – which would reduce any profit to £1.76 million.
That is not to mention any fees paid to the attacker's father, Victor Carvalho, who acted as intermediary in the deal to bring him to Liverpool.
According to the FA, Liverpool paid £33.7 million in fees to intermediaries and agents in 2022/23, across 39 deals.
So while an eight-figure bid for Carvalho may seem realistic given his standing in Jurgen Klopp's squad, it is no surprise Leipzig were dismissed so emphatically.