Almost 50,000 supporters watched Liverpool lose 4-3 vs. Bayern Munich at the Singapore National Stadium.
The Reds got off to a flyer as Cody Gakpo powered Liverpool ahead within two minutes with a fine left-footed finish.
Virgil van Dijk nodded in another for the Reds but the rest of the half belonged to Bayern, who drew level before half time.
A similar pattern ensued after the break, with Josip Stanisic cancelling out Luis Diaz's superb goal, before young Frans Kratzig won the game in style at the end.
The result matters little, of course, but Liverpool clearly have things to iron out ahead of the new campaign.
The excitable crowd were still treated to a great occasion, though.
Here are 16 of the best images from Liverpool's 4-3 defeat vs. Bayern Munich: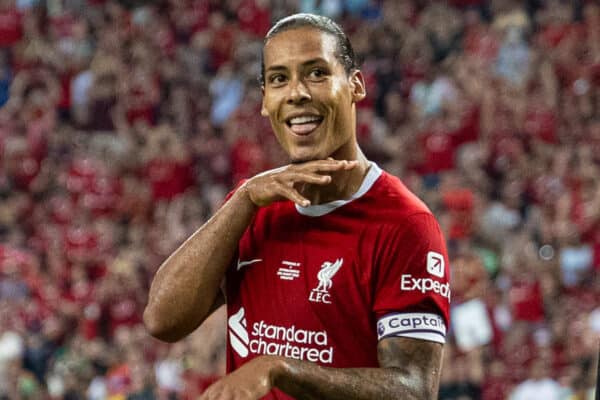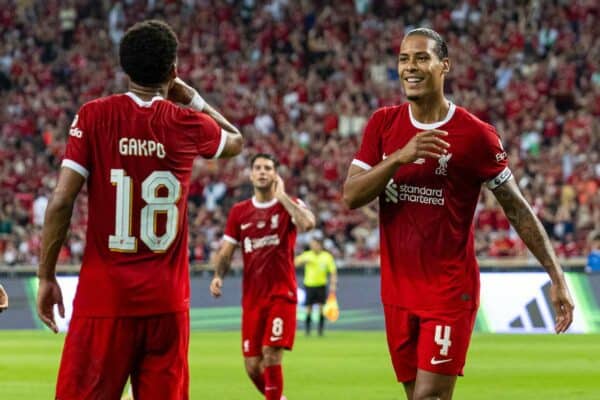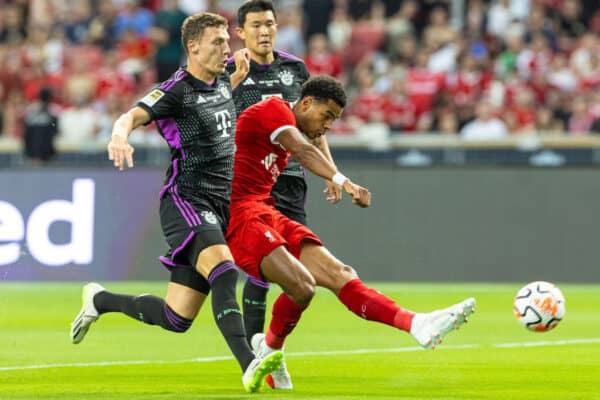 There is clearly going to be no shortage of goals this season, it's just keeping them out at the other end that might prove an issue.
Liverpool have scored at least three in each of their four pre-season games, but have also conceded 10 in that time.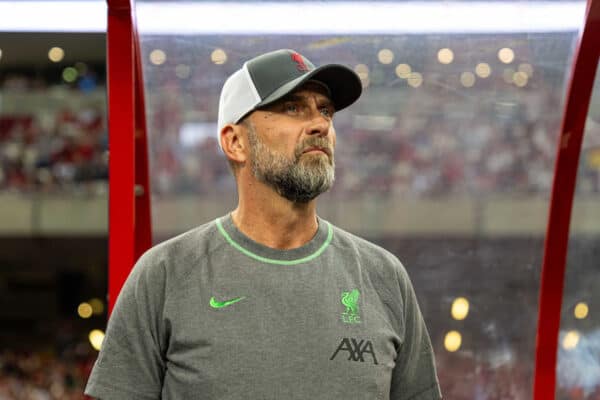 The boss opted to wear his cap the right way around for this one.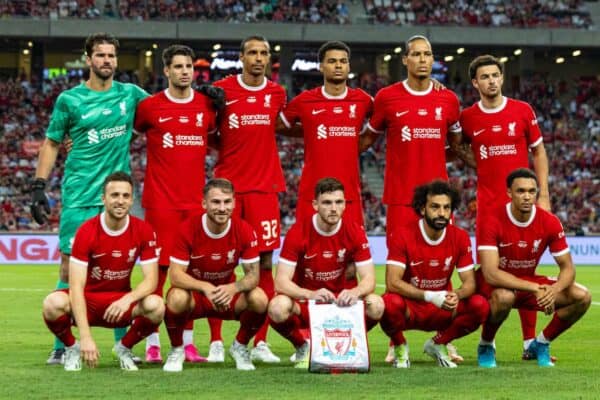 Liverpool were looking fine in their new home kit for the upcoming season.
The white collar might become a classic!


While pre-season is a time or youngsters to make their mark, many of the old guard are still going strong for Liverpool.