Liverpool rounded off their pre-season campaign for 2023 with a 3-1 victory over Bundesliga side Darmstadt at Deepdale.
Goals from Mohamed Salah, Diogo Jota and Luis Diaz earned the Reds a deserved win in their final friendly, though they missed out on a clean sheet as Mathias Honsak netted for the Germans.
Here are five things we learned from a game that Jurgen Klopp will hope has his side ready for the new Premier League season.
Starting XI for Chelsea settled?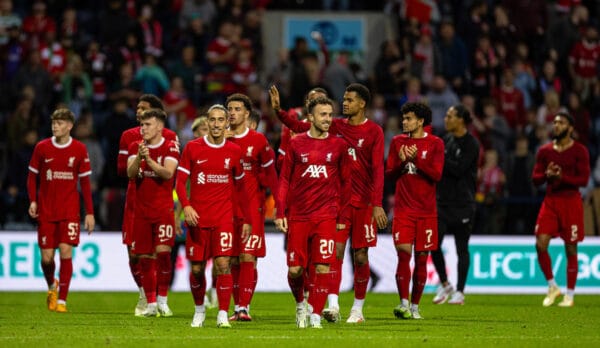 We always expected that the starting XI for this final pre-season friendly would offer clues as to what Klopp was going to do for Sunday's trip to Chelsea.
And, after every starting player stayed on until at least the hour mark, it would be fair to say it seems the team for that Stamford Bridge visit is settled.
It is not a side without its quirks, even looking beyond the fact that Fabinho has yet to be replaced in the centre of the park.
Diogo Jota appears to have edged out Darwin Nunez for a start up top, while Cody Gakpo looks primed for a midfield role despite his impressive performances up top.
Now, Klopp must hope that these big decisions pay off when a testing Premier League opener against Mauricio Pochettino's men rolls around.
Mac Allister tries out holding role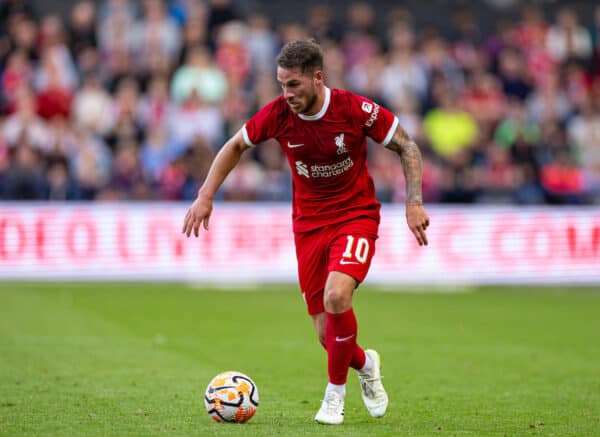 Of course, it would be remiss not to mention the identity of the man chosen to take on the holding role on this occasion.
Curtis Jones' absence from the starting lineup was put down to him having felt a slight tweak in the warm-up, with the decision taken not to risk a lengthy runout.
But that blow provided the opportunity to test out Alexis Mac Allister as the anchor man, a role he played on a number of occasions for Brighton.
The Argentine was certainly impressive, showing his class in possession from deeper positions but also his tenacity in the challenge in forcing plenty of turnovers.
In the long term, you would worry about Mac Allister's diminutive stature causing him issues against sides who wish only to win flick-ons in front of the back four.
However, Klopp likely saw enough against Darmstadt to convince him that his new summer signing is the best man for the job against Chelsea at least.
High line exposed again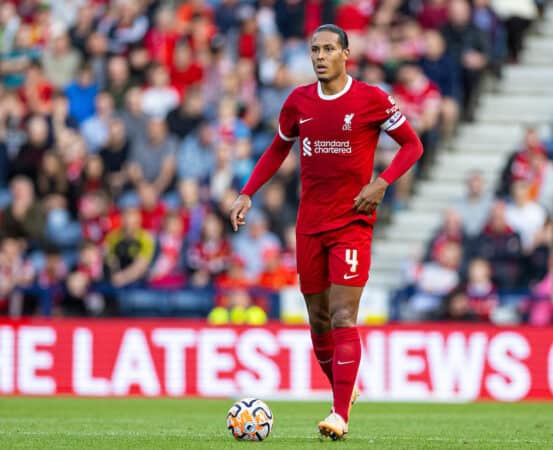 Perhaps it is time for us to reluctantly accept that Liverpool are going to look ropey in defence during the early stages of the coming season.
As has been the case all pre-season, their high line was exposed once again here as a simple ball over the top allowed Darmstadt to sneak in and score what was – incredibly – their first goal of the summer.
But, if recent campaigns are anything to go by, then that sort of lapse is going to be a regular feature for a little while, no matter who is signed in the coming weeks.
It often gets forgotten that, in defensive terms, Liverpool rarely start seasons well under Klopp, with questions over their high line a regular feature of the discourse in August and September.
Fortunately, things generally settle down, with a regular flow of games helping to bring rhythm and familiarity with how every situation should be defended.
Of course, the question here is whether this is simply history repeating itself, or if Liverpool's defensive issues this time are more deep-rooted ones that only a signing can solve.
Either way, it is difficult to imagine a clean sheet being kept against Chelsea.
Jorg Schmadtke attendance significant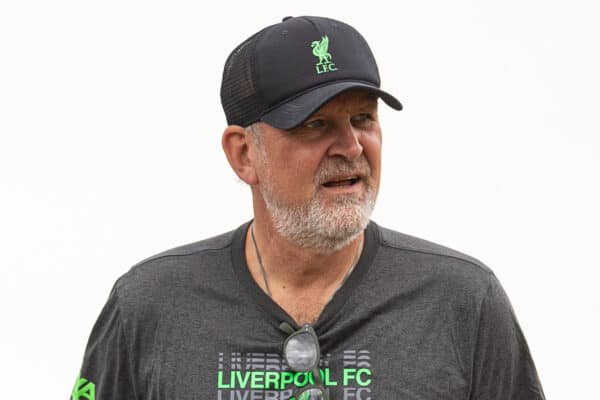 In light of the recent reports suggesting that temporary sporting director Jorg Schmadtke is conducting Liverpool's summer business from his home in Spain, his attendance at this game felt significant.
The German took his seat in the directors' box at Deepdale and watched on as a Reds squad still in need of surgery earned victory in entertaining fashion.
He will surely have noticed the occasional lack of solidity in midfield, as well as just how ill-suited Andy Robertson can look to his new role at times.
Perhaps that will force Schmadtke to push harder as he looks to conclude negotiations for Romeo Lavia, or indeed speed up the pursuit of a new centre-back option.
If nothing else, it feels encouraging that he is in the UK, where close contact with Klopp is possible and may well be necessary as the transfer window races toward its denouement.
Set-pieces looking sharp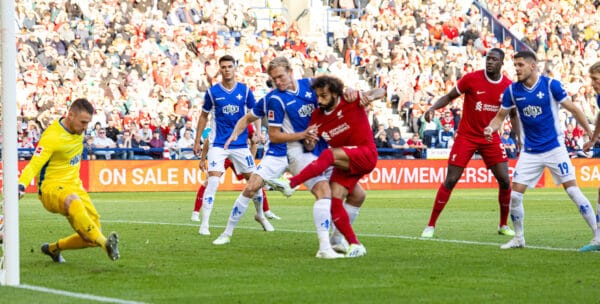 In the early part of a season, it can be difficult for teams to produce their best attacking football as they work their way back following a break from competitive football.
And at times like that, the importance of a game-breaking set-piece goal increases tenfold.
With that in mind, it is encouraging to see Liverpool looking so sharp from such situations, with two of their goals here coming from corners.
It has been something of a theme in pre-season, and Virgil van Dijk alluded to the fact that plenty of work has been done on set-pieces during an interview he conducted in Singapore.
Hopefully, this deadliness from dead-ball situations can sustain into the season, when the Reds will perhaps need a leg-up as they try to get back in the groove.