Recent history suggests Liverpool maintain their fast starts. Aaron Cutler looks at why it's so important the Reds get off to a flyer this time around.
Liverpool went from quadruple chasers to no-hopers in the space of six short, inexplicable months.
While a strong finish put some respectability on the campaign, it was an undoubted failure.
Even before the final whistle sounded at Southampton, inquests had begun.
Jurgen Klopp and his staff have spent the summer pouring over the detail, seeking to identify exactly what went wrong.
Contributory factors are plentiful and painful but, heading into 2023/24, one thing is certain – Liverpool have to start fast.
History tells us as much.
An evolving state of play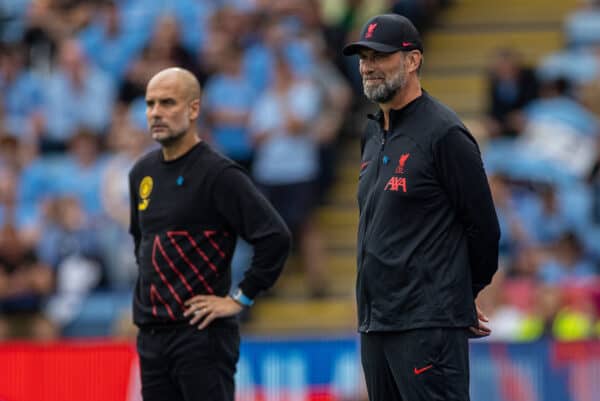 In the Premier League era, the Reds have seldom proved good chasers.
Indeed, our best seasons have manifested themselves when we've been quick out the traps. Rarely do we recover from a sluggish start.
Taking last year as a case in point, everything from tiredness to transfers was blamed for a disappointing showing, but it was a slow start that triggered a downward spiral.
Klopp's Liverpool had been built to go toe-to-toe with the almost all-conquering Man City. The only way to do that, seemingly, is to win nigh on every game.
When 97 points proved too few to clinch the title in 2018/19, the modern-day Red machine bounced back by winning 26 of their first 27 games the next season.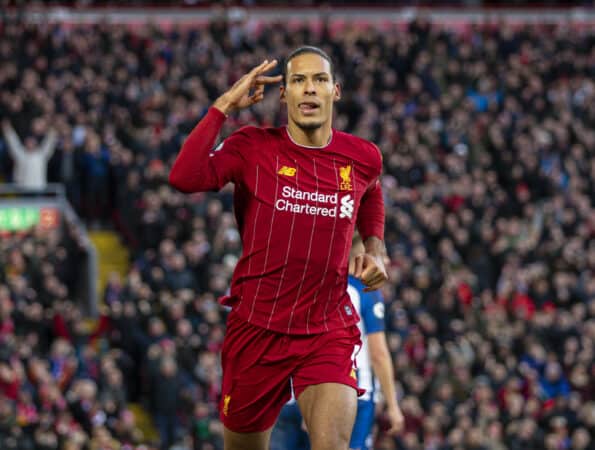 Not enough is made of that feat which is both astonishing and unmatched. It will surely never be repeated in the Premier League.
That mindset ended, or at least interrupted, Man City's dominance.
It was, though, both the making and undoing of Klopp's first great Liverpool team.
That's because pressure-turned-expectancy to win every game brings a different kind of setback when you don't.
Having taken a single point from their first three fixtures last term, it's not a stretch to think many at Anfield would already have privately conceded the title.
One month into the season, they were vying to be the bridesmaid, not the bride.
Rightly or wrongly, that impacts motivation. As coveted as it is, there is no trophy for fourth.
The Reds, Rodgers and recovery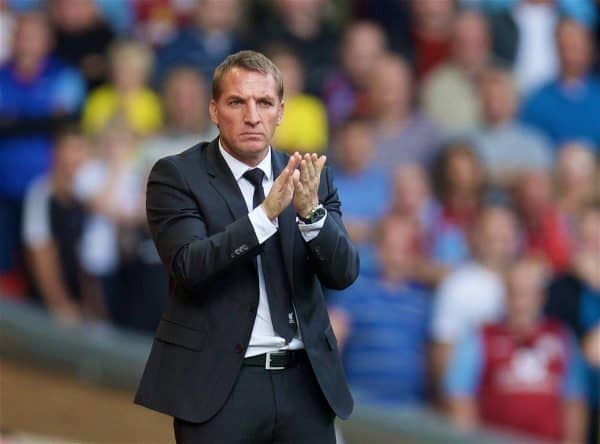 2022/23 is not exactly an outlier.
Liverpool sides of the modern era have almost always failed to rouse themselves following a slow start.
Since English teams were first awarded four Champions League spots, the Reds have finished in the top four on 13 occasions.
However, when failing to average two points or more per game from their opening 10 fixtures, they have only done so four times.
In other words, they hate playing catch-up.
Many a season has unraveled before Autumn. This is especially true when expectations have been ratcheted up.
Brendan Rodgers' final full season in charge is a good, or rather bad, example.
A disappointing 14 points from the first 30 available left us languishing in seventh position, a distant 12 points behind eventual champions Chelsea.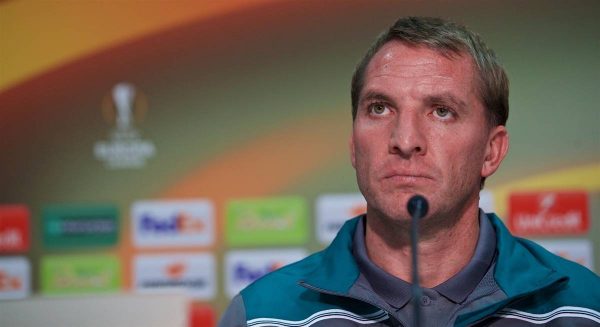 We rallied in the spring before a controversial home defeat to Man United brought about a frankly pathetic end to the season, bookmarked by a 6-1 humbling at Stoke.
Liverpool finished sixth and Rodgers didn't last much longer.
The manager's debut season is also worthy of analysis, if only because it marked a rebuild of sorts, the likes of which we might be about to witness again.
Amazingly, Liverpool mustered just 11 points from the first 30 on offer that term, failing to notch a single victory until late September.
By that stage they sat 12th, already 13 points off league leaders Man United and six adrift of fourth-placed Everton.
Rodgers' young side got their act together after Christmas but could only climb to seventh.
In both instances, we set a tone for the season and left ourselves too much to do.
Rafa Benitez's reign ended amid internal politics, but his fate was sealed in large part by a slow start to 2009/10.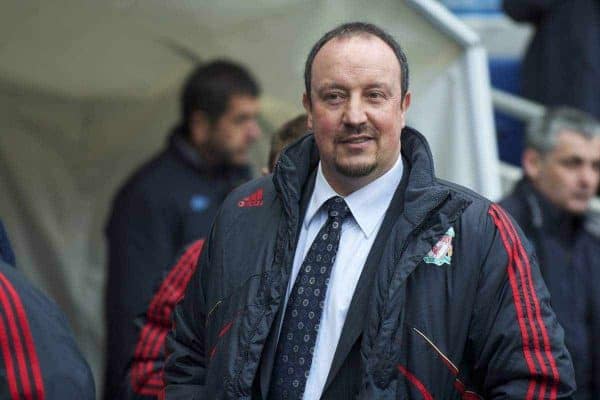 The previous season, his `Liverpool team amassed 26 points from the first 30 up for grabs, setting them up for a real tilt at the title come May.
Fast forward 12 months and that total had dropped to 18 from 30. They sat fifth after 10 games, six points behind champions-elect Chelsea.
Benitez and Liverpool would limp into seventh before parting ways.
Comebacks can happen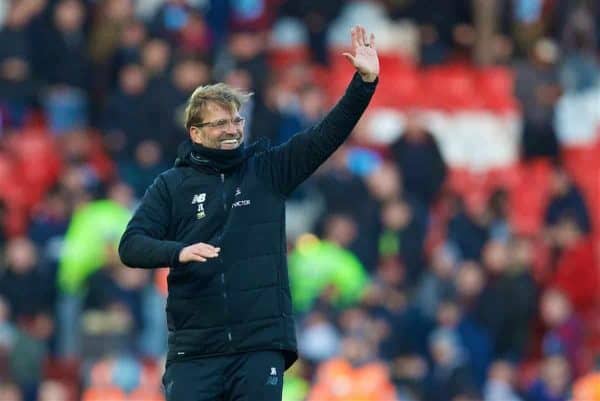 But what of those years when slow starts have not come at the expense of Champions League qualification?
As mentioned, they're few and far between.
Gerard Houllier's men secured what proved to be a vital fourth position in his final season at the club, despite averaging less than two points per game at the start of 2003/04.
Ten fixtures in, they had 14 points but sealed their place in the competition by reaching 60 overall.
That rather sorry total tells a story in itself, the Premier League is now far more competitive.
Slow starts could often be overcome until the era of petrostates owning football clubs.
That's no more, though, and a 60-point haul last season would not have been enough even for the Europa Conference League.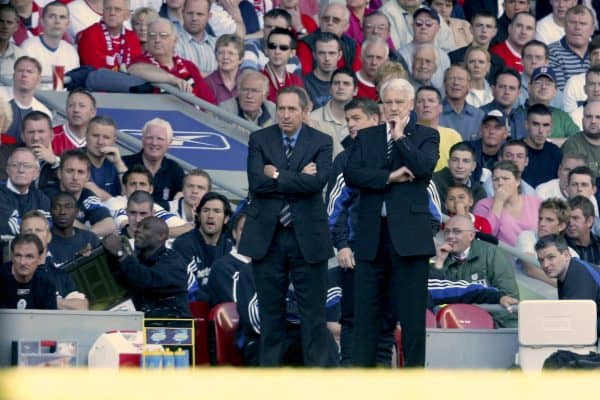 Elsewhere, Benitez managed to clinch top four spots in two seasons when his Liverpool sides proved slow off the mark.
Third was secured in 2005/06 after we had taken 16 points from the first 30, and again in 2006/07 when our return was just 14.
His teams would have sat fifth and eighth respectively when comparing points totals to last year's Premier League table at the same stage.
Reassurance can also be sought from Klopp's second full season on Merseyside.
We won just four of our opening 10 games in 2017/18 and sat sixth on 16 points at that juncture, 12 behind leaders Man City and three behind fourth-placed Chelsea.
A 4-1 trouncing at the hands of Tottenham marked a turning point for that season and his tenure, sparking a 14-game unbeaten run that helped secure fourth and inspire a run to Kyiv.
But, those are clear outliers.
In the nine years since 2001/02 in which Liverpool have failed to secure a top-four finish, they've only finished fifth on three occasions.
So, what about next season?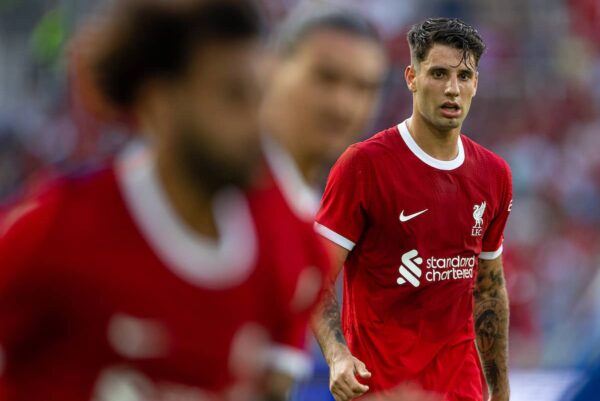 Records are there to be broken and Klopp's side have made a habit of smashing them.
Yet, history suggests even the normal one struggles with very normal starts.
He knows the importance of hitting the ground running but also the difficulty of doing so with a new team and challenging fixture list.
It is doubtful the German would have picked trips to Chelsea, Newcastle and Tottenham within the opening 10, yet he will know the platform that good results could build for season ahead.
At the very least, he will want to ensure we are within striking distance of the league leaders come the visit of Luton on November 4, our 11th league game.
If that's the case, he should trust his side to put their foot down for any pace setters to hear, as the Reds ride up the hill.