Liverpool's latest Anfield win over Bournemouth may not have been as emphatic as this time last year, but there were signs of a new horizon.
A promising end to last season in terms of form and results, an initially upbeat start to our summer transfer activities, then some disruptive Arabian nights, followed by unrequited attempts to tempt Moises Caicedo and Romeo Lavia to Anfield.
Throw in an uncompleted Anfield Road stand and it's all been a bit tumultuous.
Good job that everything on the pitch is running smoothly as the new campaign has begun…
An overgenerous and slapdash opening, gifts galore offered as focus in our own half seemed elusive. The first time the ball ended up in the Liverpool net on Saturday, the incident itself – and the linesman's flag – should have acted as smelling salts.
Yet they didn't.
Even at one down, Jurgen Klopp's players seemed to be stumbling over their own feet, as if the scoreline in the corresponding fixture from last season had earned them the right to sleepwalk into the first home game back.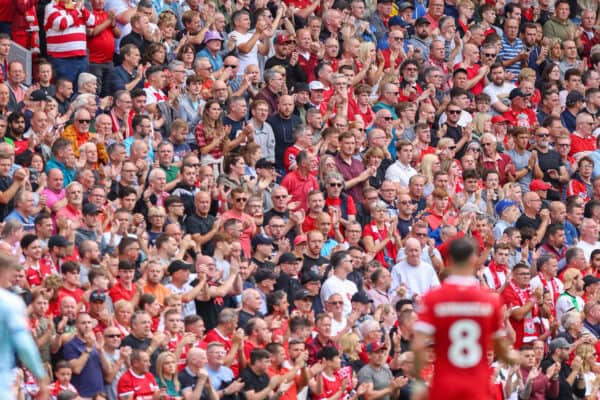 As juxtapositions go, this was the complete opposite of events at Stamford Bridge six days earlier, where Liverpool were dominant and composed until Mo Salah fell foul of VAR and a projected 2-0 lead was transformed into a disjointed 1-1 draw.
Three goals and a red card later, and things felt a little more to the script we might have envisaged for the beginning of 2023/24, after 2022/23 came to an end via a run of seven wins and four draws across an unbeaten last 11 Premier League fixtures.
Perspective and all that, while some of us opt for the layer of emotional protection that comes with an 'expect the worst and hope for the best' approach with regards our hopes this time around, despite the transfer setbacks I feel there are reasons to be cheerful.
A two-part rebuild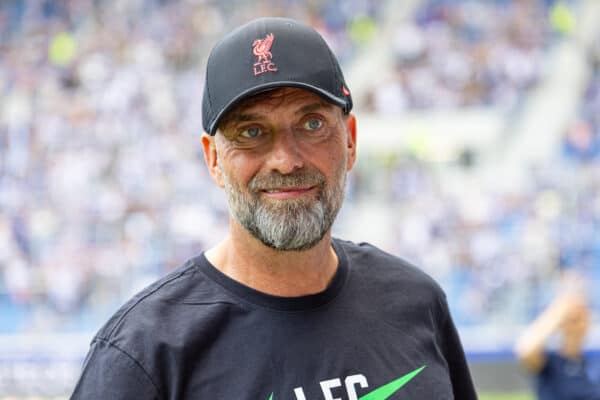 Midfield, having long been the elephant in the Anfield changing room – even during Champions League and Premier League winning seasons – has finally had the reboot it so badly needed.
Some of it planned, some of it unexpected. Five out, three in as things stand, with the third of those newcomers arriving just over 24 hours prior to kickoff on Saturday.
It has made for an uplifting yet uneasy rejuvenation.
The numbers game is an undoubted concern, yet it has been tempered with the emergence last season of Stefan Bajcetic, and the ground made up by Curtis Jones during the run-in.
Amongst the others we have managed to retain, Thiago remains but will surely wind up keeping to his average of missing at least a third of the season, while the jury is still largely out on Harvey Elliott, who seemed to provoke more questions than answers during his late cameo on Saturday.
It was no summer surprise to see the departures of James Milner, Naby Keita and Alex Oxlade-Chamberlain, but the losses of Fabinho and Jordan Henderson were clearly not part of the script.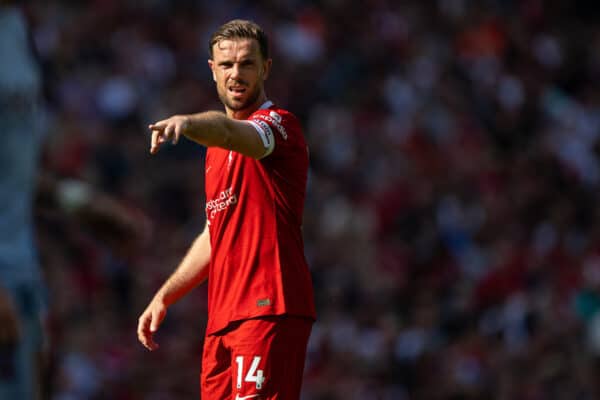 The latter two certainly agitated for their lucrative moves east, but it was very un-Liverpool of us to allow them to go without having replacements sourced and secured.
Rightly or wrongly, Fabinho and Henderson represented the core base of the Liverpool midfield for a significant period of time, with a revolving-door system dictating who would play alongside them.
The demographic now changes dramatically. The departures of Henderson and Fabinho could well be the making of us.
The next great midfield duo?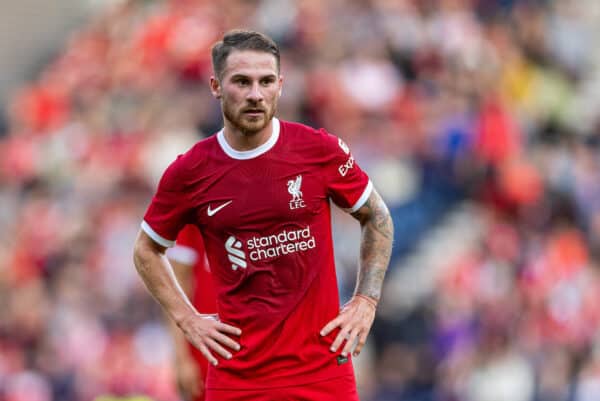 You can't help but be delighted with the signings of Alexis Mac Allister and Dominik Szoboszlai who, combined, offer us a third-eye vision and a force-of-nature drive that can serve us hypnotically for many years to come.
Mac Allister is the perfect fit for Liverpool, in theory. Cultured, intelligent, and calm in possession, he has the angles worked out in his head long before he interacts with the ball.
Potentially, at a near decade-and-a-half wait, we might have finally found ourselves an heir to Xabi Alonso.
He was hard done by with the red card that was flashed at him on Saturday, but even if it had been a yellow instead, it still would have been two bookings in his first two games.
Even if his sending off against Bournemouth were to be rescinded, we will probably have to get used to his periodical suspensions across the months ahead.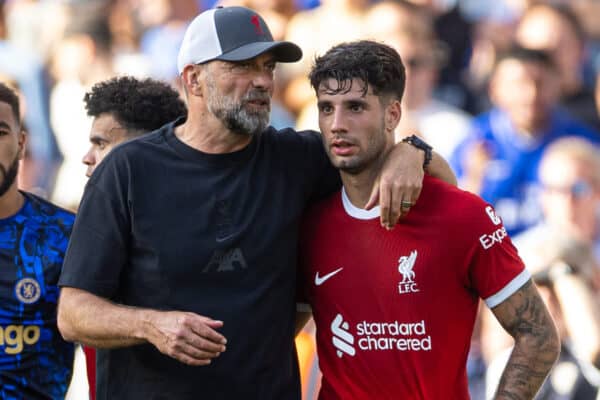 With Szoboszlai, we find a player who seems to have everything you could possibly want from a midfielder.
Strength, pace, an attacking verve, no problem dealing in the dark arts whenever necessary, an eye for goal, a will to win, passion and commitment.
An iron fist within a velvet glove of a player, he is a joy to watch.
The missing piece?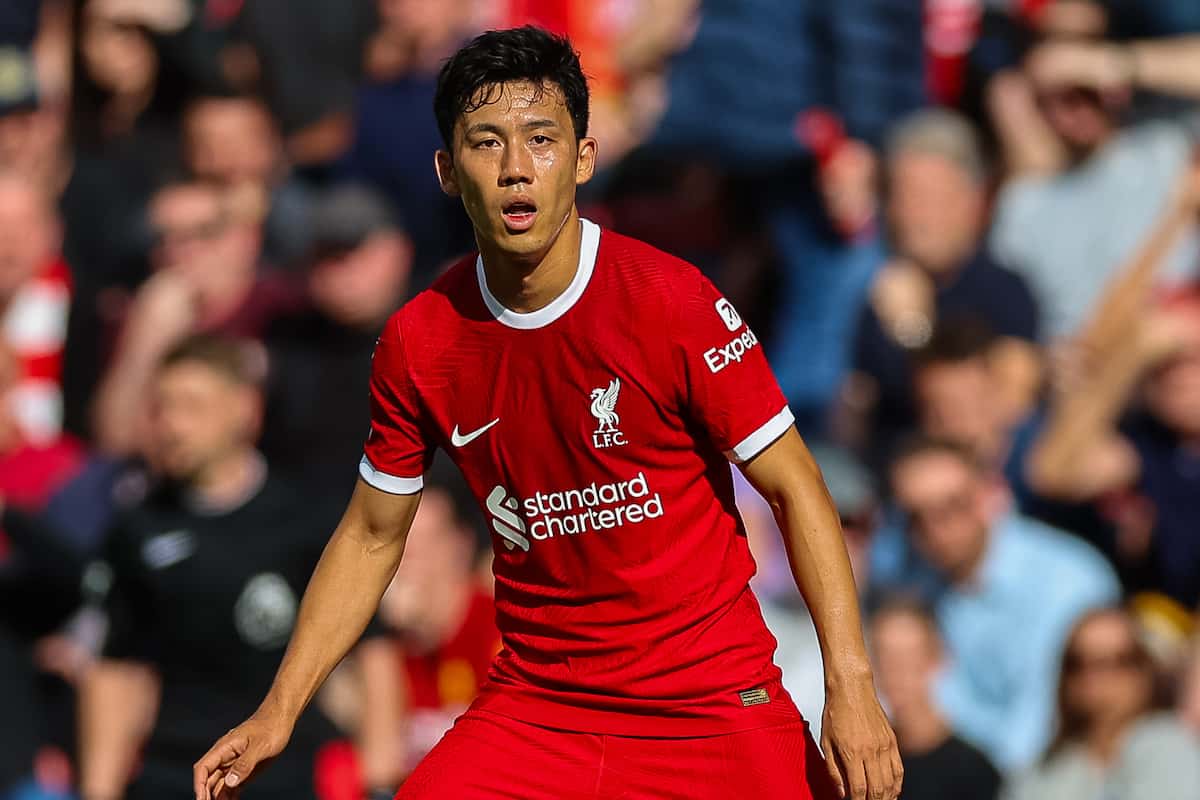 Our newest of new signings, Wataru Endo entered the fray shortly after Mac Allister's exit on Saturday, and he played his part in guiding us to as serene a final third of the game as we could have wished for with 10 men.
Peculiarly, Endo was written off by a glass-half-empty caller on the Radio Merseyside phone-in as I was on the drive home, for seemingly no better reason than him costing around £95 million less than Caicedo was going to set us back.
Whether Klopp makes another addition to the midfield before the end of the transfer window or not, the signing of Endo might well prove a clever one.
The departures of Henderson, Fabinho and Milner has seen a huge amount of shithousery experience vanish from the squad, and the Japan captain can make up some of the shortfall.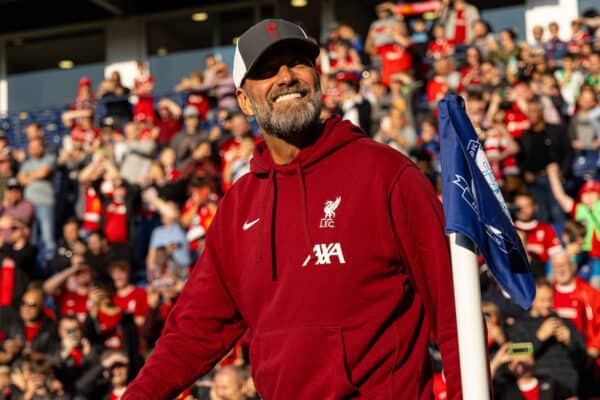 We'll likely need plenty of that on Tyneside next Sunday, in a game where we can't afford to deploy Cody Gakpo in midfield.
After a vital win against Bournemouth, a game that found itself sat between trips to Chelsea and Newcastle, next Sunday offers us the opportunity to make a statement, should we be capable of it.
That is both in terms of where Liverpool find themselves, and in respect to planting a few doubts in the minds of what Eddie Howe and his players think of themselves and their chances this season.