The opening weekend of the Football League saw new time-wasting rules in effect, with a warning of 110-minute games for the Premier League.
As with every season, officials have been instructed to implement a host of rule changes for the new campaign – including a clampdown on time-wasting.
Similar to the World Cup in Qatar, time out of play will be totted up and added on at the end of games, rather than a referees making an arbitrary estimation.
The weekend just gone saw the start of the season in the Championship, League One and League Two, as well as Man City and Arsenal's clash for the Community Shield.
In a study by BBC Sport, it was found that all 35 matches played in the Football League saw at least eight minutes of additional time.
The fixture with the least amount of time added on was Middlesbrough's 1-0 defeat at home to Millwall, which saw eight minutes and 45 seconds extra played across the two halves.
Stevenage's 1-0 victory at Northampton, meanwhile, had 22 minutes and 36 seconds added on, which was one of five matches that lasted over 110 minutes.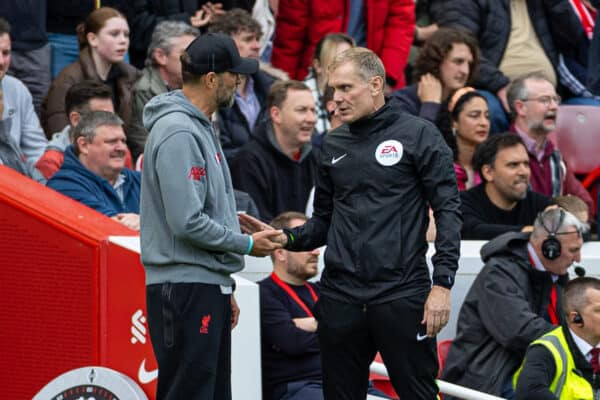 It stands to reason, then, that many Premier League games in the season to come will break the 110-minute mark – particularly with the likes of Newcastle, Brentford and Nottingham Forest, who were the worst offenders last time out.
In Football League games, 15 goals were scored in additional time, which was also the case in the Community Shield.
After Leandro Trossard's deflected equaliser in the 110th minute, Arsenal went on to defeat Man City in a penalty shootout.
Speaking after that game, Pep Guardiola insisted that players and managers were not consulted on the upcoming changes while they were in discussion.
"I had the feeling, not because we were winning 1-0, that not much happened to extend by eight minutes," he told reporters.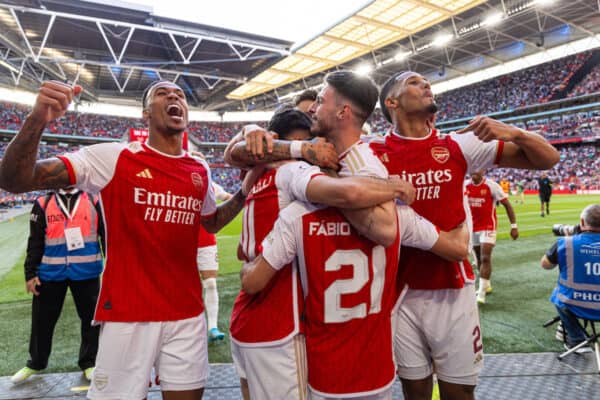 "But it's a good question for the international boards and all the people, because they do not consult the managers, they don't consult the players.
"They [change it], we have to accept.
"With this amount of games, now we are not going to play 90-minute games, now games are going to be 100 minutes, that's for sure. One-hundred minutes.
"Today it was eight minutes. Imagine, if they extend for goals, 4-3, with 30 seconds or 45 seconds for seven goals – tomorrow morning, 8am, I am here playing."
We had a meeting last week with the FA. They recommended from the referees new decisions and rules.

From the managers and players, we have shared our concerns for many years now that there are too many games, the schedule is overcrowded, and it's at a dangerous level for…

— Raphaël Varane (@raphaelvarane) August 7, 2023
Guardiola was not the only figure to question the changes, with Man United defender Raphael Varane voicing his opposition in favour of player welfare.
"There are too many games, the schedule is overcrowded, and it's at a dangerous level for players physical and mental well-being," the Frenchman wrote on Twitter.
"Despite our previous feedbacks, they have now recommended for next season: longer games, more intensity, and less emotions to be shown by players.
"We just want to be in good condition on the pitch to give 100 percent to our club and fans. Why are our opinions not being heard?"
Jurgen Klopp is likely to agree with this stance, and will almost certainly be asked about the situation in his next press conference.