Mohamed Salah has made no secret about wanting to break every Liverpool record possible, but his ambitions have seen him repeatedly ask the club's top goalscorer why he "scored so many goals!"
Salah has scored 186 goals in 305 appearances for the club, positioning him joint-fifth in the club's all-time goalscoring charts, four positions and 160 goals short of Ian Rush.
The former No. 9 set a record that will, surely, never be surpassed, having notched 346 goals across his 660 appearances – a career of longevity and lethal strikes.
"I'm just motivated to keep breaking records, keep scoring goals and winning games," Salah said back in May, but the title as Liverpool's top goalscorer will likely elude him – but that will not stop him trying.
The No. 11 has rightly brought up the fact of Rush scoring so many goals in their various interactions over the years and you can imagine the Egyptian's wry smile as he does so.
"I speak a lot to Mo Salah, Mo keeps saying why did you score so many goals!" Rush told Bangladeshi outlet Prothom Alo.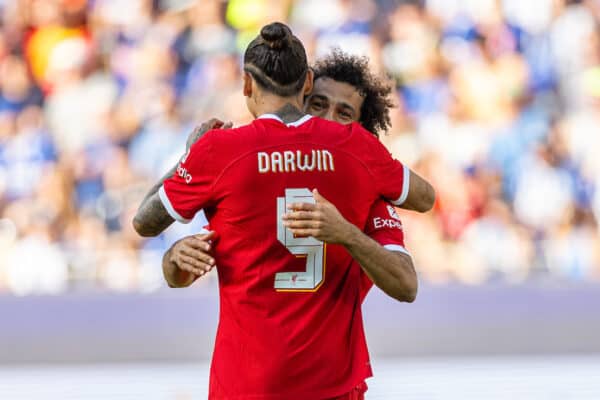 "He is thinking he might break my record. He would have to be there a good few more years if he is going to break that record."
If he continues his current average of 31 goals per season, Salah would need to be at Anfield for a further five seasons to overtake Rush. Truly puts into perspective how incredible Rush's tally is!
"I think I was lucky, I didn't have many injuries," Rush said of his 346-goal haul. "When you look at Mo now, he is not getting many injuries as well. After he had that accident with the shoulder, you can see his fitness and he has built up all his body.
"He plays virtually every game. He plays bit more of a wide role now. I don't think he has scored as many goals but I think he made just as many assists this year. He has become more of a team player."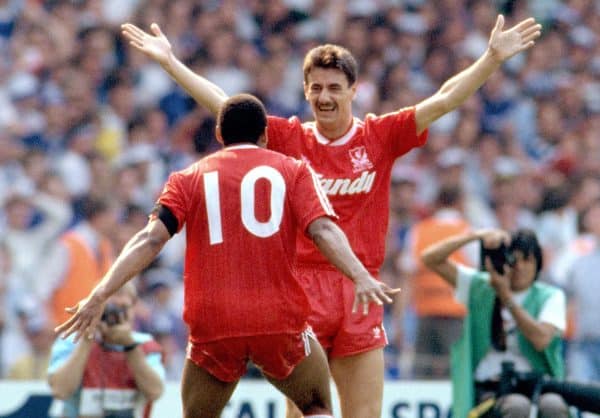 If the day ever came, Rush would not begrudge his record being broken, but his estimation of a "few years" may be understated!
He further explained: "I'm proud of the record. Records are there to be broken. As long as Liverpool are successful, the person who does it, good luck to him. But I think it'll be a few years."