There will be a section of Liverpool's supporter base bitterly disappointed that Fenway Sports Group's search for additional investment has not ended in a full takeover.
It was confirmed today that New York-based firm Dynasty Equity will take only a minority stake in the club, with sources valuing their investment at somewhere between $100 million and $200 million.
This is not the £4 billion full acquisition that many had dreamed of when it was first reported in November of last year that Morgan Stanley and Goldman Sachs had been appointed to seek additional capital.
Yes, the Reds have won it all under their current owners, but at the time the above news emerged they were in the first months of a poor season that it was felt owed much to a lack of investment.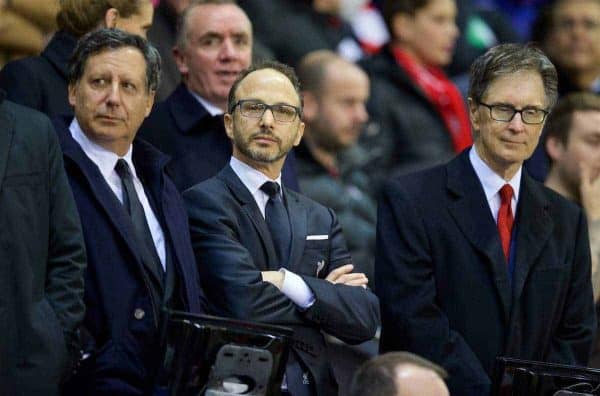 And that stance has since been backed up by a start to this campaign that has seen a long overdue midfield rebuild restore Jurgen Klopp's side to their best.
In that context, fans could be forgiven for wondering: what would happen if this manager worked under a chairman who gave him comparable funds to, say, Man City?
And no matter how many years of expertise in sports investment they might bring to the table, Dynasty cannot offer that.
Still, they do ensure a level of continuity that is worth celebrating given that the arrival of new owners represents a step into the unknown.

Chelsea are the most recent proof that change is never guaranteed to be positive, even when it comes with a seemingly unlimited transfer kitty.
And their wayward spending is particularly useful for underlining that, in FSG, Liverpool have a sporting expertise behind the scenes that they should be reluctant to relinquish.
If nothing else, Dynasty have ensured that this platform for success – namely, an enviable record in the transfer market – will stay in place going forward.
However, the biggest upside of their involvement comes in correcting an under-discussed recent strategic misstep from the owners: namely, the use of short-term bank debt to fund capital projects.
The Anfield Road expansion, building of the AXA Training Centre and reacquisition of Melwood have meant that Liverpool's rolling credit facility has swelled in recent years.
These projects could, of course, have been funded using long-term debt or owner financing, but FSG's aversion to risk resulted in them taking a different path to that of comparable clubs.
The result was repayment terms and interest demands that created an unnecessary pressure on cashflow at a time when the club were still dealing with the aftermath of the pandemic.
And, while the exact cost of that approach is difficult to calculate, you do not have to be an expert in accounting to suggest it has put the squeeze on transfer business over the past few years.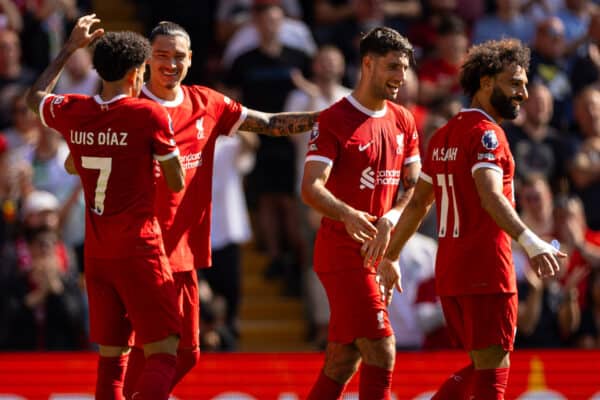 Fortunately, Dynasty's arrival alleviates that issue and, though senior figures at Liverpool are keen to play down talk of a 'war chest', the benefits of freeing up the club's growing commercial, matchday and broadcasting revenues seem obvious.
Unless any unforeseen external drains on cash emerge, the Reds' ability to spend in forthcoming windows will surely be enhanced by the absence of such debt.
And so, while it might not be the new ownership that many fans wanted, today's news might just represent the ideal end to Liverpool's long-running search for investment.