It has been remarkable to witness the shift in tone that has followed Liverpool's decision to release a statement regarding the VAR blunder they were subjected to at Tottenham.
Rather abnormally for football, there was broad cross-club support for the Reds in the immediate aftermath of the game, a fact best illustrated by Man United legend Gary Neville's scathing criticism on Sky Sports.
But now that they have attempted to actually do something about this injustice and taken steps to ensure it does not happen again, the narrative appears to have changed.
Neville has since rowed back from his initial position, describing Liverpool's statement as "a mistake" on social media, while many journalists have also queued up to express their disapproval.
It seems that, in the eyes of many, the only acceptable response to the most egregious refereeing error of the VAR era would be to simply let it go.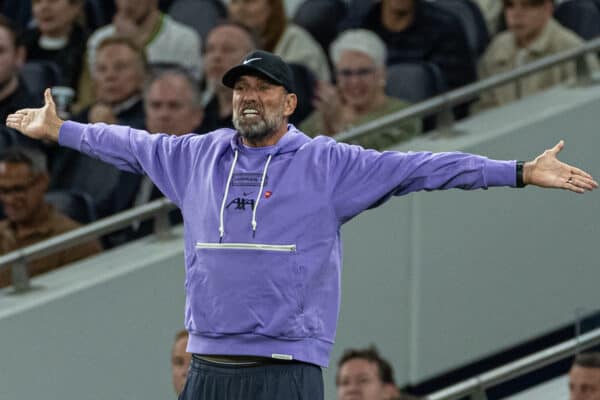 Unfortunately, this isn't one of those hotly debated subjective decisions best exemplified by the red cards shown to Curtis Jones and Diogo Jota in the capital.
Rather, Saturday's key incident was a catastrophic failure of protocol that led to a remarkable factual error being made and then subsequently compounded due to inflexibility.
We cannot say for sure whether the awarding of Luis Diaz's goal would have had a material effect on the outcome, seeing as the entire game would have been changed from that moment onward.
However, the fact there is any uncertainty over the consequences throws up questions about the integrity of this Premier League season – ones that will only get louder should Liverpool finish narrowly short of the title or the top four.

Do not forget, that happened to the Reds less than two years ago, when the officials failed to award an 85th-minute penalty for a Rodri handball as Man City beat Everton 1-0 late in the season, en route to winning the title by a single point.
That may have been a subjective decision, but the PGMOL subsequently apologised and so, had the campaign played out exactly the same aside from those five minutes at Goodison Park, the trophy would have gone to Anfield.
That situation is no doubt part of the reason why Liverpool have gone so strong in responding to this latest error, making the most thinly veiled of threats in vowing to "explore the range of options available."
Many have incorrectly taken that line to suggest that the Reds are pushing for the game to be replayed, but it is understood to be highly unlikely they would pursue such extreme recourse.
The reality, though, is that the club are simply keen for a thorough and transparent review – one not prejudiced by that hasty declaration of "significant human error" – to be conducted in order to avoid a repeat.
Clearly, the VAR process has to be tweaked in order to further minimise the possibility of human error, including implementing better communications around goal awards and allowing referees to pull play back in the event of such a huge error.
Questions must also be answered over whether officials will continue to make 7,000-mile round trips to officiate in the UAE in the days prior to games, given that it is hardly a huge leap to suggest that fatigue may have contributed to this latest slip-up.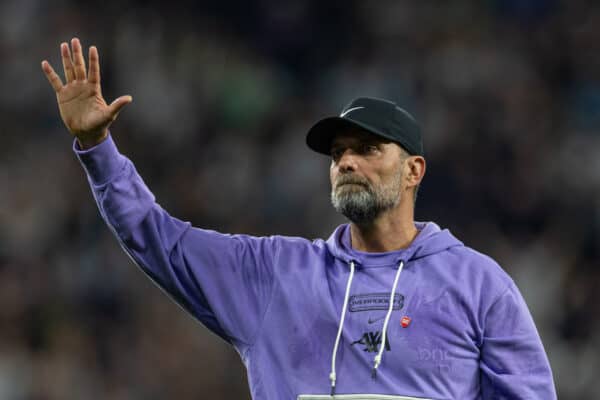 Of course, there are some who will continue to believe Liverpool are taking a heavy-handed approach, as they attempt to force the PGMOL to make changes after issuing a 14th apology to a Premier League club in as many months.
But they might wish to ask themselves whether supporting the status quo will be worthwhile when it eventually comes around to inflict pain on their team, too.
READ MORE: We shouldn't have to talk about incompetent officials, but we are – again