Liverpool Football Club, through the looking glass.
In a galaxy far, far away '¦ as the famous George Lucas film went '¦ you can almost imagine there being another Liverpool Football Club, living in parallel to our own. Where we would play in red and white; they would play in blue and black.
Where we would win countless trophies and rewrite history; they would be mediocre. Where we would have a pint and some curry and chips before the game; they would have a glass of wine and a grass fed steak. Where we'd stumble into town after the game and pull out some questionable dance moves and, if we're lucky, an even more questionable bird; they'd sit around some elegant plaza before tangoing expertly up to some sultry dark haired beauty. However, to find this parallel universe, the reality is that you don't have to go light years, you just have to go to Uruguay '¦ Montevideo, to be precise.
Our doppelganger is Liverpool Futbol Club (you'll note how it's handily spelt in Spanish to avoid any confusion) and they play in the Primera Division Uruguaya (again, you'll note how that's handily spelt in Spanish to avoid any confusion). Founded in 1915, the sporting history of Liverpool Futbol Club is not as glittering as our own. Never to win a league title or major domestic cup competition, Liverpool Futbol Club are the nearly men – the Bayer Leverkusen or the Newcastle United, if you will – of the Uruguyan game.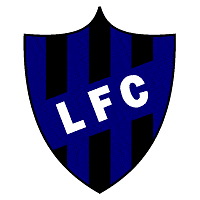 So where do Liverpool Futbol Club get there name from? It derives from the geography of Liverpool and Montevideo as the respective father cities of each club. With a prominent maritime culture and a strong trading history, Montevideo, like Liverpool, is one of the most important ports in seafaring history. In the same manner as many other clubs of the day, in setting up Liverpool Futbol Club, the founding members looked to England for inspiration. It was decided that Liverpool was the English city that closest resembled Montevideo. Consequently, and seemingly blessed with an uncanny ability to spot a winner, it was on this basis that the founding members of Liverpool Futbol Club (as it became) decided to adopt the name. It was from that point forward, however, that the fortunes of each club would go their separate ways. Rather than a mirror image, each became a mirror opposite. Red and white; blue and black. Success; failure. And it was not until sometime later, following an important event in 2006 (no – not the execution of Saddam Hussein), that a turning point may have been reached in the nature of this through the looking glass relationship.
It was our own Bill Shankly (peace be upon him) who first identified the power of a red kit to make a team look and feel more powerful. Ron Yeats famously looking ten foot tall. Liverpool Football Club, the mighty reds, striking fear across Europe. Similarly, Real Madrid's all white kit evoking the European Cup triumphs of Puskas and Di Steffano. A brilliant team given a heavenly aura.
Now whilst I'm too young to remember either of those two legendary teams, in a totally different vein, I can remember Man United writing their own rather twatish. That away defeat to Southampton. That infamous grey kit.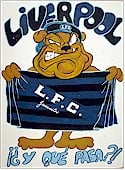 You might all remember (though doubtful the United manager can), Fergie had been drinking and couldn't see anything. Phil (being as fucking useless as the other week) couldn't see Gary. Gary was a moaning gobshite and couldn't see Phil. Unfortunately everybody else could see both Phil and Gary '¦ and unfortunately we still can (whether they are wearing grey, green or any other colour).
Nevertheless, psychologically at least, it seems the colour of a kit can be important. Shanks knew this. And he knew this well before any testing had taken place at Loughborough. And it's yet further proof of his enduring genius. So, in 2006, Liverpool Futbol Club changed their away kit to red '¦ the mighty red and from that point on we can track a third place finish in the 2008 Uruguyan Clausura and a current league position of fourth. All of this suggests a team on the up. Indeed, like our own side, Liverpool Futbol Club remain unbeaten this season. Is all that it takes a red kit? Or is just that we were fortunate as a club to have had a genius arrive at exactly the right moment? Probably more of the later than the former.
Having established that Liverpool Futbol Club now play in red (at least for away games), where do they call home? The answer is the 9,500 capacity Estadio Belvedere and, in terms of back story, it shares a remarkably similar lineage to Anfield.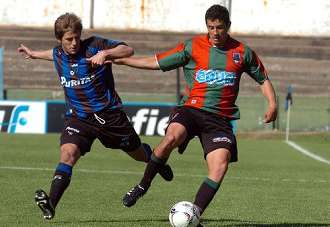 The Estadio Belvedere started life as the home of Liverpool Futbol Club's cross city rivals, Montevideo Wanderers. Like Anfield, Liverpool Futbol Club would later acquire the title to the Estadio Belvedere and Wanderers moved across town. However, in another one of those through the mirror glass moments, financial considerations resulted in Wanderers moving back to the Estadio Belvedere and both clubs now ground share – a troubling premonition. In this vein, I wonder if the fans of Liverpool Futbol Club would have some important things to tell us about ground sharing with cross city rivals? Probably nothing that we can't draw our own conclusions on already.
So after all this it's interesting to think that whilst we're sat in Anfield at half time, eating a scouse pie (or something a bit less horrible), there's some Uruguyan bloke sat half way across the world also watching a side called Liverpool (or at least just getting back from the game, if you're going to be pedantic about the time zones). And whilst he's just finishing off a steak and getting ready to go out to meet his fit South American missus (lucky bastard) '¦ we'll be making our way back from the game and planning our Saturday nights out. And chances are, we might even both be wearing a red Liverpool shirt.
So whilst there's only one Liverpool Football Club, there's two Liverpool FC's. Born out of a similar geographical circumstances, the clubs share many similarities and yet many differences. One club has lots of Spanish speaking players, the other club has lots of Spanish speaking players. One club play in red every week, the other club now plays in red every other week. One club is undefeated this season, so is the other. One club's fans ground share, the other club's fans would rather eat a bollock than ground share.
And it's all in a galaxy not so far, far away '¦ just a £900 flight.
As a quick aside, it's initially less pleasingly to think that there's also another club called Everton. Corporacion Deportiva Everton play in the affluent Chilean beach resort of Vina del Mar, just up the road from big city Santiago '¦ striking parallels with Corporacion Tesco Everton of Kirkby anyone? (If comparing Kirkby with the posh beach resort of Vina del Mar isn't a bit of a stretch).
Corporacion were named by visiting Liverpudlian sailors in 1909, possibly in honour of a particularly nasty dose picked up at a nearby brothel (they were sailors after all, it'˜s not a radical supposition).
And whilst our Everton are humorously shite – Corporacion Deportiva Everton were Chilean champions in the 2008 season '¦though it's reassuringly safe to say that they'll be the only club called Everton winning anything in the near future '¦ just thank fuck that they're all the way down in Chile!