Si Steers takes a look at the first half-season of Brendan Rodgers' reign as Liverpool manager.

It has been an inconsistent and underwhelming first half of the season for Liverpool under Brendan Rodgers. There have been good performances and glimpses of what Rodgers is trying to achieve at the club; but there have also been some really poor efforts against West Brom, Arsenal, Villa and Stoke.
It is difficult to judge Rodgers at this point. He has inherited a core of very good players, and in Luis Suarez a genuine world class talent. But he has also inherited an overpriced and overpaid squad; despite a wage bill that topped out at almost £130m a year (70% of total revenue) we haven't finished in the top four since 2009.
Liverpool FC still generates top four revenue; and with zero debt that means a top four wage bill and a top four transfer budget is realistic. But it has to be spent wisely. Far too many mistakes have been made in recent windows; and that has meant Rodgers has had to manage within short term constraints as a realignment of quality vs. value has had to be at the heart of our transfer strategy since his arrival. It has been a painful process and left the squad short in some key areas.
If you compare our season to United we have conceded two less goals and lost three more games. The key difference is we have drawn 7 games; and United have scored 23 more goals than us. A Robin Van Persie sized difference. Turning those draws into wins has to be the focus for us in the second half of the season.
Reliance on youth
Despite having a core group of very good players Rodgers has had to integrate a group of promising youngsters to fill gaps in the squad. We have had to rely on Wisdom, Suso and Sterling to come in and fill key roles in the side. Both Suso and Sterling have had to contribute at the top end of the pitch; a tough initiation against experienced Premier League defenders.

One of our biggest issues this season has been a lack of goals. We have created more chances than any side in the Premier League, yet we have only converted 31. If you look at the games against Everton and Newcastle that were both draws – in both of those games Sterling had a clear cut scoring chance.
With experience will come composure; and in 2-3 years time you would expect that Sterling will be burying those kind of chances. But the fact we have had a 17 year old in key scoring positions is symptomatic of the constraints Rodgers has been working under.
Sterling has featured in almost every game this season. He has been sensational; but along with Suso will struggle to find consistency so early in his career.
Leaking goals
One of the biggest disappointments has been the amount of goals we have been leaking. Our back 6 (including Reina and Lucas) is strong on paper. We have conceded 26 goals this season: compared to a total of 40 conceded last year.
We seem to be missing the influence of Steve Clarke; although a number of goals we have conceded have been from individual mistakes.
There seems to be a role open on the coaching staff for a defensive coach. That role is made for Jamie Carragher. His organisation and positional play are outstanding.
If Rodgers' blueprint for Liverpool is to succeed then it has to be built on a solid base. We have the right players in the defensive half of the pitch; but we need better organisation and we need to find a way to deal with the ball in the air better than we are doing at the moment. Against Stoke and West Ham we looked lost against the aerial bombardment.
Rodgers' singings
Rodgers' big summer signing, Joe Allen, started the season well. But he has since struggled to find his role in the team and failed to establish himself. Fabio Borini has been injured for a large part of the season; so it is impossible to make a judgement on him at this point.
The biggest issue with Allen right now is the team is not playing to his strengths. Rodgers likes to play a fluid 4-3-3 but right now he doesn't have the players that are an ideal fit into that system. So the team's identity is a hybrid of Rodgers preferred system with a hint of 4-2-3-1. That means Allen is playing as part of a 2 rather than further up the pitch; an area where both he and Rodgers know he is more effective.

Joe Allen is a technically gifted footballer; and he is only 22 years old. The time to judge Allen is when Rodgers has his chess pieces in place; and Allen is given the role in the team for which he was recruited.
With the imminent arrival of Daniel Sturridge we will have a more potent looking front line. If Sturridge can reproduce the form he showed for Chelsea under AVB (in a similar kind of role and system) he can be a great foil for Suarez. There will also be more arrivals in the January window as Rodgers reshapes his squad.
The key period for Rodgers will be this summer. I expect a competitive transfer budget; and with both Cole and Carragher off the wage bill that will free up £180k a week (3-4 potentially good players). There maybe more that leave as well giving more flex on wages.
The transfer committee
It is critical that Liverpool avoid future mistakes in the transfer market. In the self sustainability model; minimising risk is one of the foundations to success. That is why there is now a 'transfer committee' in place at the club.
That committee will minimise the 'gut feel' and base decisions on fact and data. It will source players based on attributes; not name or profile. It will also place a value on players that will guide the club's negotiations.
There is no way of completely minimising the risk on transfers; and it will be Rodgers role to add the 'gut feel' to the decision making process. A player's mentality and personality are as important as technical attributes; and they have to be a consideration when scouting players.
The transfer committee wasn't in place over the summer; and it will need at least two windows to determine if it is a success. If pieces fall into place by the end of the summer window we should have 5-6 new players.
So it will not be until this time next year that you can accurately judge the impact of the transfer committee.
Backing from the owners
By introducing the transfer committee FSG have devolved the power of player recruitment away from the boardroom to the football people. This should mean that the only role of the owners is to sign off on budgets.
The budget for players will be dependant on how the club performs commercially. With the new commercial deals coming into play this season; and a sustainable wage bill that should mean there are resources available.
The biggest resource Rodgers needs from the owners is time. Floating around 10th place will never be good enough for Liverpool Football Club. But this is a starting point – not an end point. Whether or not Rodgers can get us to the end point is unknown; but he has to be allowed the time to build.
It isn't about anybody connected with Liverpool FC accepting or embracing mediocrity. It is about accepting that circumstances have combined to set the club back. It is also about accepting that in a world without sugar daddy ownership; balancing the books is a necessary part of football – whether supporters like it or not!
Learning points
It has been a turbulent few months for the club under Rodgers; and despite circumstances being difficult, he has also made some errors in judgement that have not helped him during the difficult moments.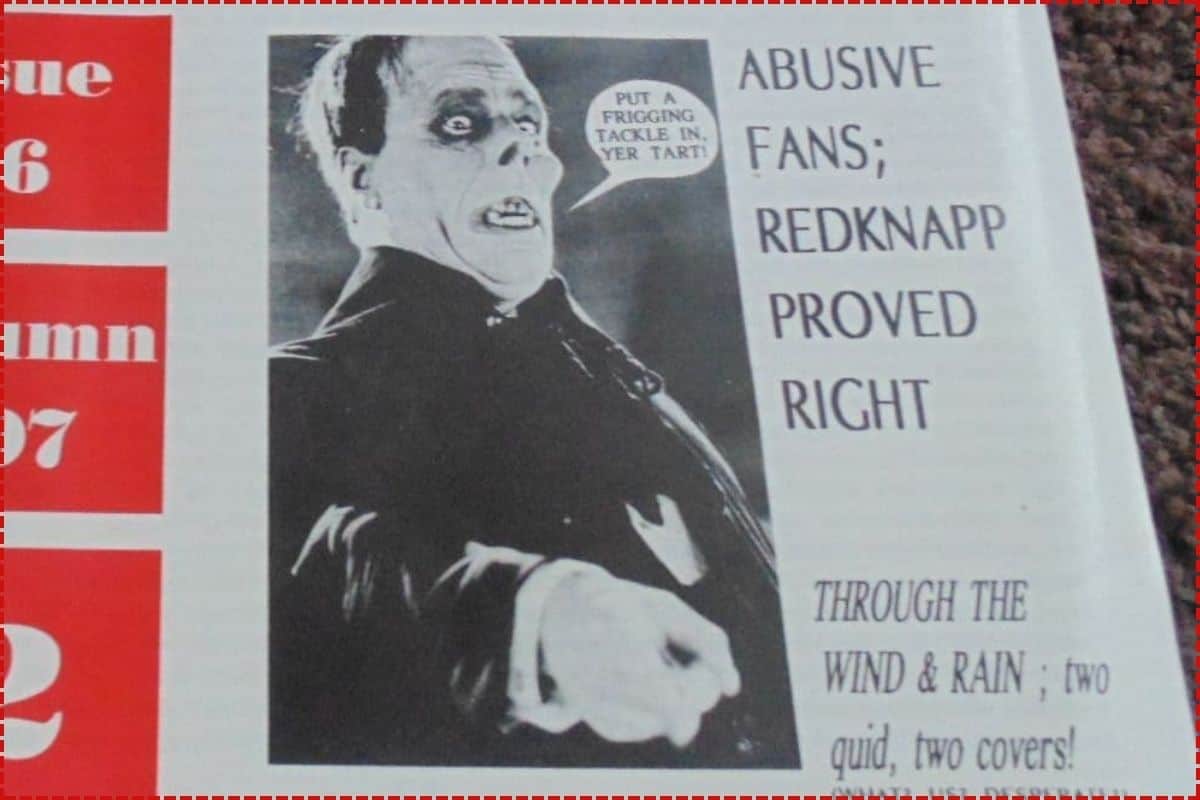 As Paul Tomkins talked about recently, we do not yet know whether Rodgers is good enough. He has a thin CV but a huge amount of confidence / borderline arrogance to back up his impressive rhetoric.
Rodgers biggest mistake was his insistence that he would not work under a Sporting Director. He only had to look as far as Barcelona to see how Guardiola was guided under the wing of Txiki Begiristain. If Rodgers has ambitions to succeed at the top of the game; he will have to accept that the Sporting Director model is now employed at most of the big clubs.
I hope that at the end of the season Rodgers takes stock and recognises that a Sporting Director will take some of the politics and administration out of his role, and the owners bring in an experienced senior footballing administrator.
Rodgers also has to show a bit more pragmatism at times. He lets idealism guide his decision making on occasion; believing that his way will always win. But the realism is that sometimes you have to adapt; he is still in his development phase as a manager and needs to listen and learn. He has shown glimpses in game that he does react, but sometimes he can set his team up from the off without the need to change it early on.
Rodgers is an excellent communicator; he is convincing and talks with authority. But perhaps now is the time to rein that in slightly. He has sold himself to the media and the fan base, but some supporters will remain unconvinced until results match the talk.
Should Rodgers stay or go?
If there is one thing Rodgers has been guilty of in his time at Liverpool, it has been naivety at times. But he isn't alone. There is a lack of experience at all levels of the club; and that has to be rectified. He has had no senior figure to guide him – and at times the job has looked too big.
But he has done well in difficult circumstances. Despite results not matching performances, when things click, there is a making of a team coming together. With new additions we will see that team get stronger over the next 12-18 months.
Rodgers has a three year deal at Liverpool; and I think the owners will judge his work at the end of year two. That will be the time they 'stick or twist'.
This season is not about embracing mediocrity; it is about finding a starting point under a new manager and moving forward from that. At the start of the season most realistic supporters recognised top 4 this season would be a stretch; and that top 6 was a more realistic ambition. In reality it doesn't matter if we finish 6th or 10th this season; but if we are not competing for the top 4 next season then is the time to start the discussions about whether Rodgers is the right long term answer.
I think Rodgers is the right personality fit for the club; he talks the language of Liverpool, he 'gets' the culture. He needs to prove he has the ability to take the club forward – but he will only prove that one way or the other with time.
If we get to a point where managers have six months to a year to build a side we will find ourselves in a position where every year becomes 'year zero'. That is fine if you are Chelsea and you can throw money at new managers – but if you need to build, constantly changing managers will only send you one way – and that is backwards.
Some supporters are disillusioned (rightly so) by the sacking of Dalglish, others want the return of Benitez. Those two factors influence opinion of Rodgers. But Dalglish has now gone, and Benitez will not be coming back to Liverpool under FSG (they have appointed one club legend before and seen the fall out, they will not make the same mistake again).
Brendan Rodgers is our manager – he needs supporters behind him if he is going to be a success at the club.