Matt Sproston has a read of Pepe's farewell letter and rates his top five Reds' keepers (including Pegguy Arphexad).

Let's get this straight from the outset, I love Pepe Reina. I'm sorry to see him go. He's given the best years of his career to Liverpool and for a period (07-09) he was the best keeper in the world.
Pepe rejected the overtures of the "mighty" Arsenal at a time when other rats were jumping off our sinking ship. From what I read and what I hear, Pepe has been a positive influence and a leader within the dressing room. He will be sorely missed.
I think it is fair to say that his powers have diminished over the past few seasons, partly no doubt to the lack of quality in front of him but also the inexplicable mistakes that once were few and far between became more regular.
His open letter to the fans to mark his farewell from the club (on loan initially but realistically he won't be back) was typical of the man. Funny, warm and respectful for the most part. It was, however, tainted by the revelations regarding the manner of his departure and this was disappointing as it was out of character but also an unnecessary piece of ammunition for the press to attack us with.
The bottom line is that Pepe wanted to leave. He was hoping to leave. The fact that Pepe's projected move to Barca was seemingly put on ice while Victor Valdes makes up his mind about his future is no reason why Liverpool FC should not find a replacement goalkeeper now. Once Pepe made it clear he was likely to move to Barcelona the club was obliged to find a replacement and once Mignolet came in there was no doubt whatsoever that Pepe would go even when the Barca move fell through.
Pepe's situation is not much different to that of Luis Suarez. They both want a move on their own terms, Pepe to Barcelona and Luis to Real Madrid. The only difference is that if Luis stays (and let us pray to Bale that he does) we can always use an extra world class striker, there's not much need for two top class keepers. Bearing that in mind, the club should be looking for a top quality replacement for Suarez before he goes. Remember the Andy Carroll debacle this time last year when he was allowed to go without a replacement?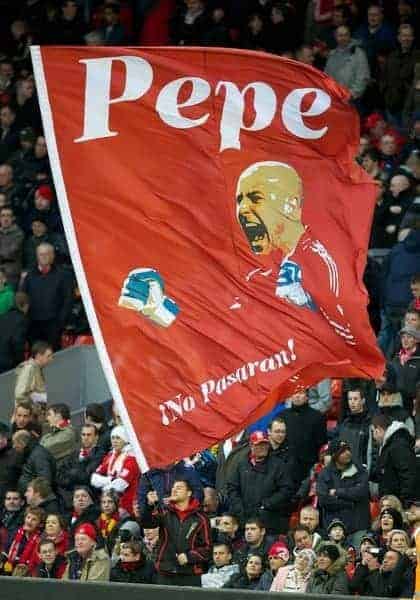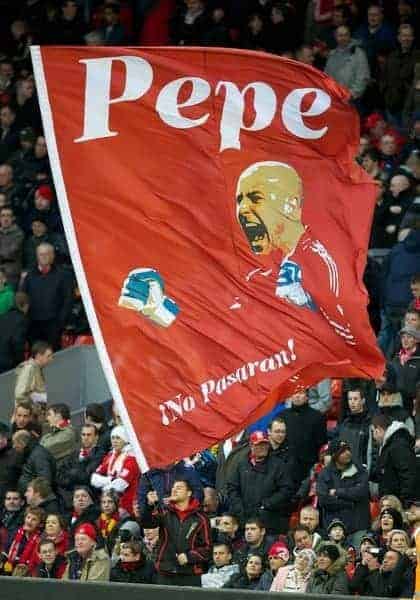 The suggestion that the club would arrange the Napoli loan without telling Pepe (even if it is true which I doubt) is neither here nor there. The club is entitled to negotiate a deal and present it to the player. They've done nothing wrong. If Pepe didn't want to go, he didn't have to go. Simple as that. He went because he knew he wouldn't be first choice.
Anyway, I for one, will cut Pepe some slack for a bit of sour grapes because he has been a good servant to the club. In terms of Liverpool keepers that I've seen with my own eyes he has been up there with the best.
The top five Reds keepers I've seen are:
Ray Clemence. I only caught the end of Clem's Liverpool career but in 10 years he won everything. Take some time to look at his record, it is scarily good.
Pepe Reina. Edges Bruce into third. Didn't win as much but more reliable and for a period was the best in the world.
Bruce Grobbelaar. Bruce was underrated due to his eccentric personality. His record was phenomenal and he was instrumental in winning the shootout in Rome 84.
Jerzy Dudek. Jerzy will forever be remembered for the double save from Shevchenko and his performance in the shootout. However, in his first year at Anfield under Houllier he was exceptional.
Simon Mignolet. I'm giving him a boost by immediately elevating him above Bolder, Hooper, James, Friedel, Westerveld, Carson and Jones because he made a nice save against Thailand. I still prefer Pegguy Arphexad though.