Liverpool 2-0 Olympiacos
Steven Gerrard Testimonial
Anfield, Saturday 3rd August 2013
Midfielders Joe Allen and Jordan Henderson were on the scoresheet as Liverpool beat Greek side Oympiacos at Anfield in Steven Gerrard's testimonial match.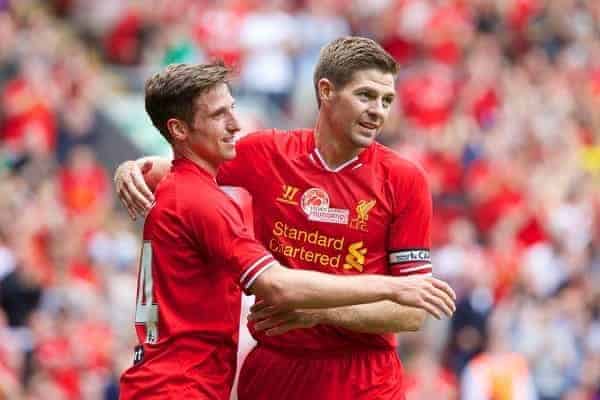 The match was a pre-season friendly, with added cameos from Jamie Carragher and Robbie Fowler. Gerrard choose not to have a host of former players involved and instead wanted the match to be a competitive one ahead of the new season.
The match also saw wantaway striker Luis Suarez receive a rousing reception as Liverpool supporters reiterated what their captain had said in the build up to this game – 'we want our best players to stay'. Something which Gerrard and manager Brendan Rodgers again told press after the match.
On Suarez, Rodgers told media "You can't say that Gareth Bale is worth 100% more than Suarez" – referring to the £100m figure Real Madrid are reportedly prepared to pay for the Spurs winger.
On the pitch, Allen finished from close range in the first half, while Henderson added the second with his first touch after a great ball from the impressive Raheem Sterling.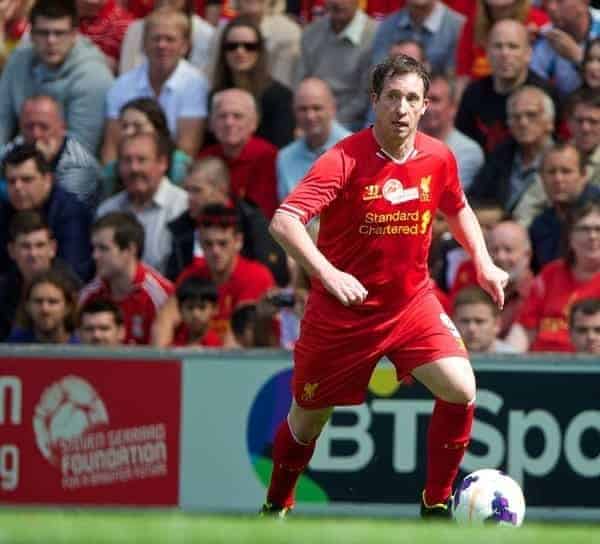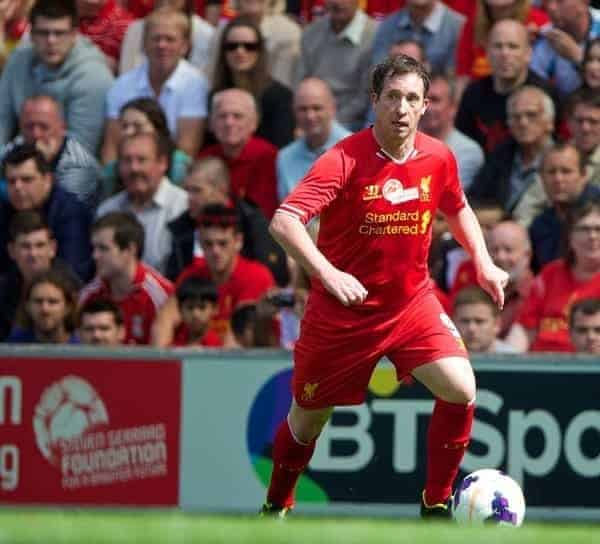 The reception Suarez received was reminiscent of the one which Xabi Alonso received against Lazio in 2008. The Spaniard remained at the club for another year before moving to Real the following summer. Could history repeat itself again with Suarez?
Liverpool: Mignolet (Jones), Johnson, Toure (Carragher), Agger, Enrique, Lucas, Gerrard (Spearing), Allen (Henderson), Coutinho (Fowler), Sterling (Alberto), Aspas (Suarez).
Subs not used: Kelly, Skrtel, Downing, Ibe, Wisdom, Coates, Borini.
Referee: Mark Halsey
Attendance: 44,362