Liverpool boss Brendan Rodgers has said he won't be talking about Luis Suarez again until he is back from suspension, putting an end to this summer's most ridiculous football transfer saga.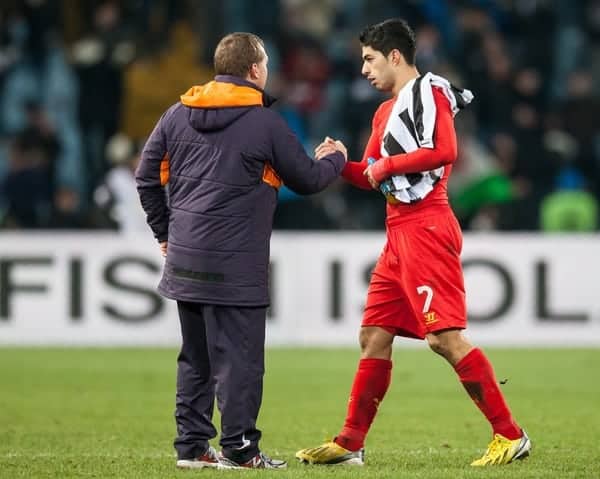 Suarez has been told categorically that he can't leave Anfield, and reports this week suggested that Suarez had accepted defeat in his ploy to leave the club and will sign a new contract with an exit clause.
Speaking at his pre-match press conference for this Saturday's Premier League opener against Stoke City, Rodgers told press he will not talk about the 26-year-old Uruguayan until he is available for selection after he has served his remaining six games from his ten match ban.
"I won't be speaking any more about Luis Suarez until he is available [again from suspension]," he told press, with quotes via the BBC.
"What I want to concentrate on is the players that are available for this weekend."
"There has been so much written about Luis and said over the last few months. From our perspective there is a standpoint from the club and myself that has not changed."
Suarez could make his return to comeptitive action in Liverpool's visit to Sunderland in the league on Sunday, 29th September. He will miss this wekeend's home clash to Stoke City, followed by an away trip to Aston Villa, the League Cup Second Round tie with Notts County, Man Utd at home, Swansea City away and Southampton at home.
He could make his return to football at Anfield the following week, when Liverpool take on Crystal Palace in a 3pm kick-off on Saturday, 5th October.
How will you greet Luis Suarez back to the team when the time comes? Leave your opinion and comments below, or tweet us on Twitter @thisisanfield