Sam Smart discusses the protecting of 'the Liverpool way' and how Brendan Rodgers is coming out of the current Luis Suarez transfer saga with his head held high.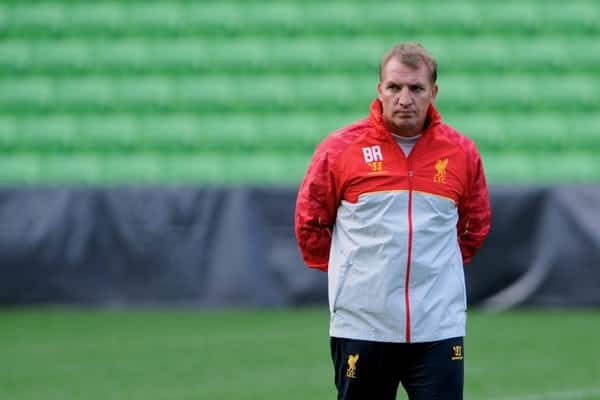 The Luis Suarez transfer saga rumbles on. Our once heralded number seven's behaviour continues to disgust and disappoint in equal measure, with him seemingly doing anything within his power to force himself out of the club that has treated him like a son.
There however remains a shining light amongst the furore. Brendan Rodgers – Guardian of the Liverpool way.
"The Liverpool Way is all about a club with ambition, a club that strives to be the very best, a club that is about commitment. That means that everyone is committed to the cause of fighting for the shirt.

"It's also about dignity and being dignified in how you speak about the club, on and off the field, and it's about unity.

"Those are the four values that run through my mind when I think about Liverpool. Those are the values we will always retain. If anyone steps outside of that standard, I will deal with it. That's something that we'll do."

Brendan Rodgers, 7th August 2013.
The Liverpool Way, although not clearly set in stone, is one of respect, commitment, attacking football and a passion for success. Sculpted by the likes of Bill Shankly, Bob Paisley and Joe Fagan during the golden era of the 70s and 80s the Liverpool Way is the fabric of the club.
Rodgers set his stall out early as manager, clearly signalling his intention to uphold these core values throughout his tenure.
"The owners are very excited and looking forward, and obviously they wanted to bring someone in who could keep with the traditions of Liverpool Football Club, which is to play offensive and attacking football, and also someone to represent the values of the club off the field, and that's something I will defend for my life."


Brendan Rodgers, 1st June 2012, Liverpoolfc.tv
Of course as new manager he is expected to say this, after all for every Rafa there is a Roy, but Brendan has stuck true to his word.
The way he has handled the Luis Suarez saga so far is nothing short of admirable and fully in keeping with The Liverpool Way. His strength and cool headedness in spite of a media frenzy has been fantastic. He has shown his great strength of character and focus on the principles he laid out from day one. Not many managers would be able to come out of a situation where their top scorer expresses his desire to leave, publically courts their direct rivals and completely disrespects the club in public with as much credit as Brendan has in recent weeks.
"We have a standard at Liverpool that I will fight for my life to retain, there will never be any player or person bigger than the club."

Brendan Rodgers, 7th August 2013
He has made it clear. Nothing is bigger than the club. Not Luis. Not anyone else. Not the manager. Nothing.
On the footballing side his tika-taka flavoured brand of attacking play, inspired by FC Barcelona, has been a sheer delight when seen in full swing on Anfield's hallowed turf. Liverpool's football has been crisp, dynamic and purposeful and the stats back this up. After an initial bedding in period Liverpool went on to be the Premier League's fourth top scorers during the 2012/2013 season with 71 goals scored. We also topped the table on shots per game, averaging 19.4 shots a game and posted the third highest pass completion rate, 84.2%, of any team (whoscored.com). This coupled with our blistering form post the turn of the year indicates consistent, successful attacking football will continue to blossom this coming season.
Brendan is not short on ambition either and throughout his tenure has made it clear.
"We can get into the Champions League with players who are hungry – players who have that hunger to succeed."

Brendan Rodgers, 23rd July 2013, The Anfield Wrap
Long gone are the days of a 'famous draw' against Everton or branding lower league Northampton as 'formidable opponents',  Champions League football is the aim and with it the return of Liverpool to the very top.
Rodgers is ambitious and his forays into the transfer market show that he wants players of a similar profile; those who are young, ambitious and have the quality and innate desire to succeed at the highest level. His major purchases in his first transfer window , Joe Allen and Fabio Borini, matched this profile being in their early twenties and coming off successful seasons in two of Europe's top leagues at Swansea and Parma respectively. Daniel Sturridge and Phillipe Coutinho followed in January, bringing an added touch of class and elite team experience (Chelsea and Inter Milan) to the squad.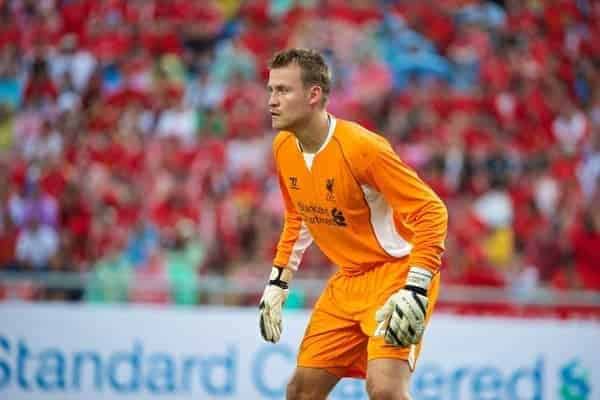 His signings so far this summer have continued the trend (Simon Mingolet, Iago Aspas and Luis Alberto) whilst he has also added proven title winning experience in the form of Kolo Toure. On top of this Rodgers has shown his intent for premium talent at Anfield with interest in Henrikh Mkhitaryan (now at Borussia Dortmund) and a £20m+ bid for Atletico Madrid stalwart Diego Costa . Rodgers isn't afraid to spend big in the quest to achieve his goals.
In his first year at the club Rodgers has stayed true to the values that once made us great, values that are ingrained in the clubs core. Respect, ambition and the desire for attractive success are firmly on the agenda and I cannot wait to see how we continue to grow and prosper under his stewardship.
We are on the right path.
Brendan Rodgers – Guardian of The Liverpool Way, long may it continue.