Joseph Copeland previews the 2013/14 season for Liverpool and explains why it is fine to have a lot of optimism and expectations for the forthcoming campaign.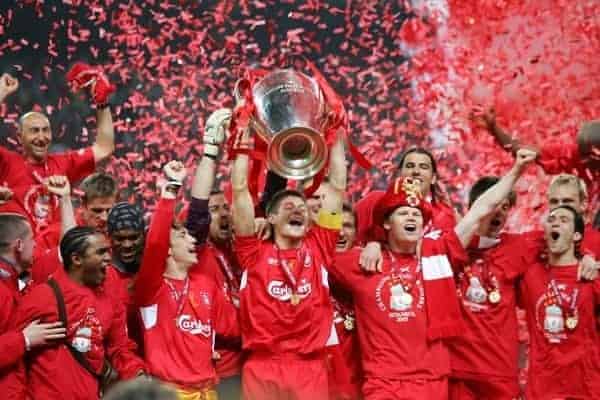 The ultimate goal in sport is to win. The competitive nature of professionals is almost unparalleled. In terms of football, clubs start their campaign in at least two different competitions, the league and a domestic trophy. In England, the Barclays Premier League is accompanied by two cup competitions.
No matter what club you support; whether it's Leicester City or Manchester United, every fan starts the new season with visions of silverware dancing in their head. The reality however, is there are usually three or four top teams competing for the distinguished League crown, which leaves the Cup as the lone chance for a medal.
A successful cup run could be enough to salvage a team's season, or it could become a distraction that sets irreversible things in motion; see Birmingham City, Wigan and Liverpool in recent years. Those three clubs won a Cup, with two being relegated from the top flight months later.
As we approach the eve of the new English season, Liverpool Football Club sits at a crossroads. 4 years since they last played in the Champions League. Mediocre league finishes the past three seasons. This is the first time in years that Liverpool can enter a season with a sense of optimism, excluding the mind numbing debacle that is the Luis Suarez saga. There is no denying that Brendan Rodgers and his staff have a massive job in front of them.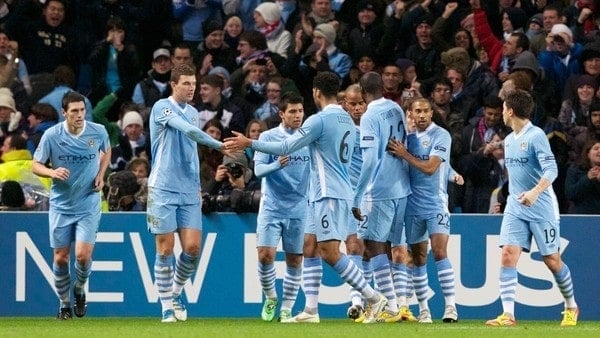 The competition has only gotten tougher. Spurs have added the clinical Roberto Soldado and powerhouse Paulinho. The Manchester City money wagon is still going strong with Alvaro Negredo, Jesus Navas, Stevan Jovetic and Fernandinho all arriving over the summer. United lost Sir Alex, but he has left behind a club in a very healthy state going forward. Chelsea have brought back Jose Mourinho to lead the club back to the top. Andre Shurrle has proven to be their marquee signing of the summer. Everton have held steady thus far during the transfer season as well. Only Arsenal have failed to improve upon last season.
Despite the heavy investments from their direct rivals, Liverpool has reason to hope this season. New signings Iago Aspas, Luis Alberto, Kolo Toure and Simon Mignolet have settled in nicely during the pre-season, which bodes well going forward.
Aspas, a versatile wing/forward hybrid, has been as sprightly as advertised following his arrival from Celta Vigo. He should provide ample cover for the suspended Suarez and brings a much needed grit to the fold.
Alberto solidifies an already strong midfield after confident displays in the early stages of his Anfield career. His technical prowess allows him to play further up the field, but he can drop back as a holding midfielder as a result of his size and vision on the ball.
Toure brings a proven track record to the Liverpool backline, which is still a work in progress. In spite of notching 14 clean sheets a year ago, the Reds allowed 2 or more goals in a game 17 times-equal to that of Queens Park Rangers. Any success this season will depend heavily upon the defence finding a strong consistency. How the newly minted vice-captain Daniel Agger handles his new responsibilities will have a significant bearing on the success of the back four.
As I've written before, I believe Liverpool have one of the best attacks in the Premier League. Should Daniel Sturridge remain fit the entire season, don't be surprised to see his name in the race for the Golden Boot. He has formed a voracious partnership with the aforementioned Suarez and the new fan favourite at Anfield, Philippe Coutinho.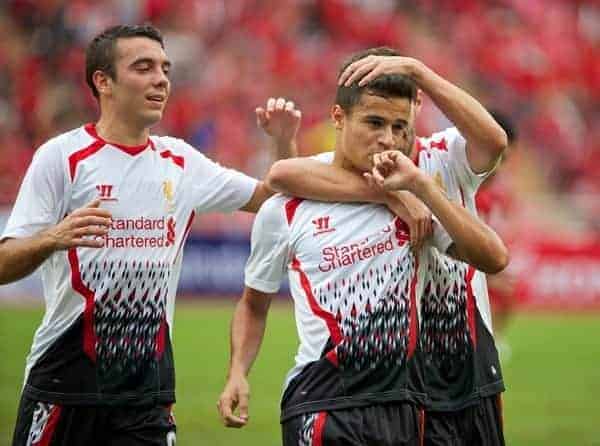 How the diminutive Brazilian develops in his first full season in England will be vital for everything this club has planned. He is an absolute magician on the ball, with his sublime ability to place a ball through the finest of holes a sight for sore eyes on Merseyside. Should Coutinho, still so young, raise his game to another level altogether, the Anfield faithful very well might be singing "You'll Never Walk Alone" at Wembley this season. Look for him to continue to dazzle throughout the year.
In the center of midfield, Jordan Henderson has shown significant improvement since his 2011 arrival. So much so that there is now a debate raging that Henderson MUST start. I'm not saying he should just yet, but he is making tremendous strides in that direction. Should he continue in this manner of form, he will justify the faith shown by Kenny Dalglish. Despite his critics, Henderson has continued to work his tail off and has been rewarded with some great goals such as this beauty versus Norwich City. https://www.youtube.com/watch?v=ig3ofuFNItw
Joe Allen must improve in his second season. He was outstanding for Swansea City before arriving at Liverpool where his hot start to last term fizzled out into an unceremonious end.
Lucas Leiva has struggled to get back to the level he was before his significant knee injuries and his progress will be a key. A top form Lucas allows Rodgers to deploy his attackers with more gusto, because he knows the back is well covered.
Steven Gerrard will be as crucial as ever for Liverpool. Look for the captain to play further back this season, allowing the vivacious forwards at Liverpool's disposal to roam free. A healthy Gerrard will mean good things for Rodger's side.
Looking at the league table, Liverpool are finely placed to fight for the Top 4. Will they get there is another question altogether. However, this is the same side that only lost twice from 16 games in the second half of last season. Were it not for some woeful mental blunders scattered throughout the season, such as this one from Pepe Reina, the Reds might have finished higher up the table.
Liverpool are not title contenders this season, but can they pip the likes of Arsenal, Spurs and Everton to 4th? I absolutely think they have the quality to do so. The second year in Rodgers' system will only bring more consistency to the team.
Turning our attention to the cup competitions, Liverpool could be poised to have another run such as they did in 2012 where they won the League Cup in thrilling fashion and reached the FA Cup Final. For a club that hasn't won a league title in over two decades, the allure of the FA Cup and League Cup becomes quite enticing. Footballers want to win trophies and medals. If you're not going to do it in the league, a Cup is the next best thing.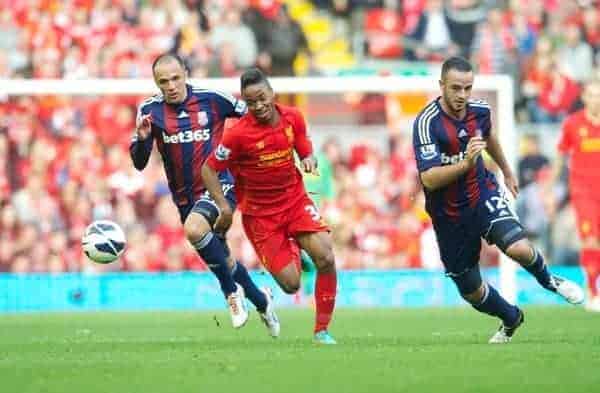 Liverpool does not have the deepest of squads, but the youthful exuberance of Raheem Sterling, Jordan Ibe, Henderson, Alberto, Sturridge and Co. should make up for any weary legs. On their day, Liverpool can defeat anybody, which is a good sign going forward in the tournaments. The Reds have always been an incredibly successful team in the Cups, both domestic and continental (7 FA Cups, 8 League Cups, 8 European Cups). If this club can mature together quickly and handle the crucial moments a bit better, they have a very legitimate chance of raising a trophy this season.
This is the most important season in recent memory for Liverpool Football Club. Any more time spent in the wearisome bog that is mid-table obscurity will see the club run the risk of staying there for the foreseeable future. Their backs are against the wall. The time for excuses must come to an end. If history is any indicator, this football club tends to do pretty well when backed into a corner. A successful season for Liverpool this year would be 5th place and pushing fourth in the league, along with semi-final runs in both Cups. Only time will tell if this is the squad to bring the glory days back to Anfield.