Two years to the day since the Liverpool Supporters Committee first sat round a table with Liverpool Football Club's hierarchy and voiced the opinions of its fans they have kindly spoken to This is Anfield to tell their story.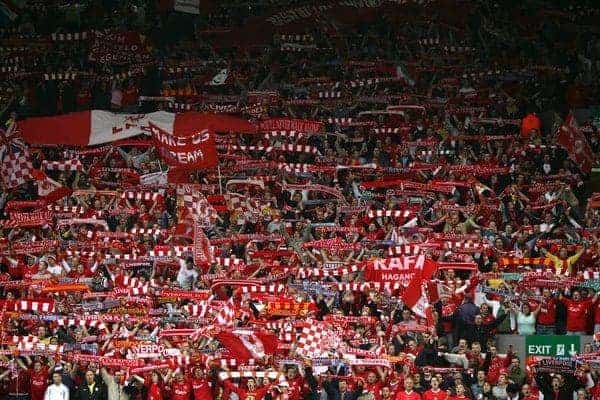 "LFC supporters have a voice, but it will only make a difference if they use it."

— Honorary President of the LFC Supporter's Committee and granddaughter of Bill Shankly, Karen Gill.
In January 2011 Liverpool fans were still reeling from the effects of having their house ransacked by the two charming salesman they had let through their front door. Feeling like strangers in their own homes, fans lay in bed at night with one eye open. Baseball bats, freely acquired from new owners Fenway Sports Group (who had one or two to spare), were gripped tightly to fans' chests for protection and they were ready to take a swing in the dark if the intruders dared come back.
However, just like a homeowner needs to be wary that a judge will question why they had sporting equipment in their bedroom which could also conveniently take someone's head off, Liverpool fans were equally wary of relying too much on their new found friends from over the pond.
One solution to this problem of distrust came in the idea of creating a Liverpool Supporter's Committee which would meet with the club's senior officials four times a season. The official LFC website in 2011 billed it as, 'a new supporter consultation group' and 'invited fans to apply to liaise with senior Club staff and discuss the issues and ask the questions that most affect them and the fans they represent.'
After four years of Hicks' and Gillett's smoke and mirrors in which the club was almost brought to its knees behind the fans' collective back, Liverpool supporters could have been forgiven for reaching for a dictionary to reacquaint themselves with such alien concepts as 'consultation', 'invite', 'liaise' and 'discuss'.
Vocabulary still in tact and concerned for the welfare of the club, 3,705 Reds applied for a place on the 18 member Committee. One of the successful candidates, Robert Humphries, Chair and Representative for Season Ticket Holders explains his reasons for stepping forward. "Over many years I have been unhappy with the way the Club has become more of a business, distancing themselves from the supporters whose loyalty and devotion was being exploited. This was an opportunity to influence the decision makers at the Club and one I couldn't resist."
On 13 August 2011 the Supporters' Committee, largely comprised of fans with no previous experience of Anfield's inner mechanics once the gates were shut behind them after a match day, met with the club for the very first time. "The first meeting was a new experience for us all, 18 individuals who had only met the previous evening for the first time and Club Officials nervously wondering what we would be like. This was all a bit surreal with John Henry, Tom Werner and Ian Ayre all in attendance and me sitting there wanting to ask them a thousand questions but only having time for one."
As LGBT Representative, Paul Amann, reveals, there was a tangible impact even at that early stage. "John Henry and Tom Werner were affable and weren't interested in being too distant nor just giving glib answers, it felt like they were willing to listen and act. This was backed up by near immediate action. I pointed out that the club wasn't meeting its FA obligations on treating homophobia on a par with racism. By the time of pre-match announcements for that day's match with Sunderland, the announcer gave Anfield's first inclusive announcement on behaviour."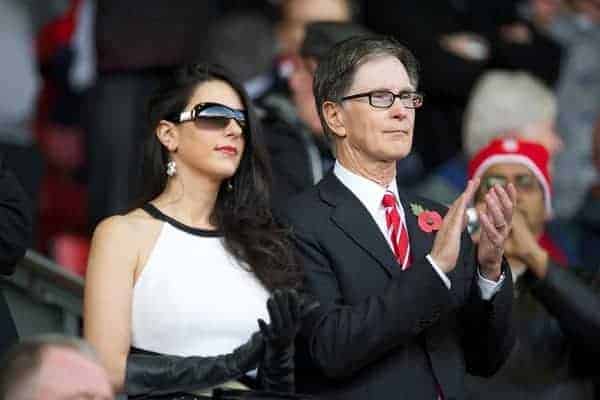 Although there was some early success as a consequence of this first meeting, James Benson, Representative for Anfield and Breckfield, believes the Committee has made further positive strides since its first tentative steps. "There is more of a purposeful discussion. We have set topics and don't just ask questions. We have gotten to know each other as a group and know a lot of the board members better. There is certainly more trust and respect than there first was, especially from the club. We have evolved the committee ourselves as we felt the initial 18 was too many, plus we have diluted the constituencies to try and get the most out of the meetings. The meetings have improved massively."
A look at the list of the Committee's achievements shows that significant improvements have been made in the area that arguably fans are most concerned about: Tickets. Under the Committee's watch the Season Ticket Waiting List has been streamlined with fans being given a position that gets updated via the website. Moreover, the Automatic Cup Scheme has been improved in such ways as Season Ticket Holders and Members having the opportunity to sit together for cup games and ticket costs are now given up front prior to joining the scheme.
Such achievements have not necessarily come easy. Disabled Supporters' Representative, Jeanette Dodd, recalls the efforts that went into completely overhauling the disabled season ticket waiting list.
"I first raised this issue on 17 September 2011. The final letters to disabled supporters informing them where they were on the waiting list were sent out on 18 December 2012! This involved three meetings between the club and the LFC SC and 62 emails, not to mention several telephone conversations! As I had raised the issue initially, I felt it was important that I assisted with the drafting of letters, questions, advised on 'easy read' text and levels of assistance and kept disabled supporters informed throughout the process. At the conclusion, we had two up to date waiting lists in chronological order, where every supporter had a designated position; and a transparent system for the allocation of season tickets."
The work of the Committee stretches far beyond the bread and butter of ticketing though, as Damien Moore, Representative for International fans (West) reveals. "The types of things I'm contacted about range quite considerably. For example, in one week I helped a fan who worked for a film company get LFC's approval to use an LFC product in an up and coming Clive Owen movie in Canada, and I also helped a group of Brazilian and Bosnian fans get Overseas Branch status. Recently, I had input from Dr. Iqbal, LFC's medical doctor in responding to a Dutch fan who had developed an ankle support system and thought it would be of use to Daniel Sturridge."
However, despite the inroads made by the Committee and the array of work carried out they are all too aware of the challenges they face and readily admit that there is further scope for improvement. James Benson, speaking for the whole Committee, is clear that until they receive more input from fans it will be difficult to impact on areas where the club is more resistant to change.
"Does the club listen? I hope so, but the club will only listen if it's deemed in the club's interest to listen. We try to change this and the meeting minutes are a real asset for that. Some of our reps have raised points that I know the club would prefer not to talk about. But because they have knowledge, relevant experience and constituent emails detailing examples to back up points which they can go into meetings with, the impact made is much better.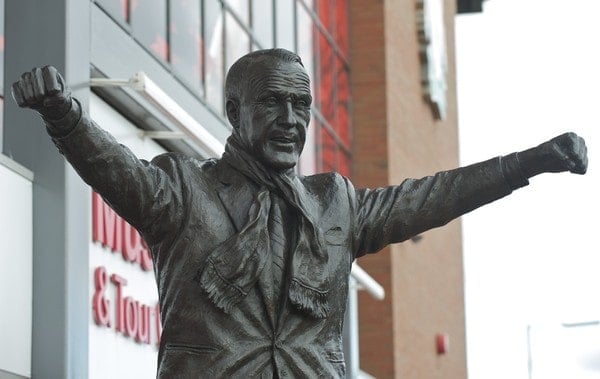 "They didn't listen about the ticket pricing though. I mean we have no say on what price they set and never will, but information is there for everyone to suggest it wasn't the best idea especially with the introduction of the new pricing structure. How they handled that was poor. The consultation with us was not what it should have been, but I think they have learned from this.
"What I would say though is that we, as a committee, raised the prospect of this happening at almost every meeting before the announcement, the fans had an opportunity to contact us about this and still have, but they didn't and haven't, not in great numbers. The successes we have achieved have been possible when there has been greater numbers of supporter involvement and knowledge that can help to back our claims up. This is our biggest challenge to overcome: fan involvement. The more we have the more changes we can push."
Helping to provide continuity as the Committee evolves further will be Karen Gill. As a member of the original selection panel and former chair she will assist new members, mentoring them as appropriate. Looking back on the last two year she has been impressed by the work carried out by the members she helped recruit even though there have been some difficulties.
"To a large extent I am happy with the way things have gone and the supporters we recruited, but hindsight is a wonderful thing! I have to say first of all, that we have a fantastic mix of people on the LFC SC and some of them have worked, and continue to work above and beyond the call of duty to further the aims of the committee and to resolve the issues of their constituents.
"But taking into account that we had 18 original committee members, there was always a likelihood that not all would still be in place after two years. People lead busy lives and in the real world personal circumstances change. We were hit by illness, births, deaths, relocations, job changes and so on and naturally this impacted on individual member's commitments. Added to that, committee rules, practice and administration, not to mention working as part of a team does not suit all personalities, but we have learnt from the fans we recruited. We are a stronger unit as a result and at the heart of the committee is a focused, multi functioning team and I am proud to know them and fully appreciate the work they do."
Like many aspects of the club currently, whether it is the ownership or the on-field management, The Liverpool Supporter's Committee is still in its infancy. Like anything new, it takes time to reach its potential. So far it is working well. The club, the committee itself and the fans must work together to get the very best out of it. If fan involvement grows, the impact of the committee will grow too. And as it does we may be finally be able to put those baseball bats away, and sleep sound at night under our LFC bed-sets in the confidence that someone is keeping watch for us.
If you have any issues you would like the Committee to raise with club on your behalf you can contact them via email, Twitter or Facebook.
You can find the Committee members' responses to our questions in full here.