Liverpool's principal owner John Henry has met up with the Reds squad in Norway ahead of Wednesday night's pre-season friendly against Valerenga.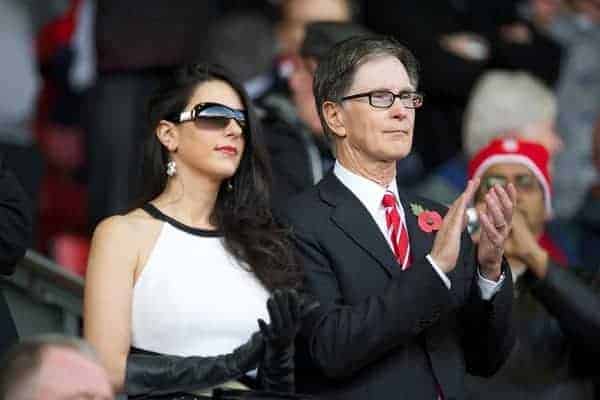 It will be the first time Henry has attended a Liverpool game in over a year – and as soon as he had touched down in Scandanavia, he was asked about the future of Luis Suarez.
He told press, as reported by the Daily Mail and Mirror, "I don't know why people ask us if we are selling the club or the best players because we are not. We like to buy stuff, not to sell. We are not selling our best player."
Suarez did not travel with the Liverpool squad for the friendly at Valerenga after pulling up with a foot injury during training on Monday.
The 26-year-old Uruguayan will undergo a scan on Merseyside to assess the seriousness of his injury.
Of course Suarez's omission from the squad for a "foot injury" sparked the press to assume he had metaphorically put his foot down and refused not to play any more pre-season games with the Reds.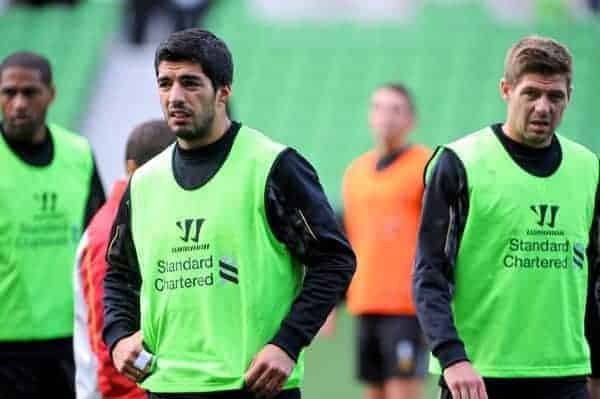 Brendan Rodgers, however, was on hand in Oslo to give an update on Suarez's injury situation.
He said, "Luis picked up an injury in the open training session at Anfield yesterday and, along with a number of other players, we decided this game was too much of a risk for him.
"We have had a couple of bids from one club, which have been nowhere near the valuation of what he is worth in this market, so there is no change in that. It is the same with any of our players – we are very much trying to build and go forward and we want to keep our best players.
Rodgers, as well as Henry, reiterated the club's stance on not selling Suarez this summer.
He added, "We have no intention of selling one of the best players in the world to one of our rivals. Luis Suarez is very much a Liverpool player and there is no real value in discussing it unless someone comes close to the valuation."
Valerenga vs Liverpool gets underway at 6pm on Wednesday, 6th August 2013 and is live on BT Sport in the UK.