In the second edition of 'Where Are They Now', I will be focusing on the career of Richie Partridge, before and after joining Liverpool. Before you read the feature below, be sure to check out the pilot episode of 'Where Are They Now', where I look at the career of German striker Marvin Pourié by simply clicking here.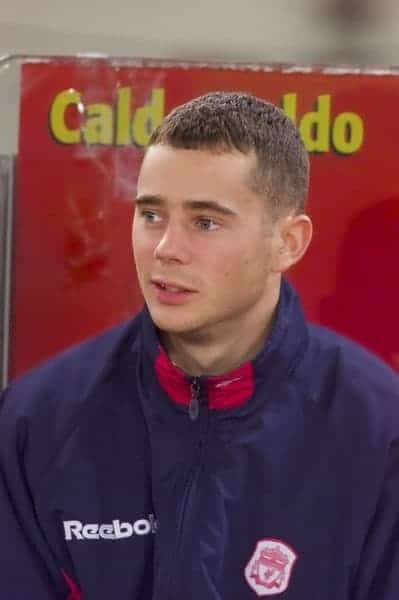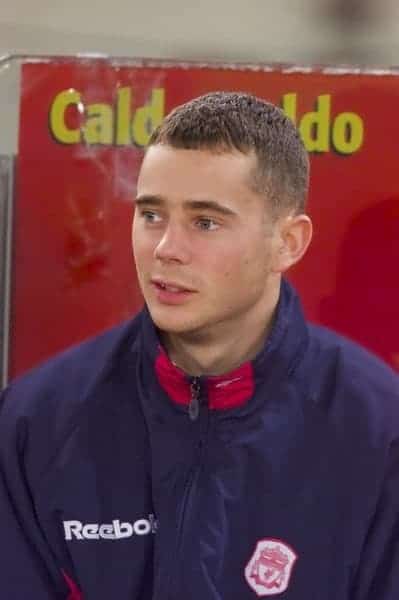 Partridge began his footballing career with Liverpool in 1996 aged 20 as an Academy player. During the years 1996 and 2000, Partridge represented the Republic of Ireland at Under 17, Under 18 and Under 21 level, where he scored just once, in an Under 18 European Championship group match, as they beat Croatia 5-2. Partridge ended up being part of the squad who won the European Under 18 Championship in that season, the only honour he has won internationally.
After the year 2000 when he was at Liverpool, he had no further success at International level, failing to play for the Republic of Ireland Under 21s. He was at the club at the same time as his brother-in-law, Michael Owen, who became a very successful Liverpool player. Unfortunately for Partridge, he could not accomplish what Owen did, and let the club 5 years later to join Sheffield Wednesday. The Dublin born midfielder found life hard during his time at Liverpool, as he made 0 Premier League appearances and only 3 League Cup appearances in his 5 years at the club, between 2000 and 2005. Also, Partridge was loaned out twice, to Bristol City in 2001 and to Coventry City in the 2002/03 season. In this 3 cup appreances with the Reds, the winger had a 100% win ratio and was part of the team who thrashed Stoke City 8-0 in November 2000.
Throughout his time at Bristol City, Partridge made 6 appearances scoring just once, against Wrexham in the latter part of the 2000/2001 season. He then returned to the Reds just before the end of the season after persistent injury problems, predominantly with his knee. Partridge had to wait until September 2002 to play more competitive football, when he was loaned out to Coventry City. During his time with the Sky Blues for the 2002/03 season, Partridge played 27 times, scoring 4 goals. The Irishman reached the height of his international success when at Coventry as he was called up to the Republic of Ireland squad for a friendly against Greece, but was an unused substitute for the match. Then, at the end of the season he was voted Player of the season by the fans, a real morale booster for Partridge, who was still only 23 years of age. After returning from Coventry, Partridge ruptured his cruciate ligament and was out for 10 months. When he was released by Liverpool after both parties knew he wasn't going to play regularly for the Reds, Partridge joined Sheffield Wednesday on a free transfer, and this was when Partridge's career started to go downhill.
Injuries were a massive problem with Partridge, as he left cruciate ligament was damaged aged just 18 and his right was damaged 4 years later and as a result could not play consistently and not have consistent form. Because of this, he only made 18 League appearances for the club, and was released after just one season. He then spent only one season at Rotherham United and was released from the club after making 33 appearances and scoring 3 goals.
Richie Partridge only had to wait a month before signing for League 2 side Chester City. His career with Chester City started very promising scoring 5 goals in the first few months of the season, but after that could not play regular first team football. After 2 years with the club, Partridge left Chester in 2009, the year they got relegated back to the Conference. After that, Partridge moved to MK Dons and then Stockport County before ending his career at Welsh team The New Saints.
The Irish midfielder's career was hampered by injury and in 2011, at the age of 32, he was forced to retire after a series of knee problems, cutting short a very frustrating career for Partridge, which has plenty of potential for the Republic of Ireland youth international. If he did not have all the injury problems, he could have been a decent Championship or League One player, but would definitely not have 'made it' at Liverpool. In his 11 year career, Partridge made 204 League appearances for 10 different clubs, scoring a total of 26 goals.
Once he finished his footballing career, he returned to Liverpool but this time as a physio for the Academy youngsters, where he oversaw all players from Under 9 to Under 16 level before working with the Under 21s. So, where is he now? Currently, Partridge is a director at the 10 Bridge Physiotherapy Clinic just outside Chester after a injury struck footballing career.
Thanks for taking the time to read the 2nd edition of 'Where Are They Now' and thank you to @liamod1 for suggesting I focus on Partridge, be sure to follow Liam on Twitter. If you have any suggestions of who I should focus on for upcoming editions of 'Where Are They Now', then be sure to leave it in the comments below, and you will get a Shoutout on that edition. Also, if you enjoy reading about former and current Academy players, check out my personal blog here, and for more updates on everything Liverpool's Academy, then be sure to follow me on Twitter (@scotttayloruk). Finally, I'll be back next Friday for the 3rd edition of 'Where Are They Now'.